Things to do in Lake Tahoe & Lake Tahoe Activities
Lake Tahoe Skiing, Golfing, Fishing, Boating, Biking, Hiking, Camping, etc.
Find all the best Things to Do in Lake Tahoe! Search by Region, Type, Rating and Difficulty!
$nbsp;
Tributary Whitewater Tours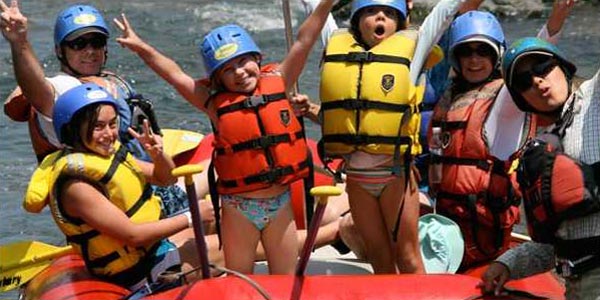 Top Summer Activities
With an infinite number of fun things to do in Tahoe during the summer, you could never get bored. The lake itself is an enormous draw to boaters, fishermen, water skiers and more. Lake Tahoe has many beautiful beaches where you can catch some rays and enjoy a nice book. The hundreds of hiking trails in the Tahoe Basin range from easy to expert difficulty, and camping is one of the most popular summer things to do in Lake Tahoe.
Action Water Sports of Incline Village - Action Water Sports is located at Incline Village on the Northeast shore of Lake Tahoe. Offering everything from kayak rentals to boat rentals including 55 foot catamarans, Action Water Sports is your source for summer fun and things to do in Lake Tahoe. Be sure to make reservations ahead of time as rentals tend to be very popular during the summer.
Fishing on Lake Tahoe - Easily one of the most popular things to do in Lake Tahoe for groups, families and solo fishing enthusiasts. Tahoe boasts plenty of licenced (and fun) fishing guides, skippers and crew with decades of experience fishing in the crystal clear waters of Lake Tahoe for Mackinaw (Lake Trout), Rainbow Trout, Brown Trout, and Kokanee Salmon. Lake Tahoe fishing guides take off from both the North and South Shore and have a variety of type and sized boats including 24', 30', and 45' 'ers!
Winter in Snow Paradise!
...Click here for more
Top Winter Activities
When the winter season hits Lake Tahoe, the fun begins. From unrivaled skiing to snowmobiling through fresh powder, the excitement never stops. Snow hikes can also make for an adventurous experience; however, you have to be sure you're prepared for the possibly harsh conditions. If you are looking for fun things to do in Tahoe during the winter, check out these two popular Lake Tahoe activities:
Squaw Valley Ski Resort: The Sierra Nevada Mountains offer breaktaking views and exciting slopes. 4,000 acres of spread across 6 mountain peaks to make up Squaw Valley USA Ski Resort for skiiers and snowboarders at every level of expertise! The resort has 30 lifts and North America's only Funitel! This is a ski resort that goes the extra mile - offering up the best of Tahoe!
Sierra Mountain Sports of Lake Tahoe - Situated in South Lake Tahoe, Sierra Mountain Sports is the place to go to rent snowmobiles. Their friendly staff will teach you the basics and give you advice about specific trails and fun places to check out. Snowmobiling is easily one of the best things to do in Lake Tahoe during the winter and shouldn't be missed.
Year-Round Fishing on Lake Tahoe
...Click here for more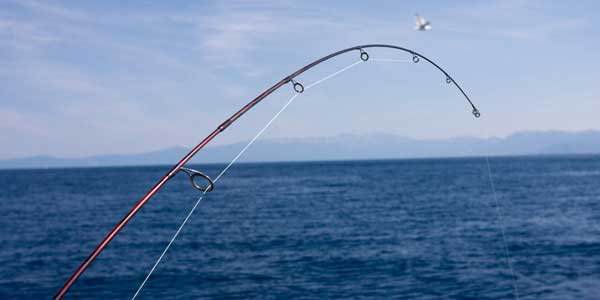 Welcome to Tahoe's Best guide for Places to Go and Things to Do in beautiful blue Lake Tahoe!
Use this guide to find places you can go and things to do around the entire Tahoe basin - from North Lake Tahoe to South Lake Tahoe - all designed to help you enjoy the time you spend away from your hotel on your next Lake Tahoe vacation!
Fishing Lake Tahoe and Watersports top the summer list of things to do while skiing and boarding head up Tahoe's Best winter list!

View Map of Lake Tahoe Things To Do
Paddle Through Wild Water Rapids With IRIE Rafting Company Truckee!

Featured Promo

Discounts for IRIE Rafting River Trips

Address: 11253 Brockway Rd., Suite 103 Truckee, CA 96161

Helicopter tours in North and South Lake Tahoe starting at $70! No age restrictions, with 1 - 6 person capacity.

Featured Promo

Reno Tahoe Helicopters Flights Starting at $70

Address: 1901 Airport Road South Lake Tahoe, CA 96150

North Shore (NV) / Incline & Crystal Bay

Experience an Incredible Thrill of a Lifetime Flying a Powered Hang Glider Over Lake Tahoe

Address: 2640 E. College Parkway Carson City, NV 89706

Tahoe Wilderness Adventures gets everything ready for an outdoor adventure in Lake Tahoe.

Featured Promo

3rd Night FREE on Full-Service Hassle-Free Camping with Tahoe Wilderness Adventures

Address:

18-hole championship golf course combined with comfortable, upscale lodging

Address: 400 Squaw Creek Road Squaw Valley, CA 96146

North Lake Tahoe's most luxurious spa resort…! Spa lodging packages available.

Address: 400 Squaw Creek Road Olympic Valley, CA 96146

Lake Tahoe Yoga provides fun exercise for all ages and abilities!

Address: 100 McFaul Way Zephyr Cove, NV 89448

Relax After A Long Day On The Slopes or Before Your Wedding Day

Address: 1079 Emerald Bay Road South Lake Tahoe, CA 96150

Pamper Your Body from Head to Toe at BioSpirit Day Spa Lake Tahoe!

Address: 1116 Ski Run Blvd South Lake Tahoe, CA 96150

The Ultimate Whitewater Adventure on the Truckee River!

Featured Promo

TRIBUTARY WHITEWATER TOURS 2014

Address: 11368 Donner Pass Road Truckee, CA 96161

Lake Tahoe Water Adventure Rentals

Address: 120 Grove St Tahoe City, CA 96145

Explore Lake Tahoe By Snowmobile with Sierra Mountain Sports of Lake Tahoe.

Address: 2719 Lake Tahoe Blvd. South Lake Tahoe, CA 96150
Tahoe's Best Summer & Fall Activities and Things to Do
Once you have figured out what to do in Lake Tahoe, check out the many Lake Tahoe hotels and resorts offering both premium and affordable accommodations. Vacation Rentals are another great idea when traveling with a group or family. They provide the perfect home-away-from home, and many are quite affordable. Since Tahoe vacation rentals feature fully equipped kitchens, you can save money while enjoying home-cooked meals. Check out our deals page to find great coupons and deals to save on your Tahoe lodging!