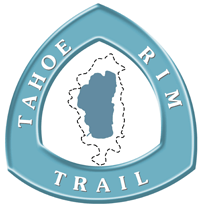 Learn to backpack this summer by backpacking! Discover your abilities in Backpacking 101! Click here for more information!
Hiking in Tahoe is one thing but if you've wanted to try backpacking but weren't quite sure how to get started then please join the TRTA for our Backpacking 101 class. Led by our seasoned guides and stellar Snowcamping 101 instructors, Wayne McClelland and Jordan Summers, this class will go over all the basics of backpacking from what to bring and how to pack to choosing a campsite and cooking your meals.
Our Horseback Trail coverage includes Bayview Trail, Big Meadows to Kingsbury, Brockway Summit to Tahoe City, Carson Pass to Highway 50, Meeks Bay Trail, Spooner Summit to Kingsbury, Spooner Summit to Tunnel Creek, and some Horseback Camping Tips. You will find information on horseback riding stables and boarding facilities in Tahoe's Best 'Places to Go' guide.
Hungry for more? We offer Backpacking Equipment Tips, Backcountry Safety Tips and tell you what to do if you meet up with a Black Bear! And for those extreme hikers we offer complete coverage of Desolation Wilderness, Granite Chief Wilderness, Mokelumne Wilderness, Mount Rose Wilderness, Emerald Bay Area, Fallen Leaf Lake Area, and the Meiss Country Area plus a list of who to contact for more information.
You will also find many informative maps right out of the pages of our favorite trail book, rendered as scalable pdf files.
That's just the beginning. Hiking in Lake Tahoe is part of Lake Tahoe's biggest online information source - Tahoe's Best.