Sightseeing Attractions in Lake Tahoe
Sightseeing Attractions in Lake Tahoe
Browse through these popular sightseeing attractions in Lake Tahoe
$nbsp;
Lake Tahoe tourist attractions
...Click here for more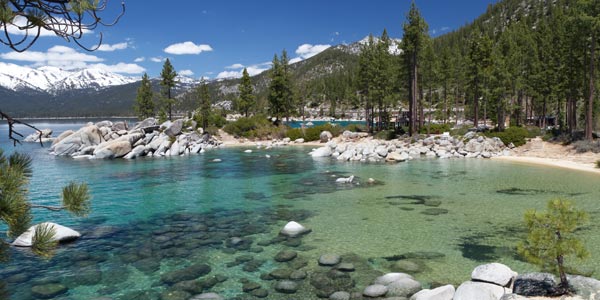 Lake Tahoe Sightseeing Attractions
When searching for Lake Tahoe sightseeing attractions, you won't have to travel far. Sightseeing in Lake Tahoe can be as easy as taking a drive down the scenic SR-89. Passing through the Lake Tahoe Airport, visitors driving on SR-89 can pass through Camp Richardson, Emerald Bay, Meeks Bay and Tahoe City.
Sand Harbor Tahoe: Located on the East Shore of Lake Tahoe, Sand Harbor is one of the most beautiful white-sandy beaches you'll find in the region. Visitors can enjoy taking a stroll on one of the nearby hiking trails or eating a packed lunch at one of the shaded picnic tables. During the warm summer months, Sand Harbor Beach is a favored destination among tourists and locals because you can enjoy a relaxing day filled with swimming, scuba diving, kayaking, paddle boarding, boating or hiking.
Thunderbird Lodge: Located on the shores of Incline Village, Thunderbird Lodge is a charming estate that offers phenomenal lake views. Its stonewalls and pointy high roof ceilings give this elite estate a romantic and dramatic look. This estate is one of the most popular Lake Tahoe attractions and hosts several land and water tours during the summer. The property, originally owned by George Whittell Jr., houses six beautiful architectural buildings including the lodge, boathouse, lighthouse, card house, elephant house and servant house. Thunderbird Lodge Tours are available June to mid-October.
Popular Attractions in Lake Tahoe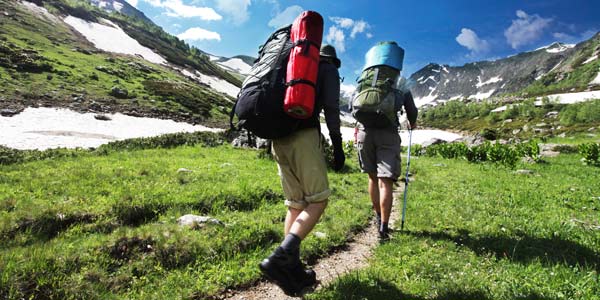 Sightseeing in Lake Tahoe
There are many Lake Tahoe sightseeing attractions to explore. Lake Tahoe boasts the best of both worlds, scenic outdoors combined with unparalleled nightlife, entertainment, shops and delectable restaurants.
Pope Beach: Located in South Lake Tahoe, Pope Beach is a great daytime destination. Bring a picnic and relax along the pristine shores of Lake Tahoe, or take a leisure hike or bike ride on one of the beach's nearby trails. There are no pets allowed at Pope Beach Lake Tahoe.
Vikingsholm: This majestic castle sits on the shores of Emerald Bay in South Lake Tahoe. It is s

urrounded by stunning scenery and towering pines

and is one of the most popular Lake Tahoe sightseeing attractions. Filled with intriguing history, this castle is modeled after classic Scandinavian architecture. Built in 1929, the owner Lora Knight would host summer events and invite guests to stay in Vikingsholm. Tours of Vikingsholm castle are available Memorial day weekend until the late Sept.
Tahoe Rim Trail Association: Lake Tahoe Rim Trail stretches 165 miles around the lake and is open to hikers, bikers and horseback riders. They feature comprehensive trail maps online with descriptions of each trail head including the distance, location, elevation, highlights and estimated calories burned. Completing the Tahoe Rim Trail can take more than a few days, none the less, it deserves to be trekked.
Vikingsholm Lake Tahoe
...Click here for more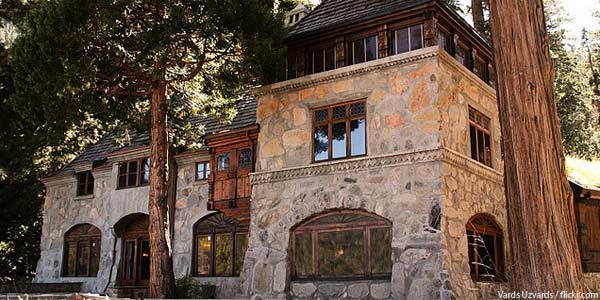 Whether you lead an active lifestyle or are curious to try something new, Lake Tahoe is a good place to explore and pick up a new hobby. Year round, folks can enjoy a multitude of Lake Tahoe sightseeing attractions, thrilling outdoor activities, scenic tours, historic museums and landmarks. Here you will find some of the most popular attractions in Lake Tahoe.

View Map of Lake Tahoe Things To Do
Eagle Falls Tahoe Offers Gorgeous Backcountry Views

Address: Hwy 89 South Lake Tahoe, CA 96150

Ride Through The Wilderness On Horseback.

Address: 355 Alpine Meadows Road Tahoe City, CA 96145

North Shore (NV) / Incline & Crystal Bay

Lake Tahoe Rim Trail is a 165 Mile Backcountry Adventure!

Address: 128 Market St Stateline , NV 89449

Look Inside The Historic Home Of Robert M. Watson And His Son.

Address: 560 North Lake Boulevard Tahoe City, CA 96145

Intimate Lake Tahoe Rafting from Tahoe Whitewater Tours

Address: 303 Alpine Meadow Rd Tahoe City, CA 96146

North Tahoe Cruises Offers Guests a Scenic Tour Aboard a Beautiful Steamboat!

Address: 952 N. Lake Blvd. Tahoe City , CA 96145

Take To The Lake For A Day Of Boating Fun!

Address: 700 North Lake Boulevard Tahoe City, CA 96145

Great Value For Family Fun In The Snow

Address: 725 Granlibakken Road Tahoe City, CA 96145

Tahoe City Kayak Has All You Need For a Day Out on the Lake!

Address: 521 N Lake Blvd Tahoe City, 96145

Mountain Air Sports River Rafting Offers a Thrilling Water Rafting Experience!

Address: 55 W Lake Blvd Tahoe City, CA 96145

Learn How to Ski at Tahoe Donner Ski Resort!

Address: 12790 Northwoods Boulevard Truckee, CA 96161

Northstar California Golf Course Features the Earliest Twilight Hours & Best Overall Experience!

Address: 5001 Northstar Drive Truckee, CA 96161
Some popular Lake Tahoe sightseeing attractions include Vikingsholm, Thunderbird Lodge, Ehrman Mansion, Sand Harbor Beach, Heavenly Ski Resort, Squaw Valley and Sugar Pine Point State Park.
There are also many beautiful Lake Tahoe attractions and outdoor activities to enjoy year round. During the summertime, folks can enjoy water sport activities such as swimming, kayaking, boating, scuba diving and wake boarding. While those who visit in the winter can enjoy Lake Tahoe attractions and activities such as snowboarding and skiing.
After you have decided what you want to see, check out the many Lake Tahoe Hotels and Resorts, and find the right one that fits your personal budget and preferences.