Lake Tahoe Art Galleries
Art Galleries in Lake Tahoe
Many Fantastic Artists are Proud To Call Lake Tahoe Home.
$nbsp;
Art in Lake Tahoe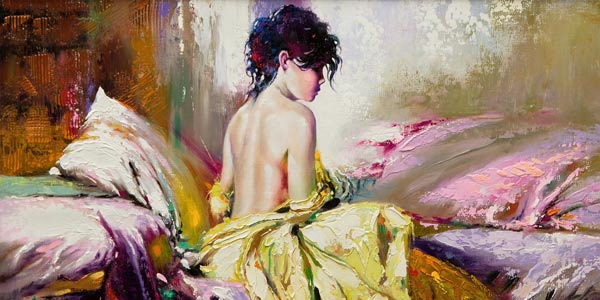 Lake Tahoe Art Galleries
Lake Tahoe is full of galleries that feature a wide variety of artists. While some focus on famous artists of the past, these Lake Tahoe art galleries make it a point to represent local Lake Tahoe artists.
Backstreet Framers and Gallery: This gallery features prints by local artists and Edward Curtis. They specialize in custom framing, serving all your framing needs from French Matting to Conservation Framing. Backstreet Framers and Gallery has knowledgeable staff that has serviced Truckee for over 9 years.
Frames by Ryrie: With a focus on creative framing, prints, posters, etchings, local artists and many lovely still life's and floral designs, Frames by Ryrie has prints and photos of Tahoe, ski prints by Cecile Johnson and catalogs for the browsing.
Frank Rossbach's Glasforms: Glassblower Frank Rossbach creates hand-blown glass artwork right before your eyes in his working studio/gallery located in the train station in downtown Truckee. The works of many renowned local artists are also on display.
Mother Nature's Wildlife Art: This is a large gallery of original paintings, sculpture and limited edition graphics, featuring local, national and international artists, sculptures and objects d'Art and collectibles with an emphasis on Lake Tahoe landscapes.
The Inspiring Lake Tahoe Scenery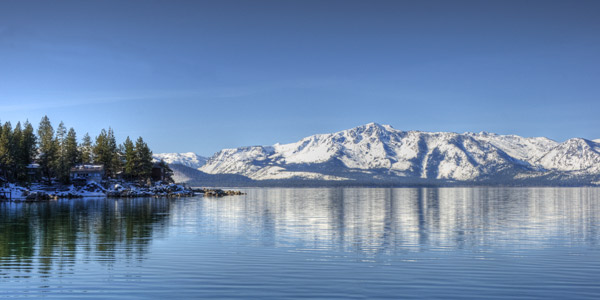 Galleries with Native Art
California and Nevada are home to some of the most well-known Native American tribes in America and these galleries celebrate their culture and art. Check out these galleries for Native American art and gifts in Lake Tahoe.
Artists of Tahoe and Art's Desire - Fine Art and Fine Framing: This Art and Fine craft gallery represents a multitude of innovative artists and features beautiful Lake Tahoe & Native American vintage photographs. Your artwork will be personally enhanced with custom picture framing the owner, Cynthia Ashe.
The Potlatch: This gallery in Incline Village, Nevada focuses on Authentic Indian, Southwest & Tahoe art with a special emphasis on jewelry. You are sure to find the most authentic art in Lake Tahoe here.
White Buffalo: Though Tahoe may be a little bit west of Santa Fe itself, you wouldn't guess it when you see White Buffalo Art Gallery. This place is the Sierra's premier Southwest gallery. They have a complete selection of Native American art & gifts, right in the middle of Old Town Truckee. You will be amazed by the sheer size of this art gallery and will have no trouble finding all of the wonderful Native American artwork and gifts you look for in Lake Tahoe.
Artist's Studios in Lake Tahoe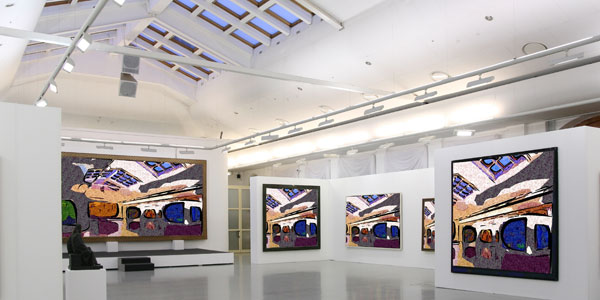 It isn't surprising that the picturesque natural scenery of Lake Tahoe inspires some of the best artists to open Lake Tahoe art galleries. Art in Lake Tahoe often depicts the beautiful mountains, rivers and lakes of the area and Lake Tahoe artists are able to capture the most exquisite aspects of nature.
Below are some great Lake Tahoe museums!

View Map of Lake Tahoe Things To Do
Explore Summer Homes Of Wealthy Families From The Early 1900's.

Address: Heritage Way and Highway 89 South Lake Tahoe, CA 96150

Vikingsholm Castle Lake Tahoe Nestled in Majestic Beauty

Address: 11001 W Lake Blvd Tahoma, CA 96142

Ehrman Mansion Lake Tahoe Is The 1903 Historical Estate Of A Wealthy San Franciscan.

Address: 7595 West Lake Boulevard Tahoma, CA 96142

The Gatekeeper's Cabin Museum is a Lake Tahoe Time Capsule.

Address: 130 West Lake Boulevard Tahoe City, CA 96145

North Lake Tahoe Historical Society Keeping Tahoe's History Alive!

Address: PO Box 6141 Tahoe City, CA 96145

Learn About Skiing History At Western SkiSport Museum.

Address: Auburn Ski Club (Castle Peak Exit I-80) Soda Springs, CA 95728

North Shore (NV) / Incline & Crystal Bay

Learn About This Historic Vocational School For American Indian Children.

Address: 5500 Snyder Avenue Carson City, NV 89701

North Shore (NV) / Incline & Crystal Bay

Ride The Train With Your Family!

Address: 2180 South Carson Street Carson City, NV 89701

Learn Loads Upon Loads at the Nevada State Museum!

Address: 600 North Carson Street Carson City, NV 89701

Look Inside The Historic Home Of Robert M. Watson And His Son.

Address: 560 North Lake Boulevard Tahoe City, CA 96145

Don't Get Locked Up At The Old Truckee Jail Museum!

Address: 10142 Jibboom Street Truckee, CA 96160

Wander Around The Wild Wild West.

Address: Jibboom Street Truckee, CA 96161
Lake Tahoe is full of a multitude of art galleries ranging from famous artists to Native American artists to local artists with personal studios. Here are some more great galleries where you'll find the best art in Lake Tahoe.
Art Attack Gallery: Art Attack Gallery - Greenwich Workshops Dealer of the Year - is a landmark Gallery to the Tahoe area. This gallery features renowned artists such as Delacroix, Doolittle, Lyman, Guay, Christensen, Bullis and many others.
Carmel Gallery: Sierra based photographers Olof and Elizabeth Carmel specialize in landscape images that merge the reality of a photograph with the artistic expression of a painting. Their archival fine art prints combine dramatic photography, vivid colors, and impressionistic effects to create a unique and captivating vision of the American landscape. We invite you to also see our work at the listed galleries, our summer art shows, or at our studio by appointment.
David Freeman Photography: This gallery features original photography and prints, posters, Sierra landscapes and sports action photography. They offer custom framing services for all mediums of art as well as studio and on location portraiture.
James-Harold Galleries: This gallery in Tahoe City has Original paintings, sculpture, limited edition prints, art glass and more.
Jim Stamates Collection: South Lake Tahoe local Jim Stamates is known for his low impact wildlife photography and his work can be found in various Lake Tahoe galleries.
JoAnne's Stained Glass: Located in the Ritz-Carlton, Lake Tahoe, JoAnne's is a glass art gallery, gift store and custom glass studio. The store holds jewelry, hand-blown glass, fused art glass, and much more. JoAnne's also specializes in custom glass work.
Jon Paul Gallery: This South Lake Tahoe gallery features Jon Paul's fine art landscape and wildlife portrait photography.
James Hacker Sculptures: Custom metal sculptor Jim Hacker has been creating unique indoor and outdoor metal sculptures and fountains since 1972 and has been working in Truckee since 1980. Visits to his home/studio workshop are welcome by appointment. His artwork is also on display at Frank Rossbach Glasforms/Hacker Gallery in downtown Truckee, Frames by Ryrie in Tahoe City, Mountain Comfort in Truckee, and at the Gold Rush in Graeagle.
Lake Tahoe Watercolors by Joyce Major: Joyce Major is a local Lake Tahoe artist who paints watercolors inspired by the beautiful alpine scenery in Lake Tahoe. She snowshoes, skis, hikes and kayaks taking back country photography all the while and bases her fine art watercolor paintings on her photography. Her artwork is available for viewing and purchase at a variety of art galleries in Lake Tahoe.
Lake Side Gallery: Located in Kings Beach, California, Lake Side Gallery provides art classes, framing, Tahoe photographs and art supplies.
North Tahoe Art Center: The Tahoe Community Center is a facility of the TCPUD Department of Parks and Recreation and is the home of the North Tahoe Art Center in Tahoe City. The Center focuses on supporting artists and developing awareness and appreciation of the arts to the Lake Tahoe community.
Pogan Gallery: This gallery in Tahoe Vista has been featuring representational and impressionistic paintings by regional and national artists since 1992.
The Potter's Wheel: A large gallery of original paintings, sculpture and limited edition graphics, featuring local, national and international artists, sculptures and objects d'Art and collectibles. Many works of art feature Lake Tahoe landscapes and everything here is hand crafted.
Sierra-Nevada College Lake Tahoe Art Gallery: This Incline Valley art gallery holds art of various medias, featuring the works of student and faculty artists.
Vista Gallery: A fine art gallery featuring original art by over 36 accomplished contemporary artists in a variety of media. Unique artworks in printmaking, photography, painting, ceramics, handmade paper, mixed media and over 600 vintage Tahoe photographs. Includes a full service frame shop and spectacular wood sculptures.
Not looking for Lake Tahoe art galleries? Check out other things to do in Lake Tahoe.