Vikingsholm
South Shore (CA)
Location
11001 W Lake Blvd
Tahoma
,
CA
Type

Museums & Historical Sites

Region

South Shore (CA)
Summary
Features: Gorgeously incorporated into the natural Emerald Bay landscape, Vikingsholm Castle Lake Tahoe is a rare and deeply historic example of Scandinavian architecture in the western hemisphere. Majestically located among the towering cedars and pines, tourists can also make the short trek to nearby water falls provides additional scenic bonuses.
Why We Go: There really is nothing else quite like Vikingsholm Emerald Bay in the Lake Tahoe area. For a change of pace from the small town vibe and typical beaches, experience a does of fascinating history and breath-taking scenery at Vikingsholm Lake Tahoe.
History Lesson: Vikingsholm Lake Tahoe is the former summer home of Mrs. Lora J. Knight, whose background behind her decision to build Vikingsholm and her family history provide for a fascinating tour.
Hiking: The trek from the parking lot to Vikingsholm Lake Tahoe is about one mile, and then the trek from the castle to Lower Eagle Falls is about one half mile. No matter where you go within Emerald Bay, the hike is well worth it.
Picnic Spot: Tourists can easily turn a trip to Vikingsholm Lake Tahoe into a full-day endeavor by hiking through Emerald Bay and packing a picnic lunch. Plenty of gorgeous lookout points and benches and other stopping points make it easy to not get tired.
Inside Knowledge: When Lora J. Knight had Vikingsholm Tahoe built, she ordered that no trees were cut down in the process. Thus, many areas of the mansion incorporate trees in a fascinating and creative manner.
Do's and Don'ts:
Do Pack Water and Snacks: Even though the walk down from the parking lot is not treacherous by any means, the walk back up can be an altitude shock to your system, and you don't want to be caught without ample water and snacks to replenish your system.
Do Take the Tour: For the nominal fee involved in taking a guided tour at Vikingsholm Castle Lake Tahoe, visitors receive a true understanding and appreciation of what they're visiting. It's only 30 minutes, so there's not nearly enough time to get bored.
Don't Miss Fannette Island: While you're out at Vikingsholm Emerald Bay, make the short trek to check out Fannette Island, the only island in Lake Tahoe.
Don't Leave the Dog at Home: Canines are allowed on the hiking trails in Emerald Bay, so bring the entire family along.
Vikingsholm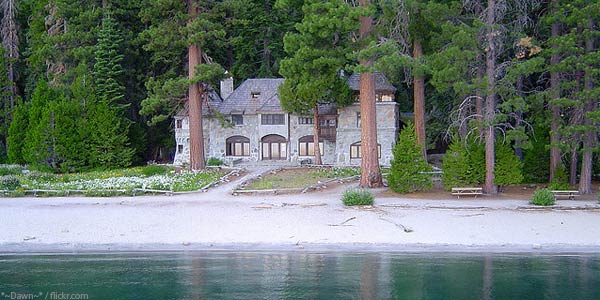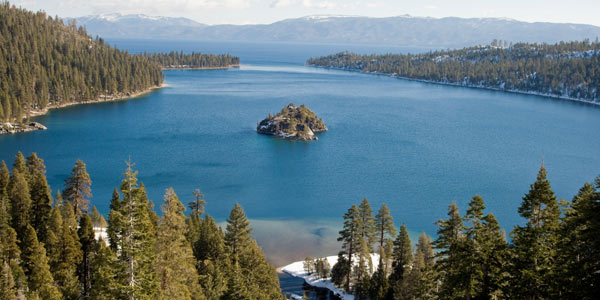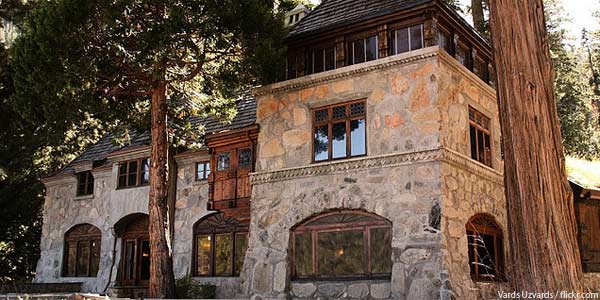 Vikingsholm Information
Info
Hours:
10:30am- 4:30pm
When to Go:
Summer
Age Restriction:
None
Phone:
530.525.3345
Website:
http://www.vikingsholm.org/
Important Information:
Bring sturdy shoes to hike in, because there is a bit of a trek from the parking lot to the castle.
Quick Facts
Built by Lora J. Knight, Vikingsholm Lake Tahoe is one of the finest examples of Scandinavian architecture in the western hemisphere.
Tours are available at Vikingsholm Castle Lake Tahoe from Memorial Day weekend until the last week of September.
Vikingsholm Lake Tahoe is located on the shore of Emerald Bay and listed on the National Register of Historic Places.
Address:
11001 W Lake Blvd
Tahoma, CA 96142
View Map

Need a place to eat in South Shore (CA)
User Average Review
Overall:
Location:
Fun Factor:
Service:
Value:
Based on 1 review
Rating Distribution
5.0 out of 5 Stars
0.0% recommended it
Vikingsholm Reviews
Vikingsholm Hotel

Other hotels in South Shore (CA).
Need a place to stay? Check out these nearby hotels
You can walk to Gondola & Casinos, is Pet Friendly, Offers Deals and has a Private Beach

Address: 931 Park Avenue South Lake Tahoe, CA 96150

Forest Suites Resort at Heavenly Village offers hotel rooms & oversized suites that sleep 4-6 adults.

Address: One Lake Parkway South Lake Tahoe, CA 96150

Stardust Tahoe Rests in the Heart of Tahoe's Best Shopping and Entertainment

Address: 4061 Lake Tahoe Blvd South Lake Tahoe, CA 96150

The Americana Village Tahoe Is One Of The Best Cheap Tahoe Hotels

Address: 3845 Pioneer Trl South Lake Tahoe, CA 96150

Walk to Gondola, Lake... Year-Round Vacation Specials and Packages

Address: 4075 Manzanita Ave South Lake Tahoe, CA 96150