Super 8 South Lake Tahoe
South Shore (CA)
Location
3600 Lake Tahoe Blvd.
South Lake Tahoe
,
CA
Hotel Type

Motels & Inns

Offers Promos

No

Pets Allowed

Yes
2. Find your check in date below.
3. Rate shown is average rate for 2 nights.
* Room Rates shown above reflect the average nightly rate for a 2 night stay with the calendar date as the check-in date, our visitors should verify actual rates, promotions and deals directly with the hotel as we make no guarantees regarding rates, but only provide them as a convenience.

Quick Facts
Check-In 2pm
Check-Out 12pm
High-Speed Internet
Parking Available
Pets Allowed
On-Site Restaurant
On-Site Bar
Weddings
Rooms
Hotel Amenities
Air-conditioning
Near Ski Resorts
Complimentary Breakfast
Television/Cable
Pets Accepted
Swimming Pool
Super 8 South Lake Tahoe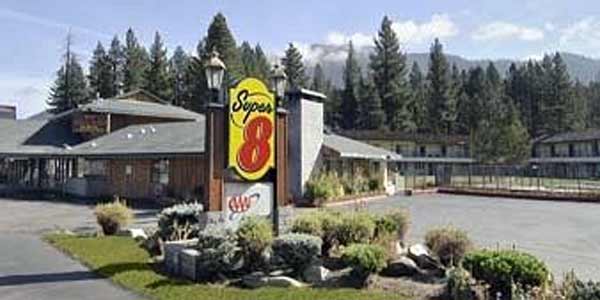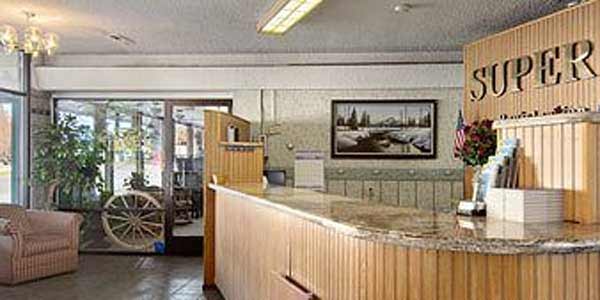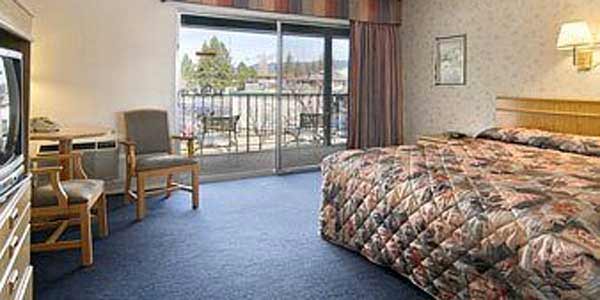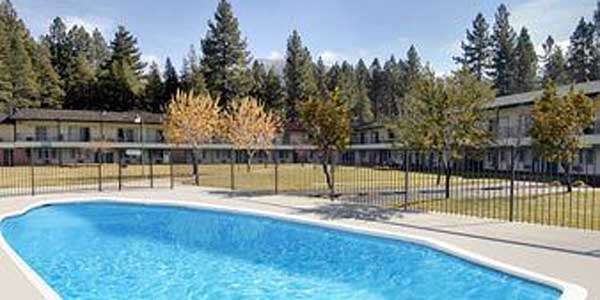 Super 8 South Lake Tahoe
Features: The Super 8 Lake Tahoe is close to the Lake, ski resorts, shopping, great restaurants (including our own) and casino action! We feature comfortable King rooms and Double rooms and fantastic prices (check our packages and Manager's Special). Enjoy a great night's sleep and then don't forget to start your day with our complimentary breakfast!

Why We Stay: Comfortable King Rooms & Double Rooms! A great location that is close to all the best things to do in Lake Tahoe. Did we mention that the Super 8 Lake Tahoe has a great location? Yes we did... it's close to the beautiful waters of South Lake Tahoe, skiing, golf, casinos and more. Take advantage of everything Lake Tahoe has to offer by staying at the Super 8 in South Lake Tahoe.
Close to the Best Attractions: There is no shortage of outdoor or indoor fun to be had in Lake Tahoe. This South Lake Tahoe lodge is extremely close to everything you could want to do! Less than a mile from the motel is the actual lake, ski slopes, casinos and golf to enjoy depending on the season you're here for. Or do something really different and check out the hot air ballooning only five miles from your door.
Affordable Price: The Lake Tahoe Super 8 Motel is super affordable. With rates currently as low as $51 a night, it's easy to book a room and still have plenty of money to do all the other fun things that Lake Tahoe has to offer.
On-site Sports Bar and Grill: Mo's Place - Pub, Grill, Sports is the perfect place to finish up a day of skiing. Get a cold brew, watch some sports or play pool with a great menu of burgers and other grilled food.
Inside Knowledge: The Super 8 Lake Tahoe is pet friendly, so don't worry about trying to find a pet-sitter for your cat or dog. They deserve to enjoy the beautiful Lake Tahoe scenery too, and there are so many pet friendly things to do in the area!
Do's and Don'ts:
Do Bring Your Pet: People appreciate being outdoors and spending time in nature, but so do your pets! The Lake Tahoe Super 8 Motel lets guests bring their four-legged friends with them to stay.
Do Eat Breakfast: The Super 8 South Lake Tahoe offers guests a complimentary continental breakfast. Don't hit the slopes on an empty stomach when you stay here!
Don't Forget Your Laptop: If you need to do work while you're in Lake Tahoe, or if you just need to upload yesterday's skiing pictures to Facebook, the Super 8 South Lake Tahoe has high-speed wireless internet.
Don't Leave the Kids: The Super 8 South Lake Tahoe has a playground for the little ones right on the property. While you're having a drink at Mo's, your kids can be safely playing outside.
User Average Review
Overall:
Service:
Cleanliness:
Location:
Room Quality:
Based on 0 reviews
Rating Distribution
0.0% recommended it
Super 8 South Lake Tahoe Reviews

There are currently no reviews!


Check out some things to do while you're in Tahoe.
Super 8 South Lake Tahoe Guest Rooms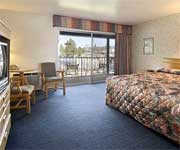 Hotel Room
The affordable rooms at the Super 8 Lake Tahoe feature a variety of amenities that will make your stay much more enjoyable. Cable television and high-speed wireless Internet in the rooms ensure that if you can't be outside, your time in your room won't be overly boring. Local calls can be made for free from the room's telephone and there's also a coffee maker for that morning jolt.

Check out these great tahoe restaurants near your hotel.
Not the right fit? Check out these other great South Shore (CA) hotels
You can walk to Gondola & Casinos, is Pet Friendly, Offers Deals and has a Private Beach

Address: 931 Park Avenue South Lake Tahoe, CA 96150

Forest Suites Resort at Heavenly Village offers hotel rooms & oversized suites that sleep 4-6 adults.

Address: One Lake Parkway South Lake Tahoe, CA 96150

Stardust Tahoe Rests in the Heart of Tahoe's Best Shopping and Entertainment

Address: 4061 Lake Tahoe Blvd South Lake Tahoe, CA 96150

The Americana Village Tahoe Is One Of The Best Cheap Tahoe Hotels

Address: 3845 Pioneer Trl South Lake Tahoe, CA 96150

Walk to Gondola, Lake... Year-Round Vacation Specials and Packages

Address: 4075 Manzanita Ave South Lake Tahoe, CA 96150