Old Greenwood Golf Course
Truckee / Donner
Location
12915 Fairway Drive
Truckee
,
CA
Type

Golf

Region

Truckee / Donner
Summary
Features: Old Greenwood Lake Tahoe Golf Course boasts plenty of recreational activities, dozens of nearby dining and shopping options, making it an ideal location for vacationers. The 18-hole course can be challenging, but the experts at the Golf Learning Center can help even the most novice golfer, offering extensive day clinics. Old Greenwood Tahoe has the capacity to host large corporate golf tournaments, fundraisers and banquets.
Why We Go: Old Greenwood Truckee Golf Course is an exclusive resort that caters to both experienced, novice and young golfers. Their golf clinics offer personalized lessons designed to improve golf technique and build confidence. Those that are experienced, can enjoy an afternoon of scenic landscaping and 18-holes.
Adult Instruction Program: Old Greenwood Golf Course features golf clinics, a golf school and private golf lessons. The golf school for adults offers intense one, two or three day courses. The class size is small and offers individualized instruction by golf experts and golf fitness trainers. The package also includes access to private facilities, extensive video analysis and a golf handbook. Those who don't have as much time can choose to sign up for private lessons, which last 45 to 60 minutes.
Stay and Play: Old Green Truckee Golf Course offers a special "Stay and Play" package. Guests who stay at a local hotel or resort in Lake Tahoe, can enjoy golfing at the Old Greenwood or neighboring Gray's Crossing golf course at a discount rate.
Food and Beverage Service: Old Greenwood Tahoe offers on-site food and beverage services. Food can be delivered before of after any round or event.
Inside Knowledge: The Old Greenwood Tahoe, along with Gray's Crossing, is a Gold Audubon International certified course. Audubon International is a non-profit group dedicated to sustainable development and environmental education. Old Greenwood Golf Course has received other prestigious awards throughout the years including LEED Certification, Environmental Leaders in Golf and Golf Inc.'s Green Award.
Do's and Don'ts:
Do Go if You're a Junior: Old Greenwood Tahoe has one of the best junior golf academies in California for both boys and girls. Five day junior camps are offered to those 13 to 17 years old and is intended for youth who want to pursue golf professionally. Some of the techniques taught during the course include swing mechanics, special shots, mental training, course strategy, tournament preparation, short game, pre-shot routine and post shot routine.
Do Dine at the Terrace Grill: Guests can enjoy a leisure lunch or dinner after a long day of golf at the Terrace Grill. Located at the end of the Old Greenwood Truckee Golf Course, patrons can enjoy outdoor patio seating, gourmet eats and Tahoe's gorgeous backdrop.
Don't Forget to Stretch: Stretching your body's muscles before any physical activity can help prevent injury and strain. Certified golf fitness trainers are on-hand at the Old Greenwood Golf Course to help people improve their workout. The short exercise is especially structured for golfers and involves slow and steady motions including neck rotations, finger and wrist stretches, shoulder circles, backward lunges and hip and torso rotations. Full descriptions and pictures can be found in the "Movement prep" section of their golf handbook.
Don't Forget to get Your Club Fitted: Having the right club can help improve your swing and game. Specialists at the Old Greenwood Golf Course can help visitors pick the right club or make adjustments to their existing equipment.
Old Greenwood Lake Tahoe Golf Course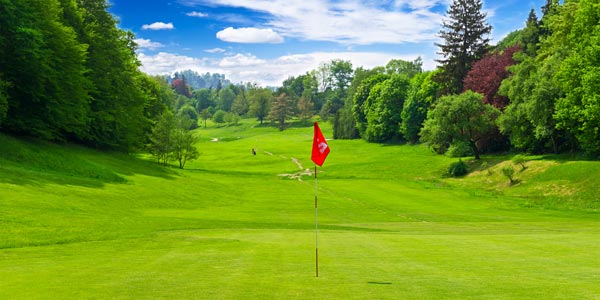 Old Greenwood Lake Tahoe Golf Course Information
Info
Hours:
n/a
When to Go:
Golf season May-October, close in winter.
Age Restriction:
Must be at least 13-years-old.
Phone:
530.550.7010
Website:
http://www.oldgreenwoodgolf.com/golf/proto/tahoemountainclub/oldgreenwood_about/oldgreenwood_about.htm
Quick Facts
Closed during Winter season, anticipated opening May 2012.
Ranked #77 in Golf Digest's "America's Top 100 Greatest Public Golf Courses" in 2011.
Designed by Jack Nicklaus.
Address:
12915 Fairway Drive
Truckee, CA 96161
View Map

Need a place to eat in Truckee / Donner
Old Greenwood Lake Tahoe Golf Course Course Information
Info
Tahoe Mountain Club is offering an Annual Golf Pass to play Old Greenwood and Gray's Crossing. The annual pass is $2,950 per adult, $3,950 per couple and $4,950 per family.
Course Statistics
18-hole, par 72
600 acres
7,518 yards
Venue Amenities
Adult instruction program
Junior golf academy
Club fitting
Food and beverage service
Shopping, dining, outdoor recreation

Things to do in Tahoe during the summer
User Average Review
Overall:
Location:
Fun Factor:
Service:
Value:
Based on 0 reviews
Rating Distribution
0.0 out of 5 Stars
0.0% recommended it
Old Greenwood Lake Tahoe Golf Course Reviews

There are currently no reviews!


Fun things to do in Truckee / Donner
Old Greenwood Lake Tahoe Golf Course Hotel

Other hotels in Truckee / Donner.
*Some images shown above are not actual photos from the attraction, but category representations. Visit the web site for actual photos.
Need a place to stay? Check out these nearby hotels