The Trailhead Lodge
South Shore (CA)
Location
3892 Lake Tahoe Blvd
South Lake Tahoe
,
CA
Hotel Type

Motels & Inns

Offers Promos

No

Pets Allowed

Yes
2. Find your check in date below.
3. Rate shown is average rate for 2 nights.
* Room Rates shown above reflect the average nightly rate for a 2 night stay with the calendar date as the check-in date, our visitors should verify actual rates, promotions and deals directly with the hotel as we make no guarantees regarding rates, but only provide them as a convenience.

Quick Facts
Check-In 3pm
High-Speed Internet
Parking Available
Pets Allowed
Attractions Nearby
Restaurants Nearby
36 Rooms
2 Floors
Hotel Amenities
Air-conditioning
Near Ski Resorts
Free Fast Internet
Television/Cable
Pets Accepted
Complimentary Breakfast
Free Newspaper
Fireplace
The Trailhead Lodge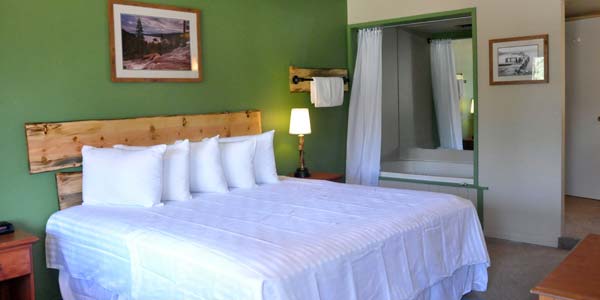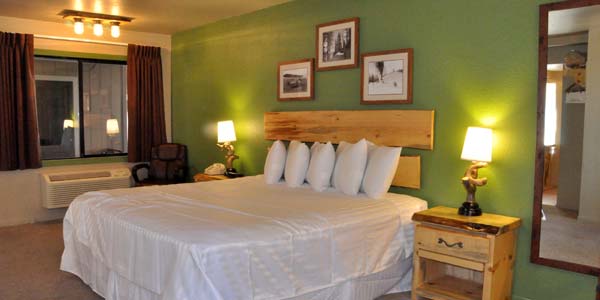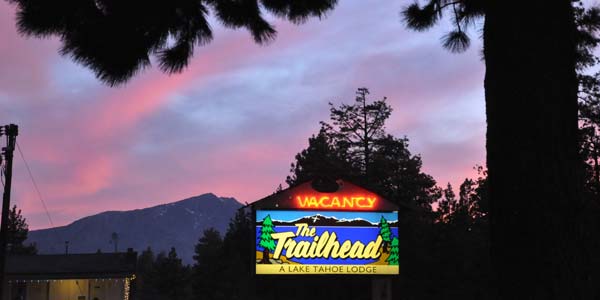 The Trailhead Lodge
Features: The Trailhead offers an ideal vacation escape, featuring elegant open rooms , conveniently located by popular Tahoe casinos, museums, trendy restaurants. The rates and amenities at The Trailhead are affordable, making this a perfect hotel in South Lake Tahoe for travelers looking to keep spending to a minimum. Book a retreat or a vacation at The Trailhead Tahoe now to experience the finest that Lake Tahoe has to offer in a relaxed and comfortable room.
Why We Stay: The best attribute of this hotel in South Lake Tahoe are the surrounding views offered along with the close proximity of the Lake. The Trailhead supplies all the at-home amenities from irons, refrigerators and cable T.V to luxurious spa rooms (upon request), connecting rooms and WiFi.
Location: The Trailhead is one of the finest South Lake Tahoe motel options, just short distance from Lake Tahoe waterfront and Edgewood Tahoe Golf Course, and convenient to all other major attractions in the South Lake Tahoe area! Location is a key component when booking a vacation on Lake Tahoe. The Trailheadis situated only 1 block from shopping, eateries, ice skating rink, movie theatre and The Heavenly Resort as well as only 2 blocks from Stateline and South Lake Tahoe's infamous casinos.
Amenities: Enjoy spa rooms and free WiFi, short distance to area attractions and the beautiful Lake Tahoe views. If you left toiletries at home, no worry! The Trailhead, A Lake Tahoe Lodge has almost anything you could think of; shampoos, conditioners, soap, lotion, iron, microwave, hairdryer and much more.
Elegance: Rustic Style Rooms: The comfortable, large accommodations at The Trailhead, A Lake Tahoe Lodge produce the Grand Tahoe Vacation.
Inside Knowledge: The Trailhead in South Lake Tahoe presents incredible vacation accommodations for a breathtaking escape... and is pet friendly, so Fido can enjoy the view as well!
Do Bring Laptop: This South Lake Tahoe hotel offers free WiFi, set in a comfortable, relaxing room supplying constant wireless access to the internet.
Do Bring the Pets: The Trailhead welcomes your furry family along as well.
Don't Forget your skis: The Trailhead is conveniently located near ski and snowboarding locations. Bring along the kiddos for a fun-filled winter vacation. The Trailhead welcomes kids of all ages to split the fun in a unforgettable experience at South Lake Tahoe. Summer-time activities around The Trailhead include mountain biking, hiking, off-road rides and boating.
Don't Break the Bank: Not many can compare to the extremely affordable rates available at The Trailhead, A Lake Tahoe Lodge. Try getting a Spa Room under 100 bucks somewhere else! The Jacuzzi is awesome and the room is immaculately clean.
User Average Review
Overall:
Service:
Cleanliness:
Location:
Room Quality:
Based on 0 reviews
Rating Distribution
0.0% recommended it
The Trailhead Lodge Reviews

There are currently no reviews!


Check out some things to do while you're in Tahoe.
The Trailhead Lodge Guest Rooms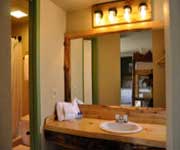 Family Suite
The family suite includes two comfortable queen sized beds, refrigerator, two rooms, a desk and chair, T.V and a table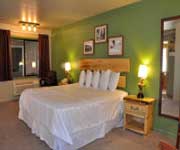 Honeymoon Suite
King bedroom includes one king sized bed, with a fireplace, bar, and other amenities to make the stay romantic.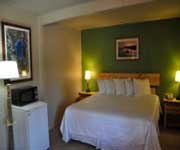 King Bed
Room includes a king sized bed, desk, TV, and other amenities.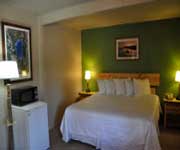 King Bed Deluxe
This room includes one comfortable king sized bed, an in room spa (with Jacuzzi), all other amenities.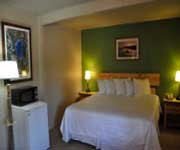 ADA accessible King Bed
This ADA Accessible room includes one king sized bed, with ADA accessible appliances, roll-in shower, telephone volume control, ADA accessible door/doorway, fire alarm, visual telephone and other amenities to make the stay comfortable.
Not the right fit? Check out these other great South Shore (CA) hotels
You can walk to Gondola & Casinos, is Pet Friendly, Offers Deals and has a Private Beach

Address: 931 Park Avenue South Lake Tahoe, CA 96150

Forest Suites Resort at Heavenly Village offers hotel rooms & oversized suites that sleep 4-6 adults.

Address: One Lake Parkway South Lake Tahoe, CA 96150

Stardust Tahoe Rests in the Heart of Tahoe's Best Shopping and Entertainment

Address: 4061 Lake Tahoe Blvd South Lake Tahoe, CA 96150

The Americana Village Tahoe Is One Of The Best Cheap Tahoe Hotels

Address: 3845 Pioneer Trl South Lake Tahoe, CA 96150

Discounts, Deals and FREE Breakfast! On-site restaurant, pub & pool!

Address: 3600 Lake Tahoe Blvd. South Lake Tahoe, CA 96151