Lake Tahoe Shopping
Where To Shop in Lake Tahoe
Go Shopping in Lake Tahoe!
$nbsp;
The Shops at Heavenly Village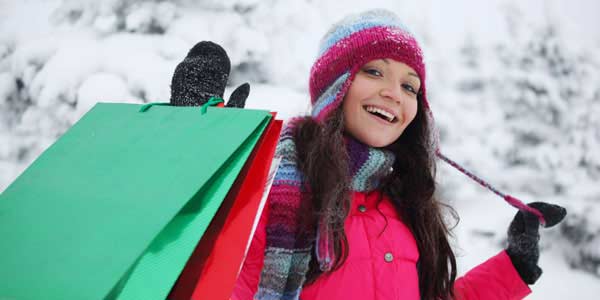 Lake Tahoe Shopping Plazas
Lake Tahoe shopping is convenient when you go to shopping plazas. With many stores located in a given area, you are able to maximize the amount of shopping you do. You won't be driving all over the place to get from one shopping store to another store.
The Shops at Heavenly Village: Have an upscale shopping excursion when you come to The Shops at Heavenly Village. You want to be up on the latest trends, and those are what you're going to find at this Lake Tahoe shopping plaza. Located at the base of the Heavenly Gondola, this magnificent collection of shops includes the Poe Rava Gem Company, an exotic jewelry store. Cover your home's walls in art that you purchase from Pacific Crest Gallery. Find eye-catching clothing at Apricot Lane Boutique.

The Boatworks Mall: Explore two stories of shops at this indoor mall. Conveniently situated on Lake Tahoe's north shore, The Boatworks Mall also boasts an observation deck from which you can enjoy the views and two waterfront restaurants for gaining your shopping energy. Guests really love that there is so much available free parking here. Bookworms flock to Bookshelf Book Store. Women descend upon Camila's for contemporary clothing. Those who are looking for accessories find them at Fine 'N Funky. Geared For Games offers puzzles, arts and crafts, and other toys.
The Boatworks Mall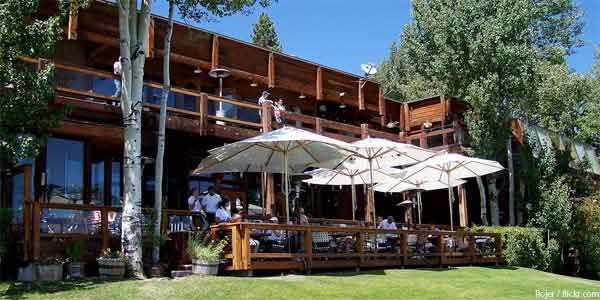 Popular Lake Tahoe Shopping
Lake Tahoe shopping is especially loved at these stores listed here. It's useful to know where to go shopping in Lake Tahoe when you want to drop some money on new goods.
Savvy of Lake Tahoe: Enter this fashionable boutique for high quality women's clothing. Located on Lake Tahoe's south shore, Savvy of Lake Tahoe can outfit you in the most stylish pieces. Once you've got your tops, bottoms and your shoes picked out, you can go to town on the accessories that can really make your outfit stand out. With prices that are just right and the sophisticated, refined clothing that will take your outfit from drab to fantastic, Savvy of Lake Tahoe is your go-to place for nice clothing.

Gaia-Licious Global Gifts: Feeling spiritually inclined? This store caters to the enlightened shopper who wishes to purchase yoga pants, unique jewelry, candles and books. Gaia-Licious Global Gifts is family owned and operated, and showcases plenty of local artist work that you can purchase. If you want to look the part while you're belly dancing, get some belly dancing skirts from this store that you can wear while you're cutting it up on the dance floor. If you want to get into a positive frame of mind, pick up inspirational music CDs from here.
Savvy of Lake Tahoe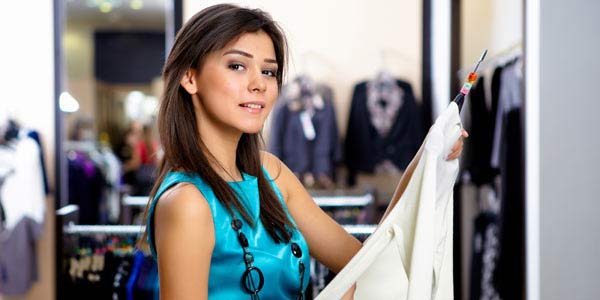 Lake Tahoe Shopping
Lake Tahoe shopping provides a change of pace from the snowboarding and skiing. The outdoor activities have their appeal in Lake Tahoe, but for some of us, the real fun comes when we're shopping in Lake Tahoe. Hit the stores for modern day hunting and gathering. The merchandise is plentiful and the quality is real good when you're shopping Lake Tahoe. You can find shopping plazas with an appealing selection of stores.
Lake Tahoe shopping is the ultimate boredom buster. Shopping South Lake Tahoe is an excellent way to find souvenirs to take home with you and give to friends and family. Shopping in Lake Tahoe gives you all kinds of merchandise to browse. You can find a Lake Tahoe t-shirt or sweater, as well as pretty jewelry and fascinating books at the shops here. Lake Tahoe shopping covers the essentials like your groceries to the fun extras like clothing, gifts and home decor that you can buy "just because."


View Map of Lake Tahoe Things To Do
The Shops at Heavenly Village in South Lake Tahoe Have Everything You Need

Address: 1001 Heavenly Village Way South Lake Tahoe, CA 96150

These diverse boutique stores will have you captivated and enjoying Truckee in no time!

Address: 10065 Donner Pass Road Truckee, CA 96161

The Village at Northstar Stores is the Area's Premier Shopping Location

Address: 5001 Northstar Drive Truckee Lake Tahoe, CA 96161

Cobblestone Center in Tahoe City

Address: 495 North Lake Blvd Tahoe City, CA 96145

With everything from a pet store to sports equipment stores, shopping here never disappoints.

Address: 1901 Chamonix Pl Squaw Valley, CA 96146

Go on a shopping spree here and you'll never get bored!

Address: 400 Squaw Creek Road Squaw Valley, CA 96146

Porter's has 3 locations throughout the Lake Tahoe area where you can pick up and drop off your rentals!

Address: 100 North Lake Blvd. Tahoe City, CA 96145
Lake Tahoe Shopping
Lake Tahoe shopping offers goods that everyone in the family can appreciate. Kids can go nuts at the toy store while moms get their fashion fix at clothing boutiques and dads pick up some outdoor gear from a specialty store. Shopping Lake Tahoe can work up a shopaholic's appetite, and luckily the shopping centers have places where you can eat food and drink beverages. Shopping in Lake Tahoe is good exercise and can warm you up for the snowboarding and skiing you're going to be doing later on. Shopaholics can dream, right?
After you've gotten your fill of Lake Tahoe shopping, it's time to continue the fun. Fun outdoor activities in Lake Tahoe keep your heart rate up and your fitness levels healthy. You'll get to enjoy the beautiful weather while trying an activity that is challenging, invigorating and fun. When you're ready to energize yourself with food, get your hands on some restaurant deals and promotions in Lake Tahoe. On the South Shore? Run through the list of South Lake Tahoe restaurants that are worth your time.