South Tahoe Rentals
South Lake Tahoe rentals feature hundreds of vacation cabins, homes and condos for almost every lifestyle and budget.
Check out these great South Lake Tahoe rentals for your next Tahoe vacation!
$nbsp;
Best Places to stay in South Tahoe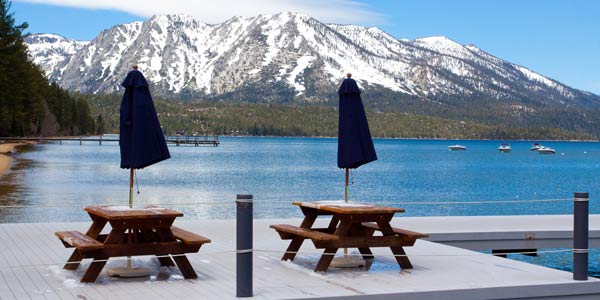 South Lake Tahoe Cabin Rentals
Winter is one of the best seasons to visit because the Lake Tahoe weather provides us with snowy ski slopes and beautiful mountain views. There are so many South Tahoe rentals to choose from, but Tahoe's Best can help you find the cabins in Lake Tahoe that are right for your next vacation!
Lake Tahoe Accommodations: These South Tahoe rentals can accommodate groups with many different needs, budgets and sizes. Whether you're traveling with the family or just looking for a cozy couples retreat, you can find the perfect cabin in Lake Tahoe for your needs. Many of these South Tahoe rentals come fully equipped with fireplaces, beautiful views, hot tubs and more and are located near ski resorts and other great Lake Tahoe attractions so you'll never run out of things to do. Many of these South Lake Tahoe rentals are even pet friendly so you can really make it a family vacation!
Camp Richardson Cabins: For the real feeling of a stress-free getaway to unwind and relax, these South Lake Tahoe rentals are free of all TVs and phones. You can enjoy the great outdoors that surrounds you during every season, whether you're there for boating on the Lake (that's right outside your window) during the summer or skiing the nearby slopes during the winter. These South Tahoe rentals provide you with a great escape!
Pyramid Peak Properties
Rentals with Tons of Amenities
Many South Tahoe rentals pull out all the stops to make their vacationers comfortable and happy, but some offer a lot more amenities than others.
Tahoe Key Resort Vacation Rentals: These beautiful South Lake Tahoe rentals come fully loaded with amenities both in your home or condo and all around you! Located in a private marina community, these South Tahoe rentals are near almost anything you want to get out and do while you're on vacation, from the nearby ski resorts to spending time on the lake. When you're not out enjoying all the best things to do in Lake Tahoe, you can stay on-site to enjoy an evening in the hot tub, strike up a tennis match or hang out on the boat dock. You can choose your rental based on all your vacation needs and accessorize your stay in the way that's best for you.
Michelsen's Vacation Rentals: These South Lake Tahoe rentals are great for enjoying a lake or mountain view. Enjoy your mornings and evenings on your patio overlooking your tranquil surroundings before (or after) you head out for a long and exciting day in Lake Tahoe. These vacation rentals in Tahoe provide you with the perfect location to feel like you're one with the great outdoors, but you'll still have all the benefits of a modern-day luxury home at your fingertips.
Buckingham Tahoe Luxury Properties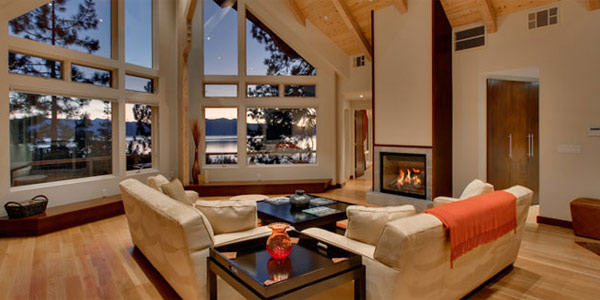 South Tahoe rentals are a great way to enjoy a few nights on any vacation in Lake Tahoe! Whether you're in the area for a relaxing weekend getaway or you're up for an exciting ski trip, these South Lake Tahoe rentals can put you close to everything you'll need on your vacation but still provide the best nights sleep so that you're relaxed and ready to go again tomorrow - whatever the day has in store for you!
Many of these South Lake Tahoe rentals are perfect for entertaining your family on vacation or enjoying a holiday in Lake Tahoe with friends. Whether you choose one of the cozy cabins in Lake Tahoe or you think that one of the modern condos is more appropriate for your vacation, you'll feel right at home!
There are tons of great things to do in the area, like skiing on the slopes or horseback riding on the trails, and many of the South Lake Tahoe rentals put you close to all the action but still give you all the luxury and privacy that you want (but can't get in a hotel.) No matter what your reason for vacation is, you'll never run out of things to do when you choose one of these South Tahoe rentals.
Be sure to check out all of our favorite Lake Tahoe vacation rentals to find the one that's right for you. Many of them often offer great Tahoe rental deals to make your vacation even better - snag a discounted rate or pick up some some sweet perks to make your romantic vacation all the more.