Tributary Whitewater River Rafting
Truckee / Donner
Location
10068 Hirschdale Rd.
Truckee
,
CA
Type

Guided Tours

Region

Truckee / Donner
Summary
Features: For more than 30 years, Tributary Whitewater Rafting Tours has been guiding California Whitewater Rafting adventures on over 12 rivers in California including down the splendor of the Truckee River and the exciting American River. Offering trips on more than 12 rivers ranging from half-day journeys to five-day extravaganzas, there is truly something for everyone.
Why We Go: Escape the confines and monotony of everyday living and experience breathtaking scenery, solitude, exhilaration, thrills, adrenaline pumping and heart pounding adventure! What have you done to compare flying down whitewater rapids with only the safety of a little raft to float you, experiencing the raw power of nature with the energizing beauty of Lake Tahoe surrounding you? Tributary Whitewater Tours wants you to experience just that whether it be down the American River or along the Truckee River in Lake Tahoe.
Options: Choosing the right river rafting trip for you is easy with the array of whitewater river rafting tours available from Tributary Whitewater Tours. Whether just you or if you're bringing the kids, they can even accommodate children under 7 yrs of age!
Special Deals: Tributary Water Tours Truckee offers several discounted rates based on the time of year AND a special, exclusive whitewater rafting coupon deal to TahoesBest.com readers!
Experienced Guides: This family-owned business has been guiding Lake Tahoe white water rafting for more than 30 years. Their experience and knowledge of the area is hard to beat.
Inside Knowledge: Tributary Whitewater Tours Lake Tahoe offers a special 5% discount when bookings are done over the Internet mentioning the phrase "Hot Deals" in the comments section. You can also print out and use this $5.00/$10.00 off Tributary Whitewater Tours Coupon.
They also offer fantastic day trips (and multi-day trips) down the nearby American River. If you're staying in Lake Tahoe and looking for spring & summer adventure but the Boca Run on the Truckee River is too mild (or closed to rafting due to annual snow melt and low river flows) then the American River is a perfect option and jsut a short drive from all points Lake Tahoe.
Do's and Don'ts:
Do Prepare Backpack Style: In Summer, it's suggested to wear a Swimsuit and fast drying shorts and/or shirts along with sneakers or sturdy sandals. Don't forget, it's a wild ride so if you wear glasses or bring a hat – strap them on, although helmets are provided. Leave your expensive camera in the car and bring a waterproof, disposable camera. In May – June and late September, replace the swimwear with a wet suit.
Do Choose an Appropriate Rapid Level: It is advisable for first-time whitewater rafters to choose the more timid Truckee River Rafting tours to ensure not going on something too intense for their liking.
Don't Drink Alcohol Before or During: Although beer and wine is provided by Tributary Whitewater Tours Lake Tahoe after rafting with dinner plans, alcohol consumption is strictly prohibited before or during rafting for obvious safety reasons.
Don't Bring Kids Who are Too Young: Some Truckee river rafting tours are available for children as young as the age of four, but more intense trips have escalating age restrictions. Make sure you check before booking.
Tributary Whitewater River Rafting Tours Lake Tahoe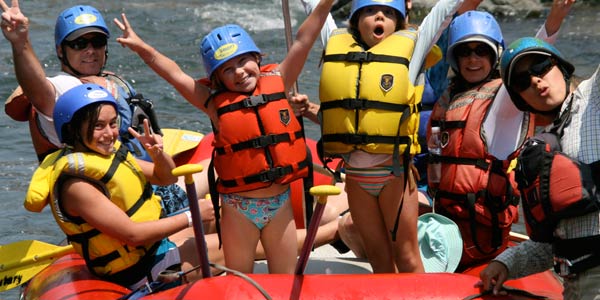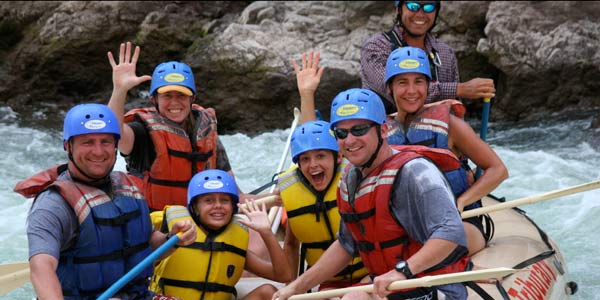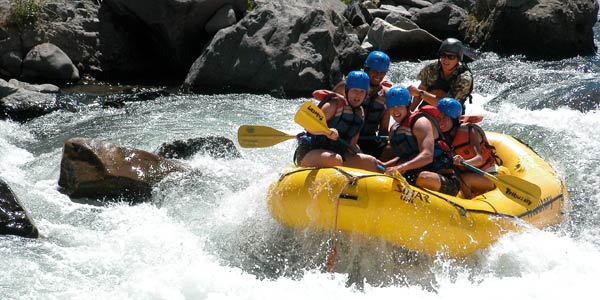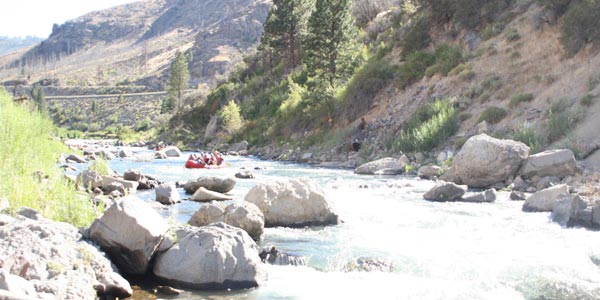 Tributary Whitewater River Rafting Tours Lake Tahoe Information
Info
Hours:
By Reservation
When to Go:
Summer
Age Restriction:
Ages four and up
Phone:
800.672.3846
Website:
https://whitewatertours.com/lake-tahoe-truckee-river-rafting
Quick Facts
Tributary Whitewater Rafting Tours offers California river rafting adventures on more than a dozen different rivers including the Truckee River in Truckee, Lake Tahoe and the famous American River just a short drive or day trip from Tahoe.
Truckee river rafting tours vary from five people per boat to eight people per boat on the "Boca Run".
Tributary Whitewater Tours Lake Tahoe feature rapids from class I-V.
Lake Tahoe white water rafting trips from Tributary Whitewater Tours range from half-day trips to five day adventures.
Address:
10068 Hirschdale Rd.
Truckee, CA 96161
View Map

Need a place to eat in Truckee / Donner
User Average Review
Overall:
Location:
Fun Factor:
Service:
Value:
Based on 0 reviews
Rating Distribution
0.0 out of 5 Stars
0.0% recommended it
Tributary Whitewater River Rafting Tours Lake Tahoe Reviews

There are currently no reviews!


Fun things to do in Truckee / Donner
Tributary Whitewater River Rafting Tours Lake Tahoe Hotel

Other hotels in Truckee / Donner.
*Some images shown above are not actual photos from the attraction, but category representations. Visit the web site for actual photos.
Need a place to stay? Check out these nearby hotels
Luxurious accomodations slope side in the new Village at Northstar™ and at Old Greenwood, Lake Tahoe's premier four season resort community.

Address: 4001 Northstar Drive Truckee, CA 96161

Clair Tappaan Lodge Lake Tahoe Inn Provides Affordable Communal Lodging.

Address: 19940 Donner Pass Road Norden, CA 95724

The Donner Lake Village Resort Offers the Best Donner Lake Tahoe Lodging

Address: 15695 Donner Pass Rd Truckee, CA 96161

The Hampton Inn and Suites Tahoe-Truckee Serves The Best Complimentary Breakfast

Address: 11951 State Highway 267 Truckee, CA 96161

The North Tahoe Lodge Has a Unique Mountaintop Location

Address: 14758 Skislope Way Truckee, CA 96161