KidZone Museum Truckee
Truckee / Donner
Location
11711 Donner Pass Road
Truckee
,
CA
Type

Museums & Historical Sites

Region

Truckee / Donner
Summary
Features: KidZone Museum Tahoe keeps children's brains active with its fun exhibits and play areas. Tahoe KidZone Museum offers so much for kids to do under one roof.

Why We Go: KidZone Summer Camps Tahoe entertains kids with plenty of simultaneously fun and educational programs.
The Playtime: Tahoe KidZone Museum is a place where kids can be kids. They can have fun the entire time they're here because KidZone Museum Tahoe offers such a huge array of activities.
The Learning: While enjoying the various areas and activities at KidZone Museum Tahoe, youngsters can enrich their minds at the same time.
The Counselors: Parents love that the staff at Tahoe KidZone Museum is energetic, warm, and patient.
Inside Knowledge: KidZone Museum Tahoe even has an area for very young children under 18 months of age. They can crawl and roll around in a safe play environment.

Do's and Don'ts:
Do Enjoy Free Transportation: KidZone Museum Truckee offers free bus transportation so every family can get to the museum easily.
Do Get Hands-On: Kids can take a free "messy art and science" class! They'll get interactive with various mediums of art and different science experiment materials.
Don't Forget To Rest: Cuddle up with your children in one of the many places to sit. Your kids can read a book with you while you sit together in a rocker.
Don't Hold Back: Kids can unleash their fantastic imaginations in the art creation center. Here, they can make wonderful creations that resemble absolutely anything they think up in their heads.
KidZone Museum Truckee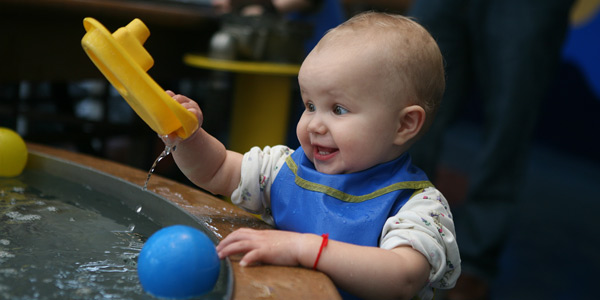 KidZone Museum Truckee Information
Info
Hours:
Tue.- Fri. 10am- 5pm, Sat.- Sun. 10am- 1:30pm
When to Go:
Summer
Age Restriction:
None
Phone:
530.587.5437
Website:
http://www.kidzonemuseum.org
Quick Facts
KidZone Museum Truckee has fascinating exhibits that teach kids all about the world around them.
KidZone Museum Tahoe features an outdoor play area where they can get up close to nature!

Let your kids expend their immense energy on an indoor jungle gym at the

KidZone Summer Camps Tahoe.
Address:
11711 Donner Pass Road
Truckee, CA 96161
View Map

Need a place to eat in Truckee / Donner
User Average Review
Overall:
Location:
Fun Factor:
Service:
Value:
Based on 0 reviews
Rating Distribution
0.0 out of 5 Stars
0.0% recommended it
KidZone Museum Truckee Reviews

There are currently no reviews!


Fun things to do in Truckee / Donner
KidZone Museum Truckee Hotel

Other hotels in Truckee / Donner.
*Some images shown above are not actual photos from the attraction, but category representations. Visit the web site for actual photos.
Need a place to stay? Check out these nearby hotels