Stella at Cedar House Sport Hotel
Truckee / Donner
Location
10918 Brockway Rd.
Truckee
,
CA
Cuisine

American

Hours

Weds, Thurs, Sun. 5:30pm- 9pm, Fri.- Sat. 5:30pm- 10pm

Price

$$$
Pricing Guide - Cost of one meal
$ - $10 and under $$ - $11-30 $$$ - $31-60 $$$$ - $60 and above
Summary
Features: Stella at Cedar House Hotel Truckee provides a fabulous fine dining experience under the supervision of executive chef Jacob Burton. A constantly changing menu boasts delicacies such as 48 hour short rib, Alaskan halibut, and homemade fresh bread. An extensive wine list and full bar complete this culinary experience fit for any Tahoe tourist looking for a top-notch meal.
Why We Dine: Sporting a quiet ambiance and upscale feel, Stella at Cedar House Hotel Truckee is the perfect ending to a tiring day on the slopes or on the lake. In addition to the delicious cuisine, service at this beautiful resort restaurant is excellent.
The Culinary Experience: The food at Stella Restaurant at Cedar House Tahoe does not merely satisfy or deliver murmurings of "not bad." Chef Jacob Burton is passionate about food and creating his own fantastic recipes that will leave patrons smiling in delight.
Peace and Calm: A serene view of the mountains and the trees perfectly complement the quiet atmosphere of Stella at Cedar House Hotel Truckee.
Value: Although Stella isn't by any means "cheap," their prices are an undeniable value proposition for the fine dining you receive in return.
Inside Knowledge: Endurance lunch boxes are available from Stella at Cedar House Hotel Truckee for days out on the slopes. The sandwiches inside are made from their fresh cooked bread.
We Recommend:
Wood-fired oven bread: Baked every day on-site, this complimentary bread with each meal surprises customers daily with just how good it is. Make sure to eat plenty when you're at Stella at Cedar House Truckee.
Seafood entrees: Because the menu changes monthly, it's hard to pinpoint just one favorite seafood item, but the halibut, sashimi, and scallops have all drawn rave reviews. For more daring eaters, a tasty frog soup has been offered from time to time.
Restaurant Amenities
Cooking Classes
Free Wi-Fi
Fresh Food
Full Bar
Open for Holiday Dining
Homemade Desserts
Organic Food
Wheelchair Access
Stella at Cedar House Sport Hotel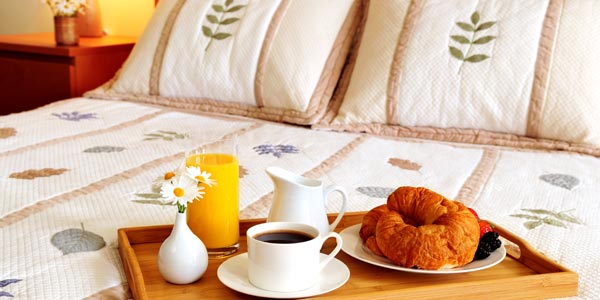 Stella at Cedar House Sport Hotel Information
Info
Location:
10918 Brockway Rd.
Truckee, CA 96161
View Map
Phone:
530.582.5655
Hours of Operation:
Weds, Thurs, Sun. 5:30pm- 9pm, Fri.- Sat. 5:30pm- 10pm
Quick Facts
Stella at Cedar House Sport Hotel is one of the most popular fine dining locations in not only Truckee but the entire Lake Tahoe region.
Executive chef Jacob Burton runs an innovative, free cooking podcast on the Stella at Cedar House Truckee website, designed to help aspiring chefs with not only recipes but their cooking skills.
Private cooking lessons are also available through the Stella Culinary.
Breakfast is available for hotel guests only.
Restaurant Website:
http://www.stellaculinary.com/
Restaurant Menu:
http://www.cedarhousesporthotel.com/downloads/StellaDinnerMenu.pdf

Fun things to do in Truckee / Donner
User Average Review
Overall:
Menu:
Ambience:
Location:
Service:
Based on 0 reviews
Rating Distribution
0.0% recommended it
Stella at Cedar House Sport Hotel Reviews

There are currently no reviews!


Not what you're looking for? Check out these nearby restaurants.
Restaurant Hotel

Other hotels in Truckee / Donner
*Some images shown above are not actual photos from the restaurant, but category representations. Visit the restaurant's web site for actual photos.
Need some nearby lodging? Check out these great Truckee / Donner hotels