IRIE Rafting Company
Truckee / Donner
Location
11253 Brockway Rd., Suite 103
Truckee
,
CA
Type

Guided Tours

Region

Truckee / Donner
Summary
Features: White water rafting is not just for experienced paddlers, it can be a thrilling experience for beginners and people of all ages, including children. IRIE Rafting Company Truckee provides safety instruction and a paddling lesson before each trip to ensure guests are confident before hitting the rapids. An experienced Truckee River Rafting guide rides along to help navigate the raft through rushing white waters, providing an enjoyable and safe trip.
Why We Go: Many people would agree that Raft IRIE Tahoe is one of the best rafting companies in the Lake Tahoe/Truckee area because of their fun and knowledgeable staff. IRIE Rafting Company Truckee offers a variety of fun white water rafting options, including half-day trips, full day and multi-day trips. Below are a couple of options one can choose from depending on their experience level.
Class III: Those who are new to rafting or have young children may want to take the Class III. One can choose to go for a half-day or full day and paddle through the Truckee River. Those on the half-day trips begin at 9am or 1:30pm. The length of this route is approximately eight miles and lasts three hours. The minimum age requirement for a Class III is 5-years-old. For the half-day trips, adults pay $69 and children younger than 14-years-old pay $59.
Class IV: This is a 10 hour adventure on the Middle fork of the American River. People will paddle through 18 miles of raging river waters, tunnels and rapids. The minimum age requirement is 12-years old. Adults pay $139. People can also choose the North fork of the American River, this is a shorter route but more scenic.
Class V: IRIE Rafting Company Truckee also offers a more challenging course. This is a two day excursion and only meant for the most experienced paddlers. Rafters will navigate through Klamath River, Ike's Falls and Nordheimer Run. The minimum age required is 18-years-old. The two day trip costs $375.
Inside Knowledge: Those who sign up onlinefor the Raft IRIE Tahoe newsletter will receive $5 off their reservation. IRIE Rafting Company Truckee also offers discounts for large groups celebrating special events such as bachelor, bachelorette or corporate company parties.
Do's and Don'ts:
Do Try a Day Trip: Full day trips are approximately 10 hours long. People can choose to ride the Carson River, North fork or Middle fork of the American River and Truckee River. Adult prices for these rafting trip range from $95 to $159 Monday - Friday, weekend prices are higher and vary by route. But IRIE Rafting Company Truckee does offer a special on Tuesdays, all rafting trips are only $99 for adults.
Do Go Prepared: Travel light. Do not bring along any valuables on the raft. Leave cell phones, cameras, keys and wallets locked inside the car. Those who are rafting during the hot summer months (May - September) should bring sunscreen, a hat or sunglasses. Those traveling overnight or for multiple days do need bring along extra items. For a full list of recommended items check their website.

Don't Wear Jeans: Truckee River Rafting does not recommend anyone to wear jeans while rafting because they become very heavy when wet. Also, they are hard to maneuver in while underwater and take a long time to dry. People should also avoid wearing cotton, which quickly absorbs and retains water. Wear clothing made of nylon, polyester, fleece or wool because they insulate heat and dry quickly.
Don't Be Intimidated: White water rafting can sound both fun and scary at the same time. For example, if one does a Google search on "white water rafting," the pictures may seem too intense to some. But White Water Rafting Tahoe provides a safe and fun atmosphere for everyone. Children as young as 5-years-old can come along for the ride. Everyone is fully equipped with a helmet and life vest. Experienced guides are there in the raft with you to address any concerns and provide a safe and memorable ride. Do no be intimidated by the pictures.
IRIE Rafting Company Lake Tahoe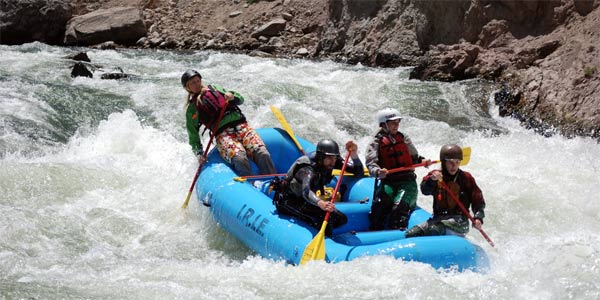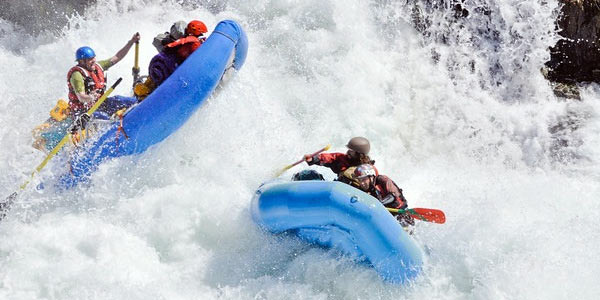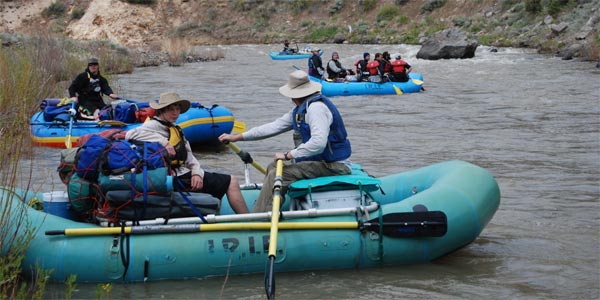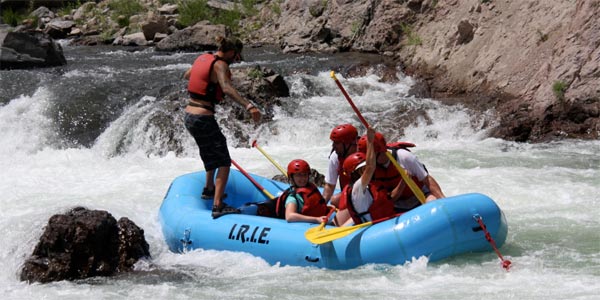 IRIE Rafting Company Lake Tahoe Information
Info
Hours:
Mon. - Sun. 9am to 6pm
When to Go:
Best to go during the Spring and Summer.
Age Restriction:
Age requirements vary by tour. Must be at least 5-years-old.
Phone:
530.582.4900
Website:
http://www.raftirie.com/
Quick Facts
IRIE Rafting Company Truckee offers full day and multi-day trips down Truckee River, Carson River and American River with an experienced rafting guide.
Trips with Raft IRIE Tahoe are separated into four different experience levels: two, three, four and five, with level two being the easiest and level five being the most challenging.
All reservations and day trips at Raft IRIE Tahoe include: a helmet, personal flotation device (PFD), paddles, splash tops, lunch, snacks and drinks.
IRIE stands for Isolated Rivers, Incredible Experiences.
Address:
11253 Brockway Rd., Suite 103
Truckee, CA 96161
View Map

Need a place to eat in Truckee / Donner
User Average Review
Overall:
Location:
Fun Factor:
Service:
Value:
Based on 0 reviews
Rating Distribution
0.0 out of 5 Stars
0.0% recommended it
IRIE Rafting Company Lake Tahoe Reviews

There are currently no reviews!


Fun things to do in Truckee / Donner
IRIE Rafting Company Lake Tahoe Hotel

Other hotels in Truckee / Donner.
*Some images shown above are not actual photos from the attraction, but category representations. Visit the web site for actual photos.
Need a place to stay? Check out these nearby hotels
Luxurious accomodations slope side in the new Village at Northstar™ and at Old Greenwood, Lake Tahoe's premier four season resort community.

Address: 4001 Northstar Drive Truckee, CA 96161

Clair Tappaan Lodge Lake Tahoe Inn Provides Affordable Communal Lodging.

Address: 19940 Donner Pass Road Norden, CA 95724

The Donner Lake Village Resort Offers the Best Donner Lake Tahoe Lodging

Address: 15695 Donner Pass Rd Truckee, CA 96161

The Hampton Inn and Suites Tahoe-Truckee Serves The Best Complimentary Breakfast

Address: 11951 State Highway 267 Truckee, CA 96161

The North Tahoe Lodge Has a Unique Mountaintop Location

Address: 14758 Skislope Way Truckee, CA 96161