Shopping in Truckee
Truckee / Donner
Location
10065 Donner Pass Road
Truckee
,
CA
Type

Shopping

Region

Truckee / Donner
Summary
You can bring home your favorite part of Lake Tahoe with you! When you go shopping in Truckee, you're sure to find the perfect gift or souvenir for your needs. From a piece of art to a bottle of wine, or even just an addition to your wardrobe, these Truckee shops will make it hard for you to leave empty handed!
No matter what you're looking for, there's no better place to find it than an enjoyable day, shopping in Truckee!
Variety of Stores: From fashion to fishing, there's Truckee, California shopping for every person with any need! Come here with a goal in mind or just a relaxing day of browsing through the interesting shops and you'll surely find something that strikes your fancy!
Beautiful Area: Of course you came to Lake Tahoe to see the beautiful scenery and atmosphere of the area, and the Truckee shops are located in a quaint town that doesn't sacrifice the natural beauty of the area for their businesses! Unlike what you'd get at a shopping mall, you'll still be exposed to your beautiful surroundings walking in and out of every store!
Home Furnishings: Truckee, CA shopping doesn't stop at clothes and gifts, but they've got plenty of shops with nice things for your home as well! You can take home a rustic piece of Lake Tahoe that reminds you of your vacation rental or the area itself!
When you're shopping in Truckee you're supporting many of the local artists in these shops who sell jewelry, art and many more hand made things you won't find just anywhere!
Do Spend a Day: Whether you came for a few things or just ready to browse, Truckee, California shopping has a lot of interesting things in one place. Stay a while and don't miss a thing!
Do Grab a Bite: Among the Truckee shops, there are also several coffee shops, restaurants and eateries to curb your appetite while you're in the area!
Don't Forget You Sunglasses: Unlike being in a mall, you're going in and out of the stores so you're going to need your shades on the sunny days, and coats on the chilly ones, as you're making your way through your Truckee, CA shopping trip.
Don't Spend All Your Money: After you get done with your Truckee, California shopping, you're probably going to want to spend the night. There are so many beautiful Hotels and Resorts in Truckee to choose from!
Shopping in Truckee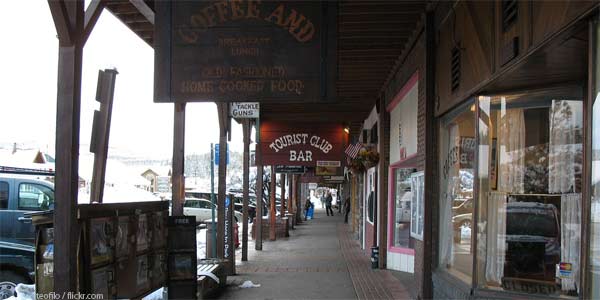 Shopping in Truckee Information
Info
Hours:
Hours Vary by Store
When to Go:
They're open all year round, so whenever you're in the area they'd be more than happy to see you!
Age Restriction:
No age restrictions.
Phone:
530.587.8808
Website:
http://www.truckee.com/shopping.php
Quick Facts
Shopping in Truckee is a fun and unique experience every single time.
Many of the Truckee shops have something different for every season and there's sure to be something for every customer!
Truckee, California shopping is fun for the whole family! While many of the shops are geared towards adults, there are plenty of children's stores and things to do in town for the whole family!
Address:
10065 Donner Pass Road
Truckee, CA 96161
View Map

Need a place to eat in Truckee / Donner
User Average Review
Overall:
Location:
Fun Factor:
Service:
Value:
Based on 0 reviews
Rating Distribution
0.0 out of 5 Stars
0.0% recommended it
Shopping in Truckee Reviews

There are currently no reviews!


Fun things to do in Truckee / Donner
Shopping in Truckee Hotel

Other hotels in Truckee / Donner.
*Some images shown above are not actual photos from the attraction, but category representations. Visit the web site for actual photos.
Need a place to stay? Check out these nearby hotels
Luxurious accomodations slope side in the new Village at Northstar™ and at Old Greenwood, Lake Tahoe's premier four season resort community.

Address: 4001 Northstar Drive Truckee, CA 96161

Clair Tappaan Lodge Lake Tahoe Inn Provides Affordable Communal Lodging.

Address: 19940 Donner Pass Road Norden, CA 95724

The Donner Lake Village Resort Offers the Best Donner Lake Tahoe Lodging

Address: 15695 Donner Pass Rd Truckee, CA 96161

The Hampton Inn and Suites Tahoe-Truckee Serves The Best Complimentary Breakfast

Address: 11951 State Highway 267 Truckee, CA 96161

The North Tahoe Lodge Has a Unique Mountaintop Location

Address: 14758 Skislope Way Truckee, CA 96161