Porter's Lake Tahoe Ski Rentals
North & West Shore (CA)
Location
100 North Lake Blvd.
Tahoe City
,
CA
Type

Shopping

Region

North & West Shore (CA)
Summary
Features: Porter's in Lake Tahoe is here to provide you with the best rental equipment for all the activities on your Tahoe vacation! Ski rentals, snowboard rentals, snowshoe and mountain bike rentals and sales, sports apparel, shoes, boots and outerwear. Rent equipment from one store location and return at another! There is nothing like skiing in Lake Tahoe and they make it easy!
Why We Go: Skiing and snowboarding are among the best things to do in Lake Tahoe! Porter's ski and snowboard rentals provide you with the most convenient way to get all the things you'll need for your winter vacation in Tahoe!
Long-time Local Business: Ever since the 1960 Winter Olympics came to Squaw Valley and they opened the first Porter's Lake Tahoe Store, they have been providing excellent customer service and rentals to Lake Tahoe travelers! They now have 3 locations throughout the area.
Knowledgeable Staff: The people at Porter's really know their trade - they live and breathe this stuff! Even if this is your first time on the slopes, they can help you find all the equipment that's right for you!
Convenient Rentals: Not only does Porter's Lake Tahoe Ski & Snowboard Rentals offer so many rentals at 3 different locations, but they allow you to rent from one location and return at any of the other locations - whatever's most convenient for you!
Inside Knowledge: In addition to the rentals that Porter's in Lake Tahoe provides customers with, they also offer repairs and services for the equipment that you own or buy there. From equipment repair and tune ups to boot fittings, Porter's can help you ski safe and comfortably!
Do's and Don'ts:
Do Come For The Whole Family: Porter's in Lake Tahoe offers adult and child snow ski and snowboard rentals! Whether you need just one thing or the works, they can hook you up with all the accessories to keep you warm and ensure a fun trip on the slopes!
Do Buy Your Gear Here: If you're planning on skiing all season, you might just want to think about buying some of your equipment instead of renting it every time. Porter's Lake Tahoe has snowboard and ski equipment and winter clothing for sale and can help you decide which brands and products are right for you!
Don't Rush Back: Porter's ski and snowboard rentals are available overnight so that you don't have to cut your time on the slopes short and rush back to get your equipment in before closing!
Don't Forget Your Summer Gear: There are tons of things to do in Tahoe during the summer as well, from water sports and fishing to hiking and biking gear. You can rent and buy everything you'll need for a summer vacation in Lake Tahoe here as well!
Porter's Lake Tahoe Ski and Snowboard Rentals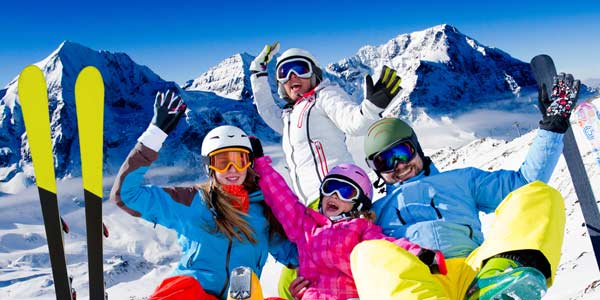 Porter's Lake Tahoe Ski and Snowboard Rentals Information
Info
Hours:
10am - 6pm
When to Go:
When you need to rent or buy ski and snowboarding equipment in Lake Tahoe!
Age Restriction:
Rentals for all ages
Phone:
866.967.6783
Website:
http://www.porterstahoe.com
Quick Facts
Porter's rentals Lake Tahoe provides adventurers with ski and snowboard equipment in the winter and all the gear you'll need for your summer activities in Lake Tahoe!
If you're a more permanent fixture in the area, you can also buy all the gear at Porter's Lake Tahoe that you'll need more than once.
Porter's in Lake Tahoe offers repairs, servicing and boot fittings for all the equipment that you already own!
Address:
100 North Lake Blvd.
Tahoe City, CA 96145
View Map

Need a place to eat in North & West Shore (CA)
User Average Review
Overall:
Location:
Fun Factor:
Service:
Value:
Based on 0 reviews
Rating Distribution
0.0 out of 5 Stars
0.0% recommended it
Porter's Lake Tahoe Ski and Snowboard Rentals Reviews

There are currently no reviews!


Fun things to do in North & West Shore (CA)
Porter's Lake Tahoe Ski and Snowboard Rentals Hotel

Other hotels in North & West Shore (CA).
*Some images shown above are not actual photos from the attraction, but category representations. Visit the web site for actual photos.
Need a place to stay? Check out these nearby hotels