Shopping in Squaw Valley
Squaw Valley
Location
1901 Chamonix Pl
Squaw Valley
,
CA
Type

Shopping

Region

Squaw Valley
Summary
Shopping in Squaw Valley Lake Tahoe is extremely convenient with a store for almost every single one of your needs right on site! Sports, fashion, jewelry, pet supplies and more are all available in these stores in addition to all the other great things going on at the Village at Squaw.
Shopping in Squaw Valley Lake Tahoe makes it easy to get everything you need for your vacation, as well as anything you'd want to take home with you!
Buying for Vacation: Squaw Valley Shopping makes it easy to buy all the sports equipment, gear and apparel that you're going to need on your winter vacation, or any other season you're in the area for. They don't stop at just meeting your active needs though, because they also have clothing and jewelry for everyone, a pet store and more!
So Many Souvenirs: The Village at Squaw shopping provides so many different souvenirs for you to take home with you to remember your trip or give as gifts to everyone who didn't come along. From knick knacks to fine art, there's a gift for everyone here!
Not Just Shopping: Once you're finished Shopping in Squaw Valley Lake Tahoe for everything you need, the Village has tons of dining and a beautiful spa to indulge in. Don't miss out on anything they have to offer!
Shopping in Squaw Valley Lake Tahoe isn't just for the people! Squaw Dogs is the only exclusively pet-related store in the area, and they even host camping trips and meet-ups throughout the year for you and your furry family members!
Do Stay Warm This Winter: The Village at Squaw shopping is the perfect place to find the equipment and apparel everyone will need for winter sports, as well as the things you'll be doing when you're not out on adventures.
Do Check The Schedule: While most of Squaw Valley Shopping is open daily, every store sets their own schedules, so check in advance before you plan on your favorite store being open!
Don't Forget a Souvenir: There are plenty of gifts perfect for everyone back home at the The Village at Squaw Valley shops, and there are even things that you can get with the Squaw Valley Logo on them to remember your trip, and stay nice and warm, forever!
Don't Neglect the Events Calendar: While there is a ton of Squaw Valley Shopping to be done, there are also so many events that take place in throughout the year! Check the events calendar in advance so that you don't miss out on any of the fun stuff while you're here!
Shopping in Squaw Valley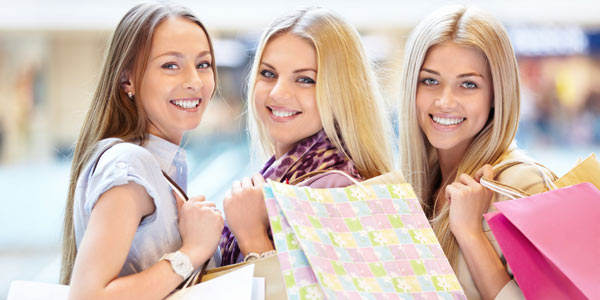 Shopping in Squaw Valley Information
Info
Hours:
Hours Vary by Store
When to Go:
Any time you want! Plan a whole day and hit every store or just come for what you need!
Age Restriction:
No age restrictions.
Phone:
800.403.0206
Website:
http://www.squaw.com/the-village/shopping
Quick Facts
Shopping in Squaw Valley Lake Tahoe provides guests with shopping for every need. From women's designer apparel to home goods and souvenirs, nobody will go home empty handed after a day here!
Squaw Valley Shopping even has their own line of clothing, so you can take home something practical as a souvenir with the Squaw Valley Logo on it and remember your trip every time you wear it!
The hours for shopping in Squaw Valley Lake Tahoe vary by store, but for the most part, many stores are open from around 10am until about 6pm every day.
Address:
1901 Chamonix Pl
Squaw Valley, CA 96146
View Map

Need a place to eat in Squaw Valley
User Average Review
Overall:
Location:
Fun Factor:
Service:
Value:
Based on 0 reviews
Rating Distribution
0.0 out of 5 Stars
0.0% recommended it
Shopping in Squaw Valley Reviews

There are currently no reviews!


Fun things to do in Squaw Valley
Shopping in Squaw Valley Hotel

Other hotels in Squaw Valley.
*Some images shown above are not actual photos from the attraction, but category representations. Visit the web site for actual photos.
Need a place to stay? Check out these nearby hotels
AAA Four-Diamond, full service, luxury resort at the base of Squaw Valley in North Lake Tahoe.

Address: 400 Squaw Creek Rd Olympic Valley, CA 96146

The Village at Palisades Tahoe offers guests several Specials, Packages & Deal options!

Address: 1750 Village East Rd Olympic Valley, CA 96146

The Palisades Valley Lodge Is The Most Accommodating Hotel In Squaw Valley

Address: 201 Squaw Peak Rd. Olympic Valley, CA 96146

The Painted Rock Lodge Squaw Valley Offers Beautiful Cabin-Style Accommodations

Address: 5048 River Road Olympic Valley, CA 96146

The Plumpjack Inn is the Best Boutique Resort in Olympic Valley

Address: 1920 Squaw Valley Rd Olympic Valley, CA 96146