Restaurants in South Lake Tahoe
Best South Lake Tahoe restaurants
Browse through these delicious South Lake restaurants
$nbsp;
Best Restaurants in South Lake Tahoe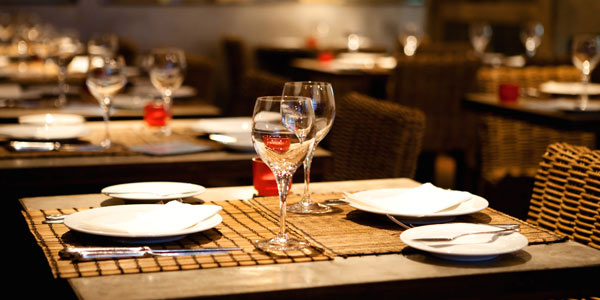 Eating On A Budget
Red Hut Café: While The Red Hut Café offers a sizable dinner menu, this local favorite specializes in making homemade inspired breakfast dishes. The original family friendly restaurant opened in South Lake Tahoe in 1959 and since than has grown to five locations, two which include the Soda Fountain & Ice Cream Parlor. The Red Hut Café uses a special recipe when whipping up their waffle batter. They offer a delectable assortment of waffle flavors including coconut, banana, pecan, walnut, strawberry and berry.
MENU: One of the best things about The Red Hut Cafe? Guests don't have to wake up early for breakfast. They serve breakfast all day at the Red Hut Café. Breakfast prices are cheap too. From waffles, pancakes, omelette's, French toast and oatmeal, all breakfast plates range from $1.99 to $10.99, making it one of the most affordable and cheap restaurants in South Lake Tahoe.
The Naked Sushi: Their colorful logo is a reflection of their menu. The Naked Sushi features dozens of specialty sushi including the sunburn roll, made with spicy tuna, avocado, cream cheese and then fried. Patrons can also enjoy a extensive list of fine wines, sake, beer and specialty cocktails.
MENU: They travel hundreds of miles to ensure their patrons have the freshest and highest quality seafood. And the Naked Sushi isn't biased, they know not everyone is a sushi lover. They offer an assortment of options on their menu to cater to more palates. Their menu features salads, soups, chicken, salmon and rice.
South Lake Tahoe Restaurants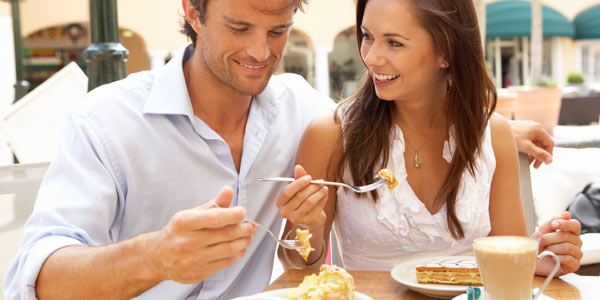 Fine Dining Options
Kalani's: Many would agree one of the best restaurants in South Lake Tahoe is Kalani's. Specializing in Pacific Rim cuisine, their dinner menu includes a wide assortment of dishes using the freshest meat, seafood and sushi. Kalani's also features tasty specialty cocktails and an extensive wine and sake list. Their atmosphere is sophisticated and romantic but friendly. Patrons can enjoy their meal in the dining area or sit and drink at the Puka Lounge.
MENU: One of the chef's signature appetizer dishes is the Pulehu baby back pork ribs, which is open fired and basted with a sesame garlic soy. Delectable dinner entrees include: steak and lobster tail, open fired New York steak loin, big island filet mignon and coconut Thai red curry chicken breasts. Save room for dessert because Kalani's also offers an assortment of sweet and chocolaty pastries, dessert wines, hot teas and Hawaiian coffee.
Cafe Fiore: The ultimate in fine dinning, Cafe Fiore offers guests an intimate candlelit dinner setting. Open only for dinner, seven days a week, Cafe Fiore is a fine dinning Italian restaurant unlike any other in South Lake Tahoe. Hosting only seven tables, patrons to this restaurant can enjoy a quiet and romantic evening with their significant other.
MENU: Their menu features a wide assortment of pasta, meat and seafood choices.
Restaurants in South Lake Tahoe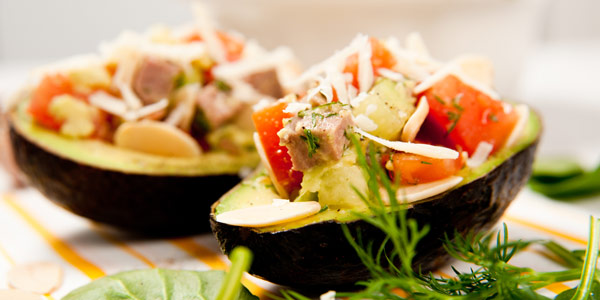 When it comes to dining, there is a multitude of tasty South Lake Tahoe restaurants one can choose. Some cater to seafood and steak lovers while others are family friendly and serve plenty of savory finger foods. No matter what flavor you're craving, South Lake Tahoe Restaurants offer dozens of fine dining and fast food joints. Below is a sample of the best restaurants in South Lake Tahoe. Bon appetit!

View Map of Lake Tahoe Restaurants
The Original Red Hut Cafe South Lake Tahoe Stays True to Tradition

Address: 2723 Lake Tahoe Blvd South Lake Tahoe, CA 96150

Edgewood Restaurant Tahoe Serves Fine American Cuisine.

Address: 100 Lake Pkwy Stateline, NV 89449

Driftwood Cafe South Lake Tahoe Is A Great Spot For Breakfast or Lunch

Address: 1001 Heavenly Village Way, Ste. 1A South Lake Tahoe, CA 96150

Sprouts Natural Foods Cafe South Lake Tahoe Fresh and Tasty

Address: 3123 Harrison Ave South Lake Tahoe, CA 96150

Friday's Station Lake Tahoe Is An Upscale Seafood And Steak Restaurant.

Address: 18 Hwy 50 Stateline, NV 89449

Zephyr Cove Lodge Restaurant in South Lake Tahoe has Classic American Food in a Friendly Lodge Atmosphere

Address: 760 Highway 50 Zephyr Cove, NV 89448

Mirabelle Tahoe Restaurant is a Fantastic South Shore French Eatery

Address: 290 Kingsbury Grade Stateline, NV 89449

Live Music and Mexican Food at Cabo Wabo Cantina Lake Tahoe

Address: Highway 50 at Stateline Avenue Stateline, NV 89449

Sushi Pier Tahoe Delivers All-You-Can-Eat Sushi

Address: 177 Lake Tahoe Blvd Stateline, NV 89449

Restaurants in Harrah's Tahoe Hotel Offer Variety, Quantity, Accessibility

Address: 15 Highway 50 Stateline, NV 89449

Pub Grub at Fox and Hound Bar and Grill Tahoe

Address: 237 Tramway Dr Stateline, NV 89449

Riva Grill On the Lake -- The Place To Go For Strong Drinks & Great Views!

Address: 900 Ski Run Blvd Suite #3 South Lake Tahoe, CA 96150
Good doesn't have to mean expensive and some of the best restaurants in South Lake Tahoe prove that. Cheap restaurants in South Lake Tahoe can be a good option for people with large dinner parties and those on a budget. While there is a variety of delectable dining places to choose from in South Lake Tahoe, we only have room to mention a few.