Thai Nakorn Truckee
Truckee / Donner
Location
10770 Donner Pass Rd
Truckee
,
CA
Cuisine

Asian

Hours

Mon.- Thurs. 11am- 9pm, Fri. 11am- 9:30pm, Sat. 4pm- 9:30pm

Price

$$
Pricing Guide - Cost of one meal
$ - $10 and under $$ - $11-30 $$$ - $31-60 $$$$ - $60 and above
Summary
Features: Thai Nakorn Truckee Restaurant boasts authentic Thai cuisine with an extensive menu suitable for the entire family. Over 100 menu items from curry to noodles to seafood are available in varying spicy levels at Thai Nakorn Restaurant in Truckee.
Why We Dine: Sometimes, all you want from a restaurant is quality food sans the sideline distractions and gimmicks. Thai Nakorn Lake Tahoe does exactly this, providing a full menu of authentic and innovative Thai entrees that tickle the taste buds.
Agreeable Ambiance: Thai Nakorn Restaurant in Truckee is a peaceful pause to your busy day in the great outdoors or noisy casino. Here, enjoy your delicious meal in some peace and quiet where your kids are also welcome.
Lunch Specials: For 8.95, patrons of Thai Nakorn Truckee Restaurant can enjoy one of fifteen different entrees that come with a daily appetizer, daily soup, and Thai salad.
Change of Pace: To be brutally honest, it's hard to find quality variety in not just Truckee but all of Lake Tahoe dining in general. Sometimes, the palate just demands something different than the usual burger or steakhouse. Enter Thai Nakorn Truckee Restaurant. On a cold snowy night, Thai Nakorn Lake Tahoe will warm your body with a hot and spicy soup.
Inside Knowledge: Come early because Thai Nakorn Restaurant in Truckee fills up during prime dining hours, and they don't take reservations.
We Recommend:
One of their Curry Dishes: Whether it's a Thai classic like Panang Curry or Yellow Curry or something more exotic like their Grilled Duck Curry or Avocado Curry, you can't go wrong. Thai Nakorn Restaurant Tahoe offers spicy levels from one pepper (Coward) to four (Native Thai).
Mango Sweet Rice: One of the most simple yet tastiest desserts you can find, Thai Nakorn Truckee Restaurant does this classic sticky rice dessert the right way.
Restaurant Amenities
Fresh Food
Homemade Desserts
Kid Friendly
Outdoor Seating
Outdoor Heating
Take-Out Available
Wheelchair Access
Thai Nakorn Truckee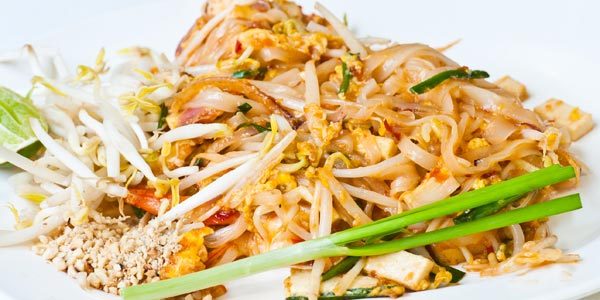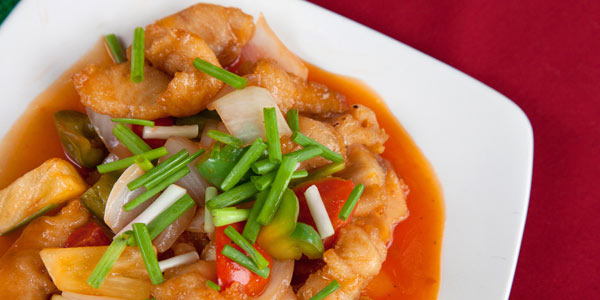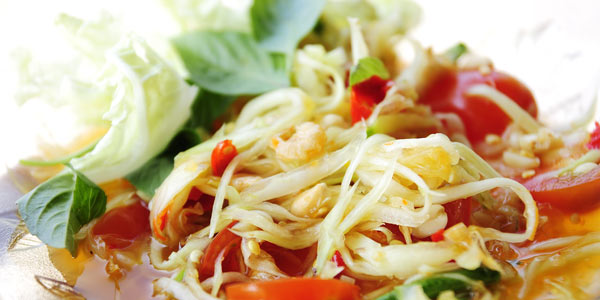 Thai Nakorn Truckee Information
Info
Location:
10770 Donner Pass Rd
Truckee, CA 96161
View Map
Phone:
530.550.0503
Hours of Operation:
Mon.- Thurs. 11am- 9pm, Fri. 11am- 9:30pm, Sat. 4pm- 9:30pm
Quick Facts
There are three Thai Nakorn restaurants in the Reno/Lake Tahoe area, with the Thai Nakorn Truckee Restaurant location being the original establishment.
For those who cannot afford to wait for sit-down service at Thai Nakorn Restaurant in Tahoe, a take-out option is available.
The Thai Nakorn Truckee Restaurant offers over 100 menu items.
Restaurant Website:
http://www.thainakorntruckee.com/
Restaurant Menu:
http://www.thainakorntruckee.com/uploads/2/5/9/6/2596680/thainakornmenu-lr.pdf

Fun things to do in Truckee / Donner
User Average Review
Overall:
Menu:
Ambience:
Location:
Service:
Based on 0 reviews
Rating Distribution
0.0% recommended it
Thai Nakorn Truckee Reviews

Not what you're looking for? Check out these nearby restaurants.
*Some images shown above are not actual photos from the restaurant, but category representations. Visit the restaurant's web site for actual photos.
Need some nearby lodging? Check out these great Truckee / Donner hotels
Luxurious accomodations slope side in the new Village at Northstar™ and at Old Greenwood, Lake Tahoe's premier four season resort community.

Address: 4001 Northstar Drive Truckee, CA 96161

40 Rooms & Suites w/Open Modern Feel, Green Architecture with the Best of Contemporary Design

Address: 10918 Brockway Road Truckee, CA 96161

Clair Tappaan Lodge Lake Tahoe Inn Provides Affordable Communal Lodging.

Address: 19940 Donner Pass Road Norden, CA 95724

The Donner Lake Village Resort Offers the Best Donner Lake Tahoe Lodging

Address: 15695 Donner Pass Rd Truckee, CA 96161

The Hampton Inn and Suites Tahoe-Truckee Serves The Best Complimentary Breakfast

Address: 11951 State Highway 267 Truckee, CA 96161