Pastime Club
Truckee / Donner
0
Location
10096 Donner Pass Rd
Truckee
,
CA
Type

Bars

Dress

Casual

Price
Pricing Guide - $ - Dive Bar $$ - Drinks $7-10 $$$ - Drinks $10-20 + cover $$$$ - Expensive drinks + cover
Summary
Features: Pastime Club Truckee offers a laid-back atmosphere that's perfectly suited for casual conversation over cheap drinks. Pastime Club Dive Bar Tahoe will help you pass your time when you want to hang out with the locals, play pool, or just listen to some live independent music.

Why We Go: Pastime Club Truckee will only have a gentle impact on your wallet. Come as you are in your casual clothing; this place is a dive bar that welcomes you in your scrubs. Pastime Club Tahoe Dive Bar gets lively when independent bands perform here too.
The Prices: The drinks that you can get at Pastime Club Dive Bar Tahoe will taste even more delicious because of how affordable they are.
The Atmosphere: Relaxed and casual, Pastime Club Tahoe Music Venue's atmosphere is ideal for enjoying conversations with your friends.
The Music: You can really get your dance on at Pastime Club Truckee. Whether the DJ is keeping spirits high with an exciting playlist or a live band is rocking the venue, Pastime Club Dive Bar Tahoe will have your head bopping and hips shimmying to the music in no time.
Inside Knowledge: If you've been taken over by serious pizza cravings, Pastime Club Truckee will kindly allow you to order pizza from the nearby pizza parlor and eat it inside Pastime Club Truckee. Wash those slices down with cold beers here.

Do's and Don'ts:
Do Hang Out At The Bar: You're in for some fun conversation with the friendly and chatty bartenders. This is a great place to experience the Lake Tahoe nightlife scene!

Do Play The Jukebox: Choose your playlist for the evening. You'll love being able to pick out songs you want to hear at Pastime Club Truckee.

Don't Forget To Bring Cash: You'll want to have paper money on hand to pay for your drinks. Your other option is to spend at least $25 in order to charge your bill to your card.

Don't Leave Without Playing The Games: Patrons really enjoy playing shuffleboard and pool with their friends when they come to Pastime Club Truckee.

Venue Amenities
Full Bar
Happy Hour
Live Entertainment
Pastime Club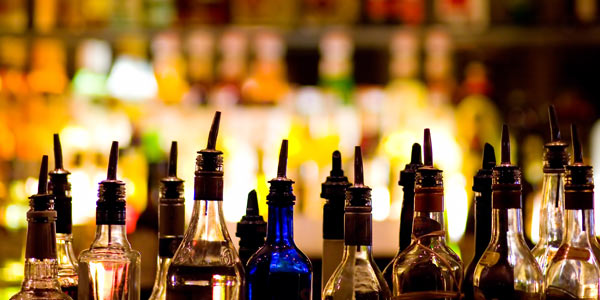 Pastime Club Information
Info
Location:
10096 Donner Pass Rd
Truckee, CA 96160
View Map
Phone:
530.582.9219
Hours of Operation:
Mon. 2pm- 12:30am, Tue.- Thu. 2pm- 2am, Fri.- Sun. 12pm- 2am
Quick Facts
Pastime Club Truckee is a great Lake Tahoe dive bar.
Pastime Club Dive Bar Tahoe is a fun place to come enjoy live music.
Pastime Club Tahoe Music Venue has several games here for your enjoyment.
Website: N/A

Hungry? Check out these Truckee / Donner restaurants.
User Average Review
Overall:
Music:
Ambience:
Crowd:
Price:
Based on 0 reviews
Rating Distribution
0.0% recommended it
Pastime Club Reviews

There are currently no reviews!


Fun things to do while you're in Truckee / Donner
*Some images shown above are not actual photos from the venue, but category representations. Visit the venue's web site for actual photos.
Need someplace nearby to stay? Check out these great Truckee / Donner hotels
Luxurious accomodations slope side in the new Village at Northstar™ and at Old Greenwood, Lake Tahoe's premier four season resort community.

Address: 4001 Northstar Drive Truckee, CA 96161

Clair Tappaan Lodge Lake Tahoe Inn Provides Affordable Communal Lodging.

Address: 19940 Donner Pass Road Norden, CA 95724

The Donner Lake Village Resort Offers the Best Donner Lake Tahoe Lodging

Address: 15695 Donner Pass Rd Truckee, CA 96161

The Hampton Inn and Suites Tahoe-Truckee Serves The Best Complimentary Breakfast

Address: 11951 State Highway 267 Truckee, CA 96161

The North Tahoe Lodge Has a Unique Mountaintop Location

Address: 14758 Skislope Way Truckee, CA 96161