Genoa Bar and Saloon
South Shore (NV)
$
Location
2282 Main St.
Genoa
,
NV
Type

Bars

Dress

Casual

Price
Pricing Guide - $ - Dive Bar $$ - Drinks $7-10 $$$ - Drinks $10-20 + cover $$$$ - Expensive drinks + cover
Summary
Features: Genoa Bar Tahoe brings a dose of history with their venue, having stood in the same location since the mid-1800s. Cheap drinks and a laid-back, "good old days" vibe attract both locals and tourists.
Why We Go: For those unimpressed with swanky new digs and expensive new prices, the Genoa Bar and Saloon in Genoa, NV sticks true to the old western saloon days of yore. To experience that blast to the past and not have to smoke your cigarette in a designated area, the Genoa Bar is where it's at.
Happy Hour: Although the prices at Genoa Bar and Saloon Lake Tahoe are already very fair, the happy hour prices allow patrons to save even more.
History Lesson: Besides the historical nature of the building and the borderline ghost town atmosphere of Genoa, the Genoa Bar Tahoe is a fascinating continuously operated western saloon that remains genuine to its roots. Legendary singers such as Johnny Cash, John Denver, and Willie Nelson have played here. Mark Twain reported from Genoa. Presidents Ulysses S. Grant and Teddy Roosevelt visited this popular dive.
Convenient Gambling: In case you forget that you're in Nevada and not California anymore, slots and video poker machines are available at Genoa Bar and Saloon Lake Tahoe for those that want to scratch that gambling itch.
Inside Knowledge: The Genoa Bar South Tahoe still employs a wood stove to warm up the cold nights in the wintertime.

Do's and Don'ts:
Do Try the Jukebox: Although slightly more modern than the rest of the building, playing some oldies really sets the mood at Genoa Bar Tahoe.
Do Get Some Fresh Air: Because smoking is allowed inside, and the ventilation is not quite up to modern standards, it can get very smokey. If that's not your cup of tea, feel free to enjoy the outdoor seating and the fresh, cold Nevada air.
Don't Try to Dance: The Genoa Bar and Saloon in Genoa, NV is not really geared towards the modern nightclub approach, and as such, any attempts of dancing should be reserved for the streets.
Don't Check Out the Relics: When we say that the Genoa Bar is a historical place, we're not kidding. The oldest continuously operating thirst parlour in Nevada has some true gems on the walls denoting the days of old.
Venue Amenities
Easy Parking
Full Bar
Happy Hour
Jukebox
Live Entertainment
Outdoor Seating
Private Parties
Small Atmosphere
Specialty Beers on Tap
Smoking Allowed
Wine Bar
Genoa Bar and Saloon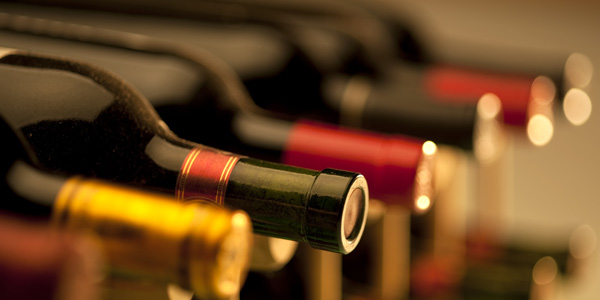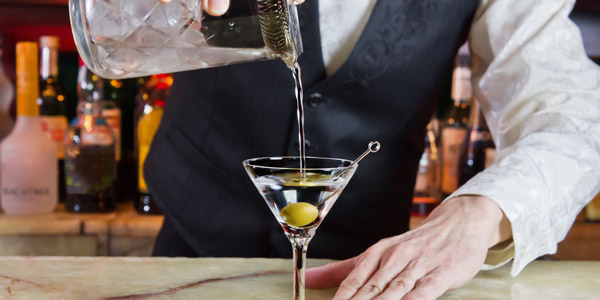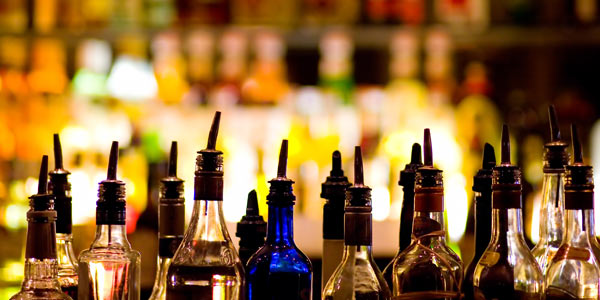 Genoa Bar and Saloon Information
Info
Location:
2282 Main St.
Genoa, NV 89411
View Map
Phone:
775.782.3870
Hours of Operation:
Vary; Call for Current Hours
Quick Facts
Genoa Bar and Saloon Lake Tahoe resides in a building from the old wild west, built in 1853.
Genoa Bar Tahoe has been used in the filming of numerous western movies.
Special events such as weddings and office parties are available for booking at Genoa Bar and Saloon Lake Tahoe.

The Genoa Bar and Saloon Lake Tahoe is a cash only establishment, so make sure to go to an ATM beforehand.

Hungry? Check out these South Shore (NV) restaurants.
User Average Review
Overall:
Music:
Ambience:
Crowd:
Price:
Based on 0 reviews
Rating Distribution
0.0% recommended it
Genoa Bar and Saloon Reviews

There are currently no reviews!


Fun things to do while you're in South Shore (NV)
*Some images shown above are not actual photos from the venue, but category representations. Visit the venue's web site for actual photos.
Need someplace nearby to stay? Check out these great South Shore (NV) hotels
The Luckiest Players Can Be Found At Lakeside Inn and Casino Lake Tahoe!

Address: 168 Highway 50 Stateline, NV 89449

Harrah's Lake Tahoe Resort and Casino Is the Best Family Friendly Casino Resort in Tahoe

Address: 15 Hwy 50 Stateline, NV 89449

Enjoy Newly Renovated Luxury Accommodations at Harveys Resort and Casino

Address: 18 Hwy 50 Stateline, NV 89449

Find Everything You Came to Tahoe for at the MontBleu Resort Casino and Spa

Address: 55 Hwy 50 Stateline, NV 89449

Ridge Pointe Tahoe Hotel has Condos with Excellent Views

Address: 455 Tramway Stateline, NV 89449