Blu Nightclub
South Shore (NV)
$$$
Location
55 Hwy 50
Stateline
,
NV
Type

Music Venues

Dress

Clubbing Attire

Price
Pricing Guide - $ - Dive Bar $$ - Drinks $7-10 $$$ - Drinks $10-20 + cover $$$$ - Expensive drinks + cover
Summary
Features: Blu Nightclub Tahoe provides a Vegas-esque clubbing scene for more affordable covers and alcohol prices. It also provides a convenient location for those wanting to combine skiing and clubbing in one day of exhausting fun.
Why We Go: When it comes down to it, there just are not too many nightclub dance venue options in Lake Tahoe. The Blu Nightclub South Lake Tahoe is a fun spot for not only patrons of the Montbleu Resort but for vacationers in nearby Lake Tahoe locations as well.
Drink Specials: On Monday nights, drinks are only one dollar after the cover charge, while Blu Nightclub Tahoe also runs "girls drink free Fridays."
Eye Candy Entertainment: Body painting and other adult entertainment sideshows keep things interesting and risque at Blu Nightclub at Montbleu Lake Tahoe.
Quality Music Acts: Top-notch bands and singers stop by the Blu Nightclub at Montbleu Lake Tahoe frequently, allowing the nightclub to double as dance floor and concert mosh pit.
Inside Knowledge: Make sure to try and work the system. Lesser cover chargers, VIP connections and other perks are available with the right connections at Blu Nightclub at Montbleu Resort.

Do's and Don'ts:
Do Go With Friends: With a good enough ratio of women to men, access and prices can swing in your favor at the Blu Nightclub South Lake Tahoe.
Do Find a Designated Driver: Either that or take a taxi, because the cheap prices on drinks will carefully render you unavailable to drive yourself.
Don't Take Off Your Shoes: The floor at Blu Nightclub Tahoe isn't pleasant to the bare foot. Just trust us on this one.
Don't Expect a Smoke-Free Environment: Smoking is permitted within the confines of the Blu Nightclub at Montbleu Lake Tahoe, so get used to a somewhat smoky room while you dance.
Venue Amenities
Bachelor/Bachelorette Parties
Bottle Service
Coat Check
Dance Floor
Easy Parking
Live Entertainment
Stage
Smoking Allowed
Wheelchair Access
Blu Nightclub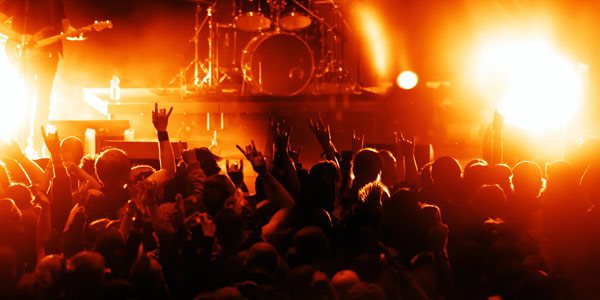 Blu Nightclub Information
Info
Location:
55 Hwy 50
Stateline, NV 89449
View Map
Phone:
775.586.2000
Hours of Operation:
Varying
Quick Facts
Located within the Montbleu Resort, Blu Nightclub Tahoe is open only for special events.
Blu Nightclub Tahoe advertises itself as "the only true live music nightclub scene" in Lake Tahoe.
Blu Nightclub at Montbleu Lake Tahoe hosts varying drink specials on weekdays as well as certain nights of free drinks for all girls in attendance.
Website: http://www.montbleuresort.com/entertainment.php?section=blu

Hungry? Check out these South Shore (NV) restaurants.
User Average Review
Overall:
Music:
Ambience:
Crowd:
Price:
Based on 0 reviews
Rating Distribution
0.0% recommended it
Blu Nightclub Reviews

There are currently no reviews!


Fun things to do while you're in South Shore (NV)
Venue Hotel
Other hotels in South Shore (NV).
*Some images shown above are not actual photos from the venue, but category representations. Visit the venue's web site for actual photos.
Need someplace nearby to stay? Check out these great South Shore (NV) hotels