Lake Tahoe Rentals
All the best vacation rentals in North Lake Tahoe and South Tahoe
$nbsp;
Pyramid Peak Properties
...Click here for more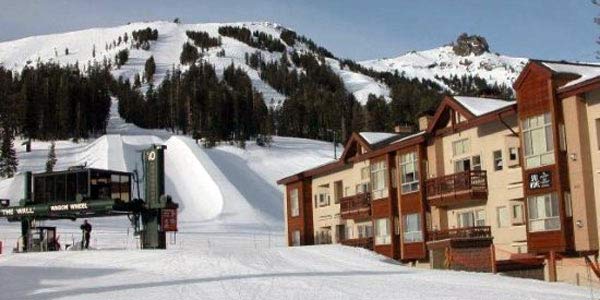 North Lake Tahoe Rentals
Staying in these North Lake Tahoe rentals ensures a quality vacation near all the best things to do in the area!
Agate Bay Realty Lake Tahoe: With over 50 different Lake Tahoe rentals available, from those looking for a great deal to those looking for top-of-the-line luxury accommodations, Agate Bay Realty can help you find the perfect place to stay on your Lake Tahoe vacation. Whether you bring the whole family (including your dog) or choose somewhere for a nice romantic getaway, these Lake Tahoe rentals can provide you with a luxury rental near all the things you'll want to do in Tahoe. They even provide long term rentals for those looking to make the most of every ski season!
Carnelian Bay Rentals: Fully furnished for the most comfortable vacation for you and your traveling companions, whether there's two of you or ten of you, they can set you up with the South Lake Tahoe rentals that are perfect for you. These rental properties come with a fireplace, fully-loaded kitchen and high-speed Internet access for all of your vacation needs, but they also have an on-site pool, tennis courts and two hot tubs perfect for mingling with other Lake Tahoe travelers or enjoying time with your own friends.
The Village at Northstar
...Click here for more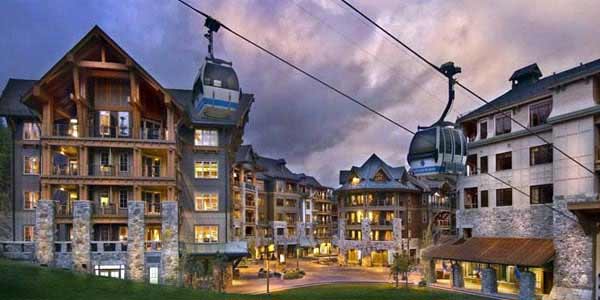 South Lake Tahoe Rentals
These South Tahoe rentals will help make your vacation perfect, no matter what the seasonal Tahoe weather conditions are like.
Lake Tahoe Vacation Resort Rentals: These South Lake Tahoe Rentals have tons of amenities on site, from the fitness center and game room to nearby access to one of the most popular ski resorts in the area, Heavenly Valley Ski Resort. Take a dip in their indoor heated pool or get a relaxing massage to wind down after a long day on the slopes, or spend your nights in the nearby casino! The possibilities are endless when you book your stay at this Tahoe vacation resort!
Pyramid Peak Properties: For luxury Kirkwood and South Lake Tahoe rentals, Pyramid Peak Properties has a lot to choose from, many of which are pet friendly and all of which are perfect for the whole family! South Tahoe is a great place to travel with the family because there are tons of things that kids love to do here, and these luxury rental homes, lodges and cabins provide your family with a comfortable rental that you'll enjoy for your entire stay! Don't cram everyone into a hotel room when you can all rest comfortably in these luxury rentals!
Agate Bay Realty Lake Tahoe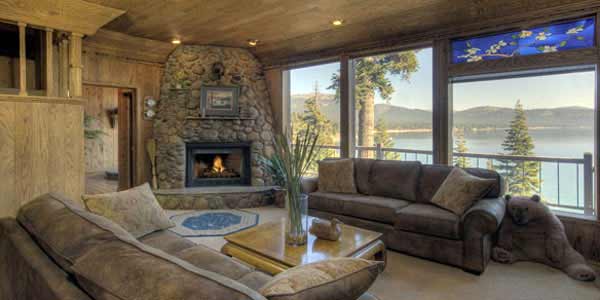 Booking one of our favorite Lake Tahoe rentals ensures the most comfortable stay on your next Tahoe vacation. These rentals often come fully equipped with all the best amenities and are located near many of the best things to do in Lake Tahoe, so you can stay as busy as you want on vacation or relax comfortably at your home away from home! Be sure to check out all of our current Lake Tahoe rentals deals so that you get the best price on your stay!
Guest Rating

Live Extravagantly at Tahoe Luxury Properties.

Featured Promo

Lake Tahoe Vacation SpecialsBook Now

Address:

P.O. Box 1904 Tahoe City, CA 96145

Areas Served: North and West Shore CA, Squaw Valley, North Shore NV, Truckee/Donner

Beautiful vacation rentals perfect for a weekend trip or a full season lease!

Address:

531 North Lake Blvd Tahoe City, CA 96145

Areas Served: North and West Shore CA, Squaw Valley

Finest selection of South Lake Tahoe vacation rental homes, cabins and condos!

Address:

599 Tahoe Keys Boulevard, Ste. B2 South Lake Tahoe, CA 96150

Areas Served: South Shore CA

Year-Round Luxury & Comfort at The Village at Northstar Lodging!

Address:

4001 Northstar Drive Truckee, CA 96161

Areas Served: Truckee/Donner, North and West Shore CA

Carnelian Bay Condo Rentals Provide Vacation Rentals for All Group Sizes and Budgets

Address:

5193 N. Lake Blvd Carnelian Bay, CA 96140

Areas Served: North and West Shore CA

Waters of Tahoe Vacation Rentals Offers Luxury Dog Friendly and Lakefront Homes.

Address:

PO Box 312 Tahoe Vista, CA 96148

Areas Served: North and West Shore CA

Vacation In Luxury & Comfort with Enjoy Tahoe Vacation Rentals.

Address:

475 N Lake Blvd Suite 202 Tahoe City, CA 96145

Areas Served: North and West Shore CA, Squaw Valley, Truckee/Donner

Check Out These Affordable Vacation Rentals from Accommodation Tahoe at Lake Village.

Address:

301 Hwy 50 Stateline, NV 89449

Areas Served: South Shore NV

Find Comfortable Luxury at Mourelatos Lakeshore Resort Rentals.

Address:

6834 North Lake Boulevard Tahoe Vista, CA 96148

Areas Served: North and West Shore CA

Address:

Areas Served: South Shore CA
Whether you're looking for a comfortable cabin to spend the weekend or you're looking for a fully loaded condo while you get some serious skiing in this season, Tahoe's Best can help you find Lake Tahoe rentals perfect for every vacation! There are tons of great things to do in Lake Tahoe every season, from water sports on the Lake, to endless hiking spots and biking trails and of course all of the winter activities you'll want to check out with the Lake Tahoe weather is right.
Be sure to check out all of our great vacation rentals before you book your next Lake Tahoe vacation! Many times, you can find great Lake Tahoe rentals deals that can make your trip even better! That way you'll have a little extra cash to spend on all of your other Lake Tahoe rentals, from boat rentals to bike rentals, and everything in between!