Incline Village Hotels and Resorts
Sweet Accommodations in Incline Village
Check Out These Noteworthy Places To Stay in Incline Village
$nbsp;
Live It Up In Luxury at The Hyatt Regency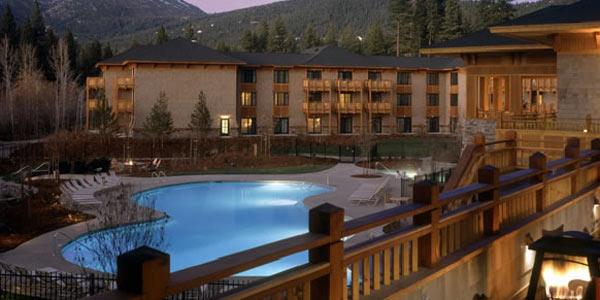 Luxury Incline Village Accommodations
Incline Village hotels and resorts put you into the lap of luxury, where you deserve to be cozily seated.
The Hyatt Regency: Hitch a ride on one of the private boats available for hotel guest use. Lay out and enjoy maximum privacy on the private beach here at The Hyatt Regency. Among hotels near Crystal Bay Lake Tahoe, this one has luxury in abundance: a 24 hour casino, outdoor hangout spots with fire pits, and water sports galore for your enjoyment. Staying on top of your latest business projects is also made easy with the services available at the 24 hour business center.
Hyatt High Sierra Lodge: If having serious space strikes your fancy, enjoy the luxury at Hyatt High Sierra Lodge. You get to stay in a two bedroom condo that gives you luxury in the form of a full kitchen and your own crackling, cozy fireplace. Settle in with a glass of bubbly deliciousness and a great read in your Whirlpool jacuzzi tub. Guests love the master bathroom for this feature! Peer at the stars from your private balcony too. When you get grumpy from feeling too hungry, turn that frown upside down at the Lone Eagle Grille here.
Cal Neva Casino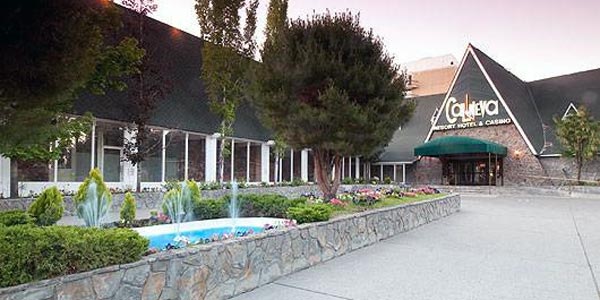 Cheap Incline Village Accommodations
Hotels near Crystal Bay Lake Tahoedon't need to cost you your first born child or your soul. In fact, you can score yourself deals (and save yourself a pretty penny) at a few North Lake Tahoe hotels and resorts.
Cal Neva Lodge and Casino: "Neva" pay more than you need to at Cal Neva Lodge and Casino. That doesn't mean you're going to get jipped on the amenities. On the contrary, you can expect to receive spectacular views of the natural world from your window. Every room has a view. Take a dip in the hydrotherapy tub for your new favorite spa treatment. Learn about the famous peeps who roamed these halls once upon a time too: Dean Martin, Sammy Davis Jr., Marilyn Monroe, and more have called this place their home while in Lake Tahoe.
Parkside Inn at Incline: For the cutest forest setting, stay at Parkside Inn. Nestle yourself in amidst the trees and savor the tranquility that is yours for your stay. Should you fancy a swim around a pool, make a visit to the indoor pool which you can also think of as the land of laps. If you're not doing laps at a high enough intensity to warm you up sufficiently, step into the hot tub for quicker results - or try the sauna! Sleep like a wee infant upon memory foam mattresses.
Park Yourself at Parkside Inn at Incline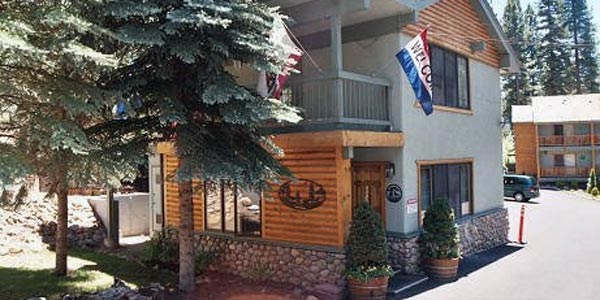 Incline Village Hotels and Resorts
North Lake Tahoe hotels and resorts make skiing and snowboarding a simple task with amazing locations close to the outdoor sports. Hotels near Crystal Bay Lake Tahoe provide views that are worthy of a postcard picture. Did you just step into a travel magazine? Pinch yourself to check - it can really feel like you may have just wandered into the pictures on magazine pages.
Incline Village hotels and resorts offer services and amenities to keep little Johnny as well as Grandpa and Grandma Joe in happy spirits. If you're bringing along your little ones on this trip, you can give them memorable experiences at the hotels' kids day camps. The grown ups will appreciate the gambling activities on the grounds of Incline Village casino resorts. Cha-ching! It's possible - with a little luck on your side - to win enough money to cover the cost of your Tahoe trip. But should you bet on it? Now that's up to you.
Incline Village Hotels and Resorts
Hotels near Crystal Bay Lake Tahoe appeal to both rich folks and those with tighter budgets. The hotel types are a melting pot of price ranges, amenities, and services offered. North Lake Tahoe hotels and resorts in the luxury category have things like private boats, private beaches and 24 hour business centers. You get to work hard and play hard at Incline Village hotels and resorts.

The Hyatt Regency is one of the Incline Village casino resorts that stays open around the clock. This 24 hour establishment meets the needs of money lovers who want to try their luck at all hours. Have yourself the Vegas experience while in the Tahoe area at these fun places. Sometimes after a big day on the slopes, all you want to do is spend your dollar bills. Go for it, and celebrate all the fun you had during the day!