Incline Village Hotel Deals
Where To Score Sweet Hotel Deals in Incline Village
Save Yourself A Bundle With Incline Village Hotel Deals
$nbsp;
Spa at The Hyatt Regency
...Click here for more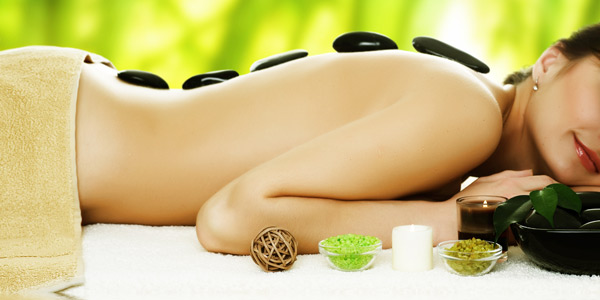 Incline Village Hotel Deals & Spa Getaways
Hotel specials at Incline Village put your relaxation first. Put aside your cell phone, laptop and other electronic devices. You won't need them for a few hours while you're getting luxury spa treatments. Instead, all your focus will be on the blissful experiences during skin treatments and relaxation massages.
Hyatt Regency Lake Tahoe Resort: When you want to find your balance and bliss out for a bit, the Stillwater Spa Package can take you to where you want to go. Leave your cell phone and your laptop elsewhere during your trip to the spa, because it's your time to focus on uninterrupted relaxation. Maybe you'll want to try a massage for your sore-from-snowboarding muscles. Perhaps you'll want a facial treatment to keep your skin beautifully glowing. Take your pick from the extensive spa menu!
Cal Neva Lodge and Casino: Expect relaxation and more relaxation with the spa package from Cal Neva Lodge and Casino. You get a discounted room that will leave your wallet more full than it'd be at a pricier joint. Also, you'll be pampered with a discounted spa treatment. This is the fun part of your stay. Your spa treatment begins with a personal consultation, continues with sessions in the sauna, jacuzzi and steam room and your actual treatment.
Health Spa at the Hyatt High Sierra Lodge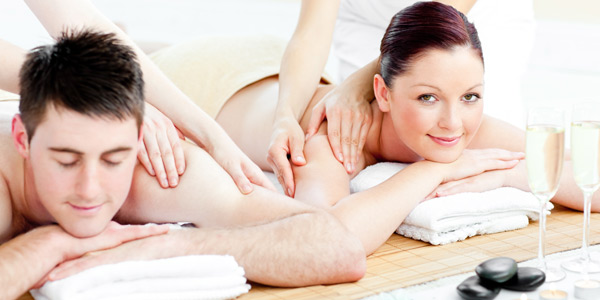 Save Money and Stay At These Places
Hotel specials at Incline Village ensure that you truly feel what you pay is worth it. The best Incline Village hotel specials surprise you with bonuses that make you feel even more comfortable during your stay.
Hyatt High Sierra Lodge: Crowded beaches? What are those? You'll ponder this question as you lay out on the private beaches at Hyatt High Sierra Lodge. Incline Village vacation packages get you different perks and you can check throughout the year to see which ones this hotel is offering when you want to go. Keep your clothes clean with the laundry facilities here, plunge into the outdoor pool for your own cleanse and more.
Parkside Inn at Incline: The bed and breakfast experience is yours to have at Parkside Inn. Head into the cozy lounge area each morning to pick up your complimentary continental breakfast and chow down by the fireplace. Get wired anytime you like with in-room coffee service. You won't be freezing because there is an indoor spa as well as sauna for your enjoyment. The nice thing is that you can easily get to the casino at the Hyatt, which is only 3 blocks away.
Parkside Inn at Incline
...Click here for more
Incline Village Hotel Deals
Hotel specials at Incline Village make you feel like it's a holiday during which you're receiving pretty amazing gifts. Incline Village vacation packages give you the special treatment throughout your stay. You don't have to be a gazillionaire in order to enjoy these Incline Village hotel deals either. The appealing thing about hotel specials at Incline Village is that they are designed to give you so much value for the money that do you shell out.
Incline Village hotel deals can give you the ultimate spa experience. If you'd like to feel blissful, a massage or a facial treatment will be just what the doctor ordered. Treat yourself to a hotel spa package that gives you both accommodations as well as credit for spa services. Depending on the hotel, you can also get other perks as part of the package. You might get free breakfast every morning too or a dining credit for the hotel's on-site restaurant.

Hotel specials at Incline Village put your bliss first. With a spa package from an Incline Village hotel, you can check out from all the hustle and bustle of everyday living and check in to an entirely tranquil and soothing environment. You can take a break from using all the technological gadgets that you normally have on you constantly. The spa menus offer massages, facials and body treatments. Hyatt Regency Lake Tahoe Resort creates wellness experiences with its Stillwater Spa Package.

When you're looking for Lake Tahoe hotels and resorts at which to stay, this list can direct you to the best Incline Village hotel specials. Once you've got your accommodations figured out, you can plan out the really fun stuff. Skiing in Lake Tahoe is a must-do activity that you'll want to have squarely at the top of your itinerary. Do all the tourist-y things and visit the sightseeing attractions in Lake Tahoe.