Sam's Place
South Shore (NV)
$$
Location
611 Hwy 50
Zephyr Cove
,
NV
Type

Bars

Dress

Casual

Price
Pricing Guide - $ - Dive Bar $$ - Drinks $7-10 $$$ - Drinks $10-20 + cover $$$$ - Expensive drinks + cover
Summary
Features: Sam's Place Zephyr Cove Bar combines a fun atmosphere with cheap prices and delicious bar food to provide a perfect late night option for both locals and tourists. They are also one of the very few places in Lake Tahoe that serve 22 ounce beers.
Why We Go: Sam's Place Zephyr Cove Bar is a down-to-earth spot that promises a good time for all. With a vibrant mix of locals and tourists, Sam's is bursting with personality and everything positive about the dive bar experience.
Variety: Both on the dinner menu and at the bar, Sam's Place Dive Bar Lake Tahoe offers enough choices that even a regular patron wouldn't get bored with their meal and drink.
Fun-loving Atmosphere: With the number of locals and tourists who always come to Sam's Place Tahoe when they visit the area, you're guaranteed to meet some interesting people and have a fun time that will last much longer than your dinner entree.
The Backyard: During the summertime, Sam's Place Zephyr Cove Bar has a backyard area that features a second bar and a place to hang out as if you were in your friend's backyard.
Inside Knowledge: Sam's Place Zephyr Cove Bar is only about five miles away from the casinos and offers cheaper prices on both drinks and food.

Do's and Don'ts:
Do Share a Pizza: Sam's Place Pizza Zephyr Cove is probably your best bet in a large group. The toppings and size of the pizza are over the top, and pairs perfectly with beer.
Do Go During Happy Hour: Although the prices are always pretty fair at Sam's Place Pizza Zephyr Cove, happy hour definitely offers the best combination of a not-too-crowded bar and superb prices.
Don't Bring Your Kids at Night: The dive bar setting at Sam's Place Zephyr Cove Bar isn't the most suitable for kids at night. Bring them to lunch during the day and then keep them at home at night.
Don't Come Dressed too Fancy: Sam's doesn't masquerade as a fancy pants place, and if you come over-dressed, you will stick out like a sore thumb and may even give off the wrong impression.
Venue Amenities
Accepts Reservations
Bar Food
Easy Parking
Fireplace
Full Bar
Happy Hour
Jukebox
Live Entertainment
Outdoor Seating
Smoking Area
Wheelchair Access
Specialty Beers on Tap
Sam's Place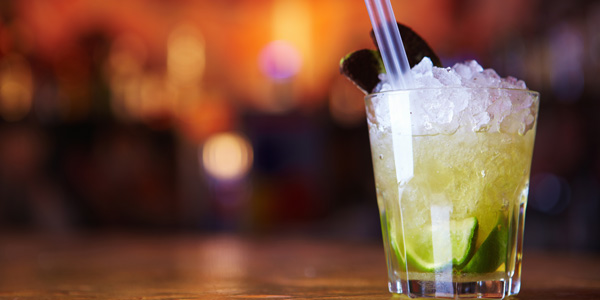 Sam's Place Information
Info
Location:
611 Hwy 50
Zephyr Cove, NV 89448
View Map
Phone:
(775) 588-2844
Hours of Operation:
Thurs.- Tues. 11am- 2am, Weds. 11am- 4am
Quick Facts
Sam's Place Zephyr Cove Bar offers cheap drinks, delicious pizza, and a full bar food menu.
Sam's Place Tahoe is open late night, at least until 2am everyday if not later.
Sam's Place Tahoe features a garden, fireplace, and outdoor seating during the day.
Sam's Place Tahoe is one of the few bars to offer 22 ounce beers.
Website: http://www.samsplacetahoe.com/

Hungry? Check out these South Shore (NV) restaurants.
User Average Review
Overall:
Music:
Ambience:
Crowd:
Price:
Based on 0 reviews
Rating Distribution
0.0% recommended it
Sam's Place Reviews

There are currently no reviews!


Fun things to do while you're in South Shore (NV)
*Some images shown above are not actual photos from the venue, but category representations. Visit the venue's web site for actual photos.
Need someplace nearby to stay? Check out these great South Shore (NV) hotels
The Luckiest Players Can Be Found At Lakeside Inn and Casino Lake Tahoe!

Address: 168 Highway 50 Stateline, NV 89449

Harrah's Lake Tahoe Resort and Casino Is the Best Family Friendly Casino Resort in Tahoe

Address: 15 Hwy 50 Stateline, NV 89449

Enjoy Newly Renovated Luxury Accommodations at Harveys Resort and Casino

Address: 18 Hwy 50 Stateline, NV 89449

Find Everything You Came to Tahoe for at the MontBleu Resort Casino and Spa

Address: 55 Hwy 50 Stateline, NV 89449

Ridge Pointe Tahoe Hotel has Condos with Excellent Views

Address: 455 Tramway Stateline, NV 89449