Zephyr Cove Stables
South Shore (NV)
Location
US Highway 50
Zephyr Cove
,
NV
Type

Horseback Riding

Region

South Shore (NV)
Summary
Features: Zephyr Cove Stables makes your horseback riding dreams come true. You want to see Lake Tahoe from atop a gallant steed, and you can do that when you make it out for some horseback riding in Zephyr Cove.
The guided horseback trail rides keep your mind stimulated both from all the eye candy of nature around you as well as the interesting stories told by the tour guides.

Why We Go: Zephyr Cove Stables is fun because you get to interact with a large, regal-looking animal as well as gallivant about in nature. Horseback riding in Zephyr Cove gets you out of your hotel room and into the sun, where you'll enjoy great views and a memorable time with fellow horseback riders.
The Horses: Gentle and easy to interact with, the horses at Zephyr Cove Stables don't bite. You and your new horse friend will explore nature as you and a group follow the tour guide through scenic areas.
The Outdoors: Guests really love the views that they're able to see when they go on the hour-long horseback rides with Zephyr Cove Stables. See for yourself when you try horseback riding in Zephyr Cove.
The Tour Guides: You can ask the tour guides to take pictures for you and your loved ones when you reach the top of the ridge. The people who work here are wonderfully patient and make the whole experience go smoothly.

Inside Knowledge: Zephyr Cove Stables is a fun way to spend quality time bonding with your family. The kids will love getting to be around the animals as well as actually riding the horses.

Do's and Don'ts:
Do Savor The Experience: This may just be one of the more marvelous ways to spend an hour of your lifetime. Horseback riding South Lake Tahoe lets you come into contact with nature in a novel way.
Do Soak Up The Stories: The tour guides can tell a good tale, and they'll keep your ears perked to follow their every entertaining word.
Don't Feel Impatient: Horseback riding South Lake Tahoe can feel much more slower paced than you're used to, but give it a try. You might find yourself relaxing into the new rhythm of the day as you enjoy this leisurely pastime.
Don't Leave Your Camera Behind: With such beautiful scenery set to unfold before your eyes, you're going to want your camera at your side so that you can get photographs of the natural wonders.
Zephyr Cove Stables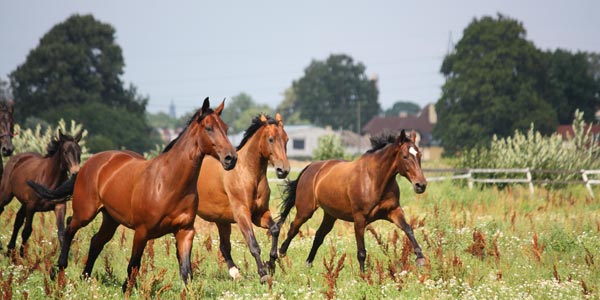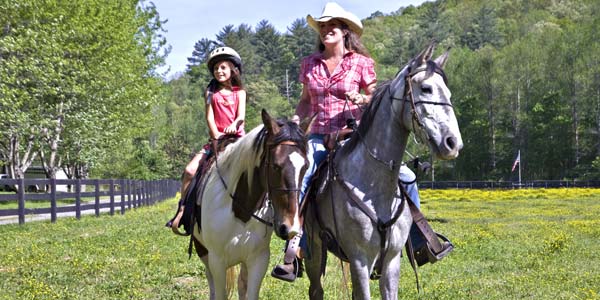 Zephyr Cove Stables Information
Info
Hours:
Call For Details
When to Go:
Summer
Age Restriction:
Call For Details
Phone:
775.588.5664
Website:
N/A
Quick Facts
Zephyr Cove Stables offers horseback rides with cowboy guides.
For horseback riding in Zephyr Cove, these stables provide customer oriented, easy and fun trail rides.
The guided horseback trail rides available through Zephyr Cove Stables take you to see amazing views.
Address:
US Highway 50
Zephyr Cove, NV 89413
View Map

Need a place to eat in South Shore (NV)
User Average Review
Overall:
Location:
Fun Factor:
Service:
Value:
Based on 0 reviews
Rating Distribution
0.0 out of 5 Stars
0.0% recommended it
Zephyr Cove Stables Reviews

There are currently no reviews!


Fun things to do in South Shore (NV)
Zephyr Cove Stables Hotel

Other hotels in South Shore (NV).
*Some images shown above are not actual photos from the attraction, but category representations. Visit the web site for actual photos.
Need a place to stay? Check out these nearby hotels
The Luckiest Players Can Be Found At Lakeside Inn and Casino Lake Tahoe!

Address: 168 Highway 50 Stateline, NV 89449

Harrah's Lake Tahoe Resort and Casino Is the Best Family Friendly Casino Resort in Tahoe

Address: 15 Hwy 50 Stateline, NV 89449

Enjoy Newly Renovated Luxury Accommodations at Harveys Resort and Casino

Address: 18 Hwy 50 Stateline, NV 89449

Find Everything You Came to Tahoe for at the MontBleu Resort Casino and Spa

Address: 55 Hwy 50 Stateline, NV 89449

Ridge Pointe Tahoe Hotel has Condos with Excellent Views

Address: 455 Tramway Stateline, NV 89449