Ridge Pointe Tahoe
South Shore (NV)
Location
455 Tramway
Stateline
,
NV
Hotel Type

Resorts

Offers Promos

No

Pets Allowed

No
2. Find your check in date below.
3. Rate shown is average rate for 2 nights.
* Room Rates shown above reflect the average nightly rate for a 2 night stay with the calendar date as the check-in date, our visitors should verify actual rates, promotions and deals directly with the hotel as we make no guarantees regarding rates, but only provide them as a convenience.

Quick Facts
Check-In 4pm
Check-Out 10am
High-Speed Internet
Parking Available
On-Site Bar
On-Site Restaurant
Attractions Nearby
Restaurants Nearby
Weddings
300 Rooms
6 Floors
Ridge Pointe Tahoe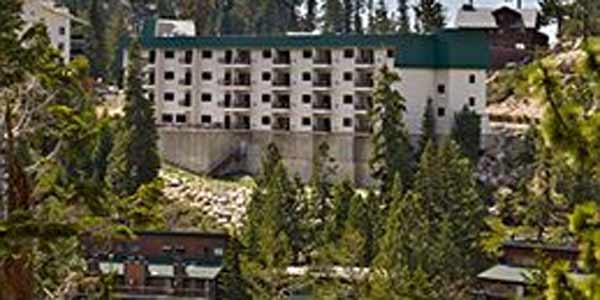 Ridge Pointe Tahoe
Features: Ridge Pointe Tahoe Hotel is a condo property with an indoor pool and spa. Ridge Pointe Lake Tahoe is situated on the Nevada side of South Lake Tahoe, up in the mountains above Zephyr Cove Beach and near Heavenly Ski Resort.

Why We Stay: A stay at the Ridge Pointe Tahoe Resort is perfect for skiers who like to rest their heads as close to the slopes as possible, vacationers in search of a relaxing spa getaway and really anyone who wants to enjoy the crisp air and great views of the Lake Tahoe alpines.
Room Choice Variety: Ridge Pointe Tahoe Stateline has 300 different rooms to choose from, and among these, there is a wide variety. Some rooms are great for couples who are there to get in some great skiing and just need a place to rest, and some are good for longer stays with full kitchens, fireplaces, and lake views.
The Great Views: With such great digs high up in the mountains, Ridge Pointe Tahoe Resort has rooms with amazing views. While not all rooms face the right direction (it's a great idea to ask for a view when booking), many of the Ridge Pointe Tahoe Hotel condos have panoramic views of Lake Tahoe or a beautiful alpine valley.
Heavenly Ski Resort: Ridge Pointe Lake Tahoe has rooms that are right next to the Stagecoach lift at Heavenly Lake Tahoe. Stay in these Ridge Point Tahoe Hotel rooms and some of the best ski slopes in Lake Tahoe will be at your front door!
Inside Knowledge: Ridge Pointe Tahoe Resort is a large complex and the 300 rooms are very spread out. For this reason it is not like most hotels where staff are always available to help so expect great - but sometimes delayed - service here.
Do's and Don'ts:
Do Enjoy the Spa: Whether you are ready to relax after a long and tiring day of snow sports, or it's just time for a little pampering, going to the spa at Ridge Pointe Tahoe Hotel can be exactly what you need to make your trip perfect. Enjoy a great massage or spa treatment to make your vacation a relaxing spa getaway.
Do Take the Resort Shuttle: Ridge Pointe Lake Tahoe is part of the larger resort "The Ridge Club" and as such has full access to all resort amenities just a short drive away. While you can take your own car, the free shuttle provided by Ridge Pointe Tahoe Hotel is an easy and convenient way to access the game room, pool, sauna, fitness center and bar.
Don't Go in the Summer: Ridge Pointe Lake Tahoe is in a beautiful mountain location, and while it is great for hiking and other outdoor sports, a stay there will be best in the winter. Ridge Pointe Tahoe Hotel is excellent in the winter because it is close to Heavenly, but it is very far from Lake Tahoe itself so don't expect easy access to water sports in the summer.
Don't Forget to Gamble: Just a 15 minute drive from Ridge Pointe Tahoe Hotel are all of the excellent casinos of South Lake Tahoe. For a great break from the slopes, or for some nighttime entertainment, taking a drive to the casinos is a sure bet.
User Average Review
Overall:
Service:
Cleanliness:
Location:
Room Quality:
Based on 0 reviews
Rating Distribution
0.0% recommended it
Ridge Pointe Tahoe Reviews

There are currently no reviews!


Check out some things to do while you're in Tahoe.
Ridge Pointe Tahoe Guest Rooms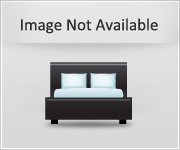 Standard Room
The hotel rooms at Ridge Pointe Tahoe hotel come with one king or one queen bed and sofa bed, a television with cable, VCR, DVD player, video game consoles, washer and dryer and complimentary toiletries.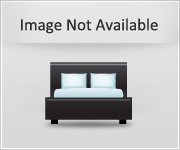 One Bedroom Suite
The one bedroom suites at Ridge Pointe Lake Tahoe have your choice of a king or queen bed with a sofa bed in a separate room. Enjoy a gas fireplace, dining area, full kitchen, cable television with VCR, DVD player, and video game consoles. The suite also includes washer, dryer and complimentary toiletries.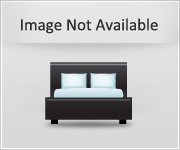 Two Bedroom Suite
Each bedroom in the two bedroom suite at Ridge Pointe Tahoe Hotel has a king or a queen bed. The living room features an additional pull out sofa bed, a gas fireplace, a television with cable, VCR, DVD player and game consoles. There is a full kitchen, washer and dryer, and complimentary toiletries.

Check out these great tahoe restaurants near your hotel.
Not the right fit? Check out these other great South Shore (NV) hotels
The Luckiest Players Can Be Found At Lakeside Inn and Casino Lake Tahoe!

Address: 168 Highway 50 Stateline, NV 89449

Harrah's Lake Tahoe Resort and Casino Is the Best Family Friendly Casino Resort in Tahoe

Address: 15 Hwy 50 Stateline, NV 89449

Enjoy Newly Renovated Luxury Accommodations at Harveys Resort and Casino

Address: 18 Hwy 50 Stateline, NV 89449

Find Everything You Came to Tahoe for at the MontBleu Resort Casino and Spa

Address: 55 Hwy 50 Stateline, NV 89449

Stay at the Huge Condominiums at Tahoe Summit Village Resort in Stateline Nevada

Address: 750 Wells Fargo Lane Stateline, NV 89449