The Best Things to Do in Lake Tahoe January 2014: Top Events and Activities to Kick Off 2014 Listed by TahoesBest.com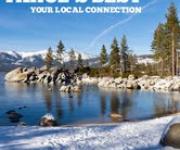 Now that the frenzy of the holiday season has passed, get the calendar out and use this handy guide to plan & book a stay in Tahoe this January. Winter is in full swing and there is plenty to do beyond skiing and riding - although in Lake Tahoe, skiing and riding is next to religion. The editors at TahoesBest.com (http://www.tahoesbest.com) have been at this online thing since the late '90s and work hard to keep viewers current and updates on the diversity available in Tahoe and also where to find the deal. From upcoming concerts to beer drink'in, and other winter festivities that can't be missed, this guide announces all the events and activities going on in January in Lake Tahoe.
Friday Night Tasting Notes - Fridays in January
Head to Plaza Bar in Squaw Valley at 5:30 pm on Fridays in January and enjoy tasty craft beers or specialty spirits. Purchase one drink of your choice for admittance and sample 3 - 4 selected beers or spirits (included with price of one drink). The event is hosted by professional crafters, so come with questions about brewing beer!
Last Chair Festival - January 9 - 11
The annual Last Chair Festival brings a good time to Squaw Valley in January. This year's event features Matisyahu, The Flaming Lips and Jurassic 5, with other incredible bands from all over the country. The fun takes place in the Squaw Valley parking lot, under a heated event tent. Packages have the option of including lift tickets (for in between song skiing).
Blood, Sweat & Tears - January 18
Yes, they are still around. Jazz rock group Blood, Sweat & Tears is performing at MontBleu Casino & Spa, so don't miss the chance to blast to the past and rock out. Tickets cost $60, but are going fast, so be sure to snatch them up so you can be singing "You've Made Me So Very Happy" this January.
Chinese New Year at Mt. Rose - January 25 - 8am - 5pm
Each year Mt. Rose celebrates the Chinese New Year with a different fun display. Last year celebrated the year of the snake with a skiing snake, and this year's year of the horse is sure to be an exciting display! The day includes food and drink specials and numerous activities.
Skiing/Snowboarding - All Month
What else? The next few months mark the best ski/snowboard conditions, with Lake Tahoe's fresh powder coupled with sunny days. All of the Lake Tahoe ski resorts are open, and many hotels in Lake Tahoe offer ski and stay packages, so there is no excuse for missing out this year. Some of the top packages are offered by Forest Suites Resort (stay 4 nights and receive 2 free lift tickets), and Lake Tahoe Resort Hotel (customized ski and stay packages to any ski resort).
Snowmobiling: Rent a snowmobile from Sierra Mountain Sports for the day and zoom through the powder. Machines rent for $50 per half hour.
Helicopter Tour: Get the best view of Lake Tahoe from the sky. Tours are available for North and South Lake Tahoe, and start at $70.
Hang Gliding: Heated clothing makes hang gliding in the winter a blast! Try it this January. Flights start at $200 per person.
Massage & Spa: Take time to relax this January on a winter trip. Tahoe Massage & Bodywork helps relax those sore muscles after long days of skiing.
Yoga: Do the downward dog and greet the New Year! Lake Tahoe is a place to supreme relaxation and health, so treat your body to rejuvenating yoga with One World Healing Massage on the South Shore.
Fishing: Some of the best fishing is in the winter, so don't let a little chilly air get in the way of a big catch. Reel in dinner this January and enjoy a morning out on Lake Tahoe. Try Blue Ribbon Sportfishing for $110 per adult.
Casinos: South Lake Tahoe is a hotspot for gambling, so have fun this January at one of the many casinos in Lake Tahoe. North and South Lake Tahoe hold loose slots, so have fun and get lucky this winter.