Golfing in Lake Tahoe - Carson City/Douglas County Courses
The best golf courses in Carson Valley Lake Tahoe
Check out these great Golf Courses in Carson Valley!
$nbsp;
Eagle Valley Golf Course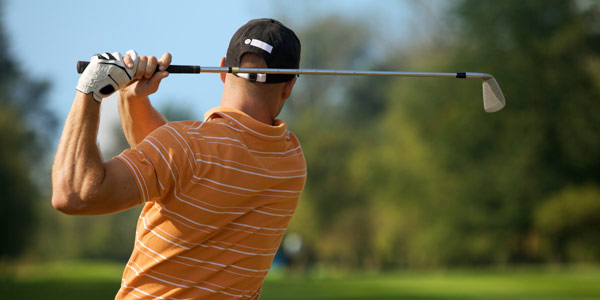 Golf Clubs in Carson Valley
Golf clubs are fun places to play because they really go the extra mile to bring you the complete golfing experience. With great challenging courses, famous golf pro teachers and delicious restaurants to curb your growing appetite, the golf courses in Carson Valley NV that are part of golf clubs are really some of the best destinations for Lake Tahoe golfing.
Dayton Valley Country Club: The 18-hole course at Dayton Valley is comprised of 7,218 yards of fun, challenging golf. As a country club you can count on them having a Driving Range, Full Restaurant & Bar, Pro Shop, Putting Green, Chipping Green and Lessons.
Genoa Lake Golf Club: This year-round golf club is headed by pro Jim Davis and has a Driving Range, Full Restaurant & Bar and Pro Shop. Genoa Lake actually has two championship golf courses, the Lakes Course and the Resorts Course. The two unique courses are within 2 miles of each other.
Thunder Canyon Golf and Country Club: Thunder Canyon is a private golfing experience catering to those in search of one-on-one attention, which can be found at the Comprehensive Golf Learning Center. The Thunder Canyon restaurant and bar is open to the public and the country club itself is a frequent site for weddings and events.
Genoa Lakes Golf Club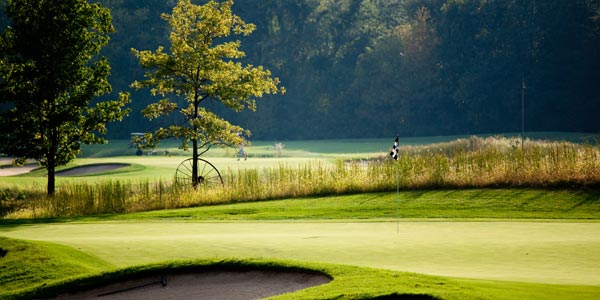 More Carson Valley Golfing
If country clubs and golf clubs aren't quite your thing but you still love to hit the greens, these Carson Valley golf courses will be right up your alley. These golf courses in Carson Valley NV are open to the public which makes them perfect for travelers in Lake Tahoe who just want to get in a few hours on the green in the midst of their vacation.
Carson Valley Golf Course: This course is open year round and has a Driving Range, Restaurant, Bar and Pro Shop for your convenience. It's a USGA Rated Course: Men 66.8 / Ladies 69.6, and the head pro there is Brian V. Smith. With a name like "Carson Valley Golf," you can be sure that this course will represent golf courses in Carson Valley NV fairly.

Eagle Valley Golf Course: With two 18-hole golf courses, Eagle Valley can be a great place to go for multiple days of fun and challenging golf. They have a Driving Range, Full Restaurant & Bar and Pro Shop and feature head pro Greg Carter. Make sure to check out their mid-week special for amazingly affordable discount prices! Eagle Valley can give you variety and challenge for a steal of a price.
Dayton Valley Country Club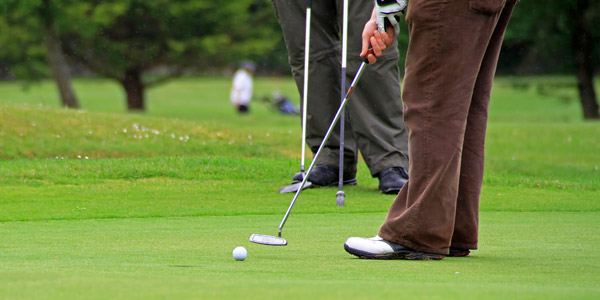 Tahoe's Best has everything you need to know about Carson Valley golf courses all conveniently placed on one page - right here! Whether you are just in the area for a day and would like the absolute best golfing in Carson Valley or you are planning a longer stay and can experience multiple golf courses in Carson Valley NV, we have everything you need to know to make the right choice.
check out these other popular lake tahoe golf courses below!

View Map of Lake Tahoe Things To Do
North Shore (NV) / Incline & Crystal Bay

Quality Golf Courses at Incline Village

Address: 955 Fairway Blvd Incline Village, NV 89451

Tahoe Donner Championship Golf Course a Favorite

Address: 12850 Northwoods Blvd Truckee, CA 96161

The Premium South Lake Tahoe Golf Course

Address: Hwy 50 At Lake Pkwy Stateline, NV 89449

Play Golf Where It's Beautiful.

Address: 3021 US Hwy 50 South Lake Tahoe, CA 96150

Northstar California Golf Course Features the Earliest Twilight Hours & Best Overall Experience!

Address: 5001 Northstar Drive Truckee, CA 96161

Learn to Golf Like a Pro at Old Greenwood Golf Course!

Address: 12915 Fairway Drive Truckee, CA 96161

Coyote Moon Golf Course Delivers Secluded Beauty

Address: 10685 Northwoods Blvd Truckee, CA 96161
Not looking for Carson Valley golf courses? Check out other things to do in Lake Tahoe. And don't forget to get your lodging figured out, the Lake Tahoe area has great hotels/resorts, vacation rentals, or cabins and condos that are perfect for your stay. And if those Carson Valley golf course restaurants just aren't good enough for your mature tastes, Lake Tahoe restaurants are sure to have you covered.