Lake Tahoe Ministers and Clergy
Lake Tahoe Weddings - Lake Tahoe Wedding Chapels, Ministers and Ceremony Locations
Browse the Best Lake Tahoe Ministers, Clergy & Officiants!
$nbsp;
Lake Tahoe Wedding Ministers, Officiants, Clergy & Ceremony Locations
There are many Lake Tahoe wedding chapels and incredible ministers throughout the Tahoe basin offering a variety of services that range in style and price from exquisite to budget. Use this comprehensive page to browse and select from the top Lake Tahoe wedding ministers, officiants and chapels w/ministers. Explore a variety of ceremony locations as you have many options - indoor, outdoor, casino chapel, beach, boat... as you have when selecting a Lake Tahoe minister- traditional clergy, non-denominational, casual, formal etc... whatever fits your style, taste and budget. Some of the most popular wedding ceremony locations are on the beach or a bluff overlooking the Lake. Others include the top of your favorite mountain, an intimate ceremony at a cozy wedding chapel or even on the deck of a yacht - any of which can take place on one of the 300+ days of sunshine in beautiful blue Lake Tahoe!

View Map of Lake Tahoe Wedding Services
Service Type:
Ministers/Clergy



Details

Rev. Dave Beronio, Your Wedding Officiant.

Address: 169 Willow Dr. Zephyr Cove, NV 89448

Service Type:
Chapels/Ceremony
Ministers/Clergy
Photographers

Details

Plan Out Your Big Day with A Beautiful Lake Tahoe Wedding.

Address: PO Box 551315 South Lake Tahoe, CA 96155
For more Lake Tahoe wedding services, check out the menu on the right, or browse our site under "WEDDINGS." Once you have begun planning your wedding, looking for a nice place to stay can be a tedious task. Check out our featured Lake Tahoe Hotels and Vacation Rentals, and find the perfect place to stay for your big weekend. Also, be sure to check out our Lake Tahoe Promotions and Specials, to make sure you save as much as you can during your trip. Some of these Lake Tahoe deals are exclusive to our site, so feel free to take advantage of these offers!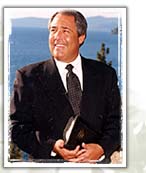 Rev. Dave Beronio, Your Wedding Officiant
- Licensed to officiate weddings in both Nevada and California.
- Also holding a year round US Forest Service Permit
Lake Tahoe Wedding Ministries
At this the most intimate moment in your life... the heart of your wedding is the ceremony... and your wedding deserves the very best. Your selection of the minister, the ceremony and vows should reflect the uniqueness of your relationship and capture the celebration of the love which brought you to this memorable moment in your lives. We will help you to create a unique and personally meaningful and memorable ceremony ... more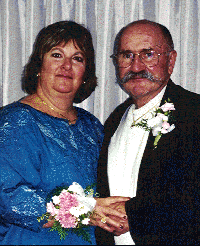 Chapel of the Pines
Reverends Gail and Gil Linsley have been honored and privileged throughout their careers to serve people of many faiths from all over the world, performing marriage ceremonies in keeping with the desires and spirituality of couples like yourselves.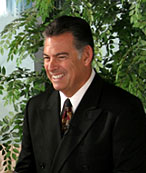 Reverend Ronald Z. Sayed
Licensed California/Nevada Officiant
with U.S. Forest Service Permit
Reverend Ronald Z. Sayed
Lake Tahoe-Carson Valley Wedding Officiant
Reverend Sayed is the officiant more couples consult to insure their special day is most memorable. A Lake Tahoe area resident for 38 years, co-owner and non-denominational minister at The Wedding Chapel at Harveys for 20 years. Whether your ceremony takes place in a first-class hotel, aboard a private chartered yacht, high on a mountaintop or right on the beach, Reverend Sayed can offer guidance on location, vows and... more
Lake Tahoe's Best Ministers
2700 Lake Tahoe Blvd. South Lake Tahoe, CA 96150
We will come to your private residence, hotel / motel, or vacation site. Beach and Bay sites also available. Over 120 combined years of experience officiating ceremonies at Lake Tahoe. Let our Ministers from award winning Chapel of the Bells perform affordable ceremonies anywhere on the South Shore.
Ann Poole Weddings w/Affordable Photography
Wedding Licenses Issued On-Site. No Additional Fee for Last Minute/Elopement Ceremonies
Location choices include a Forest with Scenic Cliff or On the Beach with a Panoramic View of Lake Tahoe. FREE Wedding Gifts: gift bag with bead and crystal enhanced glass champagne flutes & bottle of champagne or sparkling apple cider with a wedding cake for two; a yummy honeymoon night treat! Also provide a decorative Certificate of Marriage and free use of Silk Flower Bouquet and Boutonniere.
Additional Ministers and Clergy in Lake Tahoe California and Nevada
Christ the King Lutheran Church
3125 North Lake Blvd., P.O. Box 78, Tahoe City, CA 96145