Tallac Historic Site
South Shore (CA)
Location
Heritage Way and Highway 89
South Lake Tahoe
,
CA
Type

Museums & Historical Sites

Region

South Shore (CA)
Summary
Features: Tallac Historic Site Tahoe allows visitors to wander around the summertime stomping grounds of socially elite families from the early 1900's. The estates that they used to stay in here have been restored to utterly charming beauty.

Why We Go: Valhalla Grand Hall Tahoe lets us imagine how it might have felt to live back when the estates were brand new and still filled with residents.
The History: Feel the glamour and excitement that must have permeated the air when Valhalla Tahoe first stood here. In addition to the estates of the three families that used to live here, there existed a luxurious summer resort that is still standing and open for tours.
The Beach: Tallac Historic Site South Lake Tahoe feels as luxurious as can be, especially with its prime location on the waterfront. Take a lovey-dovey stroll along the beach or even eat a picnic on the sand.
The Tours: It's so fun to hear the tour guides talk about the parties that were once held here. The lifestyles of Valhalla Grand Hall Tahoe's wealthy families were exciting.
Inside Knowledge: Before Tallac Historic Site Tahoe was the party place of the rich, it used to be a resting spot for people seeking gold in the 1860's.

Do's and Don'ts:
Do Bring Your Furry Friend: Tallac Historic Site Tahoe is fun for the whole crew including your furry pals. You are allowed to bring your pet with you!
Do Relax In The Sand: Slow down, breathe and inhale super clean air. The beach by Tallac Historic Site Tahoe is a favorite attraction of people who come to visit.
Don't Wear Yourself Out: The trails around Tallac Historic Site Tahoe are flat and easy to walk.
Don't Limit Yourself: Once you've finished checking out Valhalla Grand Hall Tahoe, take a short stroll over to nearby Taylor Creek Visitor Center where you can see a side view of the real creek and the fish swimming around in it.
Tallac Historic Site Lake Tahoe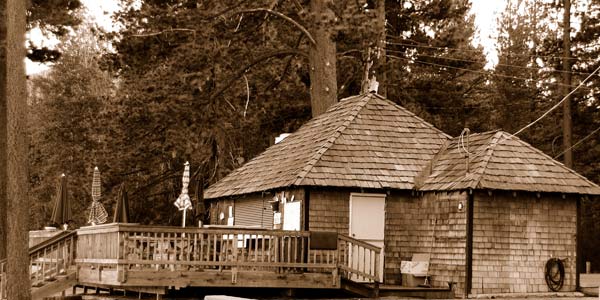 Tallac Historic Site Lake Tahoe Information
Info
Hours:
Mon.- Sun. 10am- 4:30pm
When to Go:
Summer
Age Restriction:
None
Phone:
530.541.5227
Website:
http://www.fs.usda.gov/wps/portal/fsinternet/!ut/p/c4/04_SB8K8xLLM9MSSzPy8xBz9CP0os3gDfxMDT8MwRydLA1cj72BTJw8jAwjQL8h2VAQAzHJMsQ!!/?ss=110519&navtype=BROWSEBYSUBJECT&navid=100000000000000&pnavid=null&recid=11784&ttype=recarea&pname=Lake%20Tahoe%20Basin%20Mgt%20Unit%20-%20Tallac%20Historic%20Site
Quick Facts
Tallac Historic Site Tahoe used to be a summer vacation spot for three socially elite families from San Francisco.
Tallac Historic Site South Lake Tahoe showcases the restored estates of these families.
Valhalla Grand Hall Tahoe offers guided walks and building tours that leave visitors well informed of the interesting history behind the Tallac site.
Address:
Heritage Way and Highway 89
South Lake Tahoe, CA 96150
View Map

Need a place to eat in South Shore (CA)
User Average Review
Overall:
Location:
Fun Factor:
Service:
Value:
Based on 0 reviews
Rating Distribution
0.0 out of 5 Stars
0.0% recommended it
Tallac Historic Site Lake Tahoe Reviews

There are currently no reviews!


Fun things to do in South Shore (CA)
Tallac Historic Site Lake Tahoe Hotel

Other hotels in South Shore (CA).
*Some images shown above are not actual photos from the attraction, but category representations. Visit the web site for actual photos.
Need a place to stay? Check out these nearby hotels
Enjoy the Lakeside Beach Retreat and Lodge Tahoe

Address: 3411 Lake Tahoe Blvd South Lake Tahoe, CA 96150

Near the Lake featuring rooms and kitchen-equipped suites, continental breakfast.

Address: 3300 Lake Tahoe Blvd South Lake Tahoe, CA 96150

South Shore's only all lakefront property where only sand lies between you and the Lake!

Address: 930 Bal Bijou Rd South Lake Tahoe, CA 96150

The Econo Lodge South Lake Tahoe is the Cheapest Pet Friendly Hotel Near Heavenly

THIS HOTEL IS CLOSED

Address: 2659 Lake Tahoe Blvd South Lake Tahoe, CA 96150

The Highland Inn Hotel In Tahoe Offers the Best Vacation Packages for Two in South Lake Tahoe

THIS HOTEL IS CLOSED

Address: 3979 Lake Tahoe Blvd South Lake Tahoe, CA 96150