The Blue Lake Inn
South Shore (CA)
Location
944 Friday Avenue
South Lake Tahoe
,
CA
Hotel Type

Motels & Inns

Offers Promos

No

Pets Allowed

Yes
2. Find your check in date below.
3. Rate shown is average rate for 2 nights.
* Room Rates shown above reflect the average nightly rate for a 2 night stay with the calendar date as the check-in date, our visitors should verify actual rates, promotions and deals directly with the hotel as we make no guarantees regarding rates, but only provide them as a convenience.

Quick Facts
Check-In 3pm
Check-Out 11am
Minimum Age Check-In 21+
Pets Allowed
Attractions Nearby
Parking Available
Weddings
High-Speed Internet
Ski-In/Ski-Out
68 Rooms
2 Floors
Hotel Amenities
Complimentary Breakfast
Pets Accepted
Television/Cable
Near Ski Resorts
Free Fast Internet
Ski-in/Ski-out
The Blue Lake Inn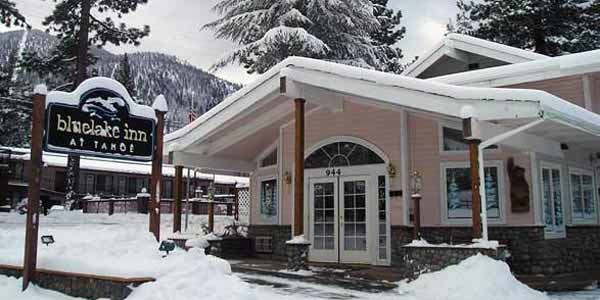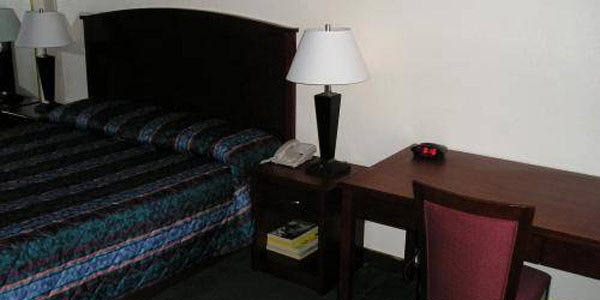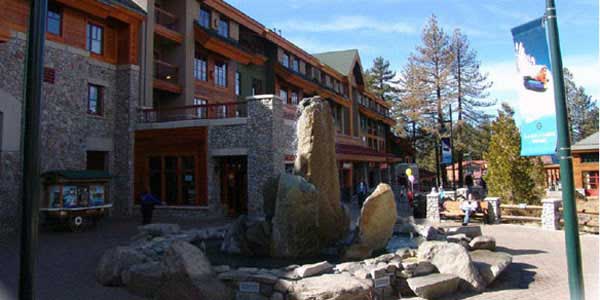 The Blue Lake Inn
Features: The Blue Lake Inn Lake Tahoe keeps you well within your budget and gives you cozy accommodations to boot. Lake Tahoe Blue Lake Inn will put you in a good mood each morning with delicious free breakfast.
Why We Stay: The Blue Lake Inn Lake Tahoe won't cost you an arm and a leg. Forget that! In addition to its great rates, the Lake Tahoe Blue Lake Inn offers amenity upon amenity to keep you happy and comfortable.
The Prices: Lake Tahoe Blue Lake Inn knows that sometimes you just want to save a buck so you can spend that hard-earned cash on activities rather than accommodations. With this in mind, Blue Lake Inn South Lake Tahoe makes its prices definitely affordable so that you, the savvy traveler, can enjoy much more of the sights to see and things to do in Lake Tahoe.
The Breakfast: Blue Lake Inn Heavenly Village fills your belly with nutritious goodness each morning. Your complimentary morning meal comes with Starbucks coffee.
The In-Room Amenities: Ask for that takeout box when you eat at restaurants. You can keep your leftovers in your in-room refrigerator and heat them up in the microwave when you want a snack. Lake Tahoe Blue Lake Inn wants you to feel like you're at home during your stay.
Inside Knowledge: The Blue Lake Inn Lake Tahoe is only steps away from Heavenly Gondola and Heavenly Village. You won't even have to rent a locker for your things at Heavenly Ski Resort. You can walk from Blue Lake Inn South Lake Tahoe to Heavenly in your ski boots.
Do's and Don'ts:
Do Soak In The Tub: Make a visit to the jacuzzi every day of your stay. Your muscles will feel so relaxed after a nice soak.

Do Chow Down: The Blue Lake Inn Lake Tahoe serves you a yummy breakfast each morning.

Don't Pay For Parking: You won't have to shell out any bucks whatsoever to park at The Blue Lake Inn Lake Tahoe.

Don't Use Up Your Data Plan: Get onto the Internet for free with The Blue Lake Inn Lake Tahoe's super convenient and free WiFi.

User Average Review
Overall:
Service:
Cleanliness:
Location:
Room Quality:
Based on 1 review
Rating Distribution
100.0% recommended it
The Blue Lake Inn Reviews
The Blue Lake Inn Guest Rooms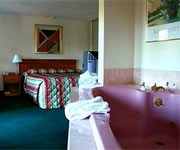 One King Bed With Spa
Unwind on this room's amazing king-size bed. If you're the type to kick and punch things in your sleep, you want to give yourself serious space. This king-size bed is the answer for you and your travel companion sleeping beside you. If you'd like to soak in private rather than in the inn's public hot tub, you can now sing praises - this room has its own spa tub!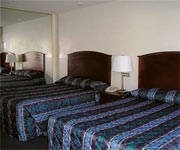 Standard Room With 2 Queen Beds
Perfect for you and your family, the standard room comes with a whopping 2 whole beds. Lay your sweet head down and dream away on these supportive beds. Your room comes with free Wifi so you can tell all your friends on Facebook what you're up to. In addition to the convenient Internet service, your room also comes with a sizable TV that will entertain you with cable channels and family HBO.

Check out these great tahoe restaurants near your hotel.
Not the right fit? Check out these other great South Shore (CA) hotels
You can walk to Gondola & Casinos, is Pet Friendly, Offers Deals and has a Private Beach

Address: 931 Park Avenue South Lake Tahoe, CA 96150

Forest Suites Resort at Heavenly Village offers hotel rooms & oversized suites that sleep 4-6 adults.

Address: One Lake Parkway South Lake Tahoe, CA 96150

Stardust Tahoe Rests in the Heart of Tahoe's Best Shopping and Entertainment

Address: 4061 Lake Tahoe Blvd South Lake Tahoe, CA 96150

The Americana Village Tahoe Is One Of The Best Cheap Tahoe Hotels

Address: 3845 Pioneer Trl South Lake Tahoe, CA 96150

Walk to Gondola, Lake... Year-Round Vacation Specials and Packages

Address: 4075 Manzanita Ave South Lake Tahoe, CA 96150