Camp Richardson Historic Resort
South Shore (CA)
Location
1900 Jameson Beach Road
South Lake Tahoe
,
CA
Type

Camping & RVs

Region

South Shore (CA)
Summary
Features: Camp Richardson Marina Campgrounds offers on-site dining, a general store, and a sports center where you can purchase your outdoor fitness gear. Camp Richardson Tahoe also provides rentals for activities on the water.

Why We Go: Camp Richardson Marina Campgrounds is the family-friendly place to make great vacation memories.
The Summer Recreation: Camp Richardson Marina Campgrounds offers bicycle rentals. Hop onto your two-wheeled vehicle and go on adventures with your travel companions. You can also explore the surrounding areas on foot, just like the Native Americans might have done.
The Winter Recreation: Go cross-country skiing on 35 kilometers of groomed trails. You can also rent snowshoes so that you can walk around and check out the snowy scene before you.
The Marina: Take to the water and learn new things like how to sail or waterski. You and your loved ones can also go for yacht cruises that let you ride through the water in luxury.
Inside Knowledge: There are plenty of places to eat at Camp Richardson Tahoe. Grab a delicious lunch at Camp Richardson Marina Campgrounds' general store and deli. Get a sweet treat from the ice cream parlor, or stop into The Coffee & Confectionery Shop for drinks, pastries and candies, as well as the famous and hearty Z-Pie pot pie.

Do's and Don'ts:
Do Eat Breakfast By The Fire: Stop into The General Store to enjoy breakfast any day of the week. You'll be able to keep your cheeks warm as you sit by the fireplace and fill yourself up with delicious breakfast goodies.
Do Take The Rum Runner Cruise: You can tell all your friends, "I'm on a boat!", when you go on the Rum Runner Cruise. The famous beverage at Camp Richardson is the Rum Runner, an enticing mix of tropical juices and nectars (and alcohol!). You can purchase this and other drinks while you're on the one and a half hour cruise.
Don't Miss Out On The Great Food: Get your fill of ice cream deliciousness at The Ice Cream Parlor. There's nothing better than that to cool you down on a hot summer's day. Grab lunch before you head out on your rental boat. Hit up the deli where you can get sandwiches to go and then bring them on the boat with you.
Don't Skip School: Attend Sailing School, where you can learn how to take the wheel and maneuver your water vehicle through Lake Tahoe's beautiful blue waters.
Camp Richardson Historic Resort Lake Tahoe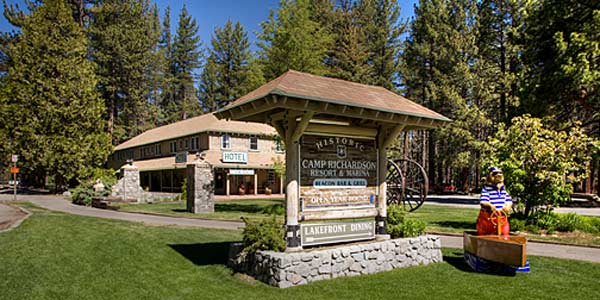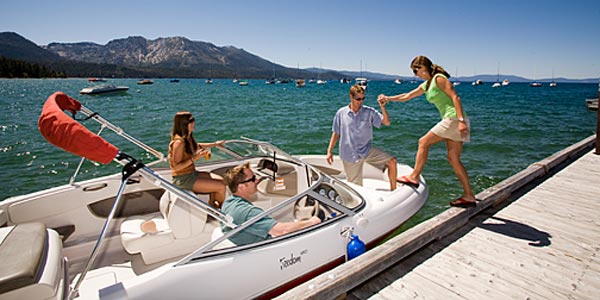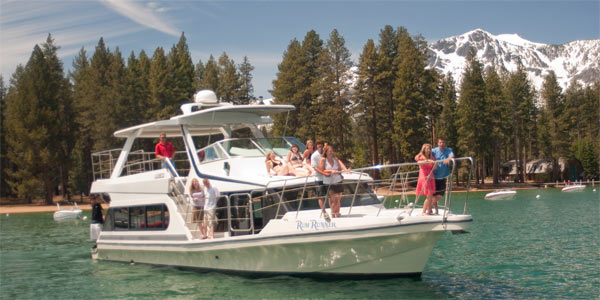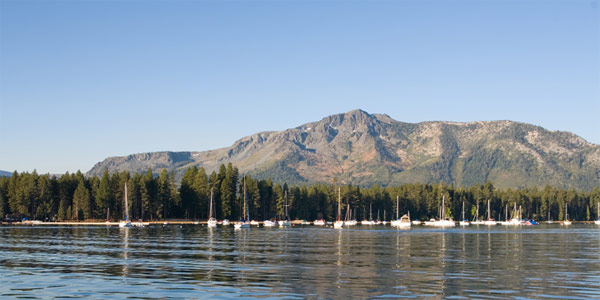 Camp Richardson Historic Resort Lake Tahoe Information
Info
Hours:
N/A
When to Go:
Summer
Age Restriction:
None
Phone:
800.544.1801
Website:
http://www.camprichardson.com
Quick Facts
Camp Richardson Campgrounds is a fun destination offering many outdoor activities.
Camp Richardson Marina Campgrounds lets guests try boating, cross country skiing, and going on sleigh rides, among other things.
Camp Richardson Tahoe has an on-site waterfront restaurant that's quite popular.
Address:
1900 Jameson Beach Road
South Lake Tahoe, CA 96150
View Map

Need a place to eat in South Shore (CA)
User Average Review
Overall:
Location:
Fun Factor:
Service:
Value:
Based on 1 review
Rating Distribution
3.5 out of 5 Stars
100.0% recommended it
Camp Richardson Historic Resort Lake Tahoe Reviews
Camp Richardson Historic Resort Lake Tahoe Hotel

Other hotels in South Shore (CA).
*Some images shown above are not actual photos from the attraction, but category representations. Visit the web site for actual photos.
Need a place to stay? Check out these nearby hotels
You can walk to Gondola & Casinos, is Pet Friendly, Offers Deals and has a Private Beach

Address: 931 Park Avenue South Lake Tahoe, CA 96150

Forest Suites Resort at Heavenly Village offers hotel rooms & oversized suites that sleep 4-6 adults.

Address: One Lake Parkway South Lake Tahoe, CA 96150

Stardust Tahoe Rests in the Heart of Tahoe's Best Shopping and Entertainment

Address: 4061 Lake Tahoe Blvd South Lake Tahoe, CA 96150

The Americana Village Tahoe Is One Of The Best Cheap Tahoe Hotels

Address: 3845 Pioneer Trl South Lake Tahoe, CA 96150

Walk to Gondola, Lake... Year-Round Vacation Specials and Packages

Address: 4075 Manzanita Ave South Lake Tahoe, CA 96150