HeliTahoe Helicopter Tours
South Shore (CA)
Location
1901 Airport Rd
South Lake Tahoe
,
CA
Type

Guided Tours

Region

South Shore (CA)
Summary
Features: HeliTahoe helicopter tours vary from ten minutes to one hour, offering spectacular views of all the best sights that Lake Tahoe has to offer. Unique weddings, guided heli-skiing and fishing expeditions as well as corporate/group events are also available for special occasions.
Why We Go: Every seat aboard the HeliTahoe Robinson R44 Raven II helicopters is a window seat, with tours from Lake Tahoe HeliTahoe helicopter tours costing as low as $70.
Friendly Guides: The pilot/guide is a very important element of any helicopter tours, and the ones at HeliTahoe South Lake Tahoe are truly top-notch. HeliTahoe even features several multi-lingual pilots, with tours available in Italian, Spanish, German, Portuguese and Russian.
Variety of Choices: For those who don't like flying for too long, a 10 minute tour of three different locations is available. On the other hand, hour long tours are available for those who want the full Lake Tahoe experience. Whether it's Emerald Bay, Zephyr Cove, Tahoe waterfalls, Sand Harbor, or the best Tahoe sunsets that you're looking to enjoy, HeliTahoe Lake Tahoe tours has it covered.
Unmatchable Views: Make sure you bring your camera on your flight, because the shots and views you will be able to capture in the helicopter are impossible to capture through any other method.
Inside Knowledge: Look for promotions and specials that can drop the price of a ten-minute flight even lower than $70. Also, HeliTahoe South Lake Tahoe offers several special packages, such as "Grads & Dads" and "Lake Tahoe Tour & Dinner" that add an extra flair for the right occasion.
Do's and Don'ts:
Do Bring Your Camera: This is the most important thing to remember on your HeliTahoe South Lake Tahoe flight. Take advantage of the truly special photo opportunities and bring them home to make your friends jealous.
Do Use the Front Seat: Although it may be somewhat awkward to have on person sit up front and another in the back, to forgo the views and photo opportunities of the front seat would be a mistake.
Don't Go Alone: The minimum passenger requirement per flight is two, so you'll have to find a buddy in order to enjoy HeliTahoe helicopter tours.
Don't Be Late: The schedule is very busy at HeliTahoe Helicopter Tours, so make sure to plan ahead and carve out ample time to make sure everything runs smoothly.
HeliTahoe Helicopter Tours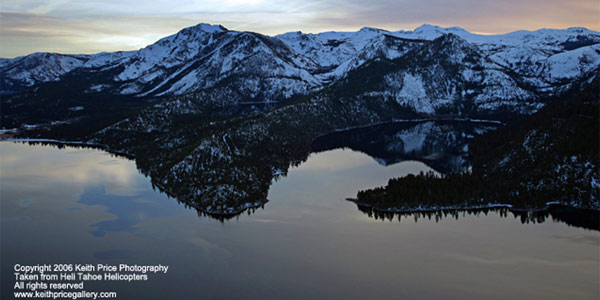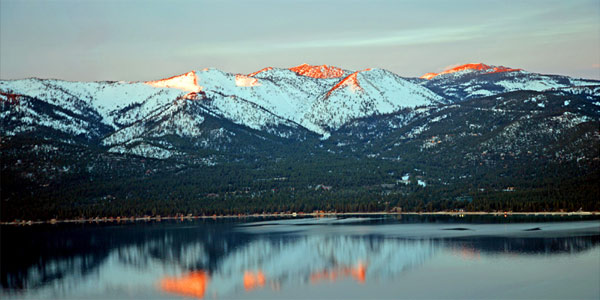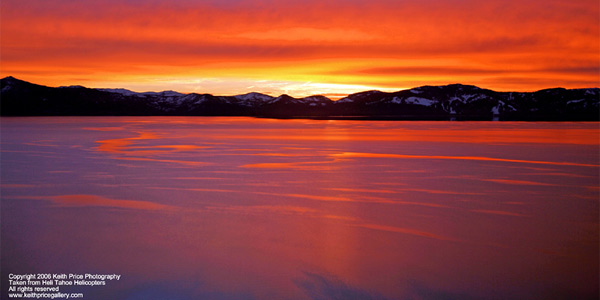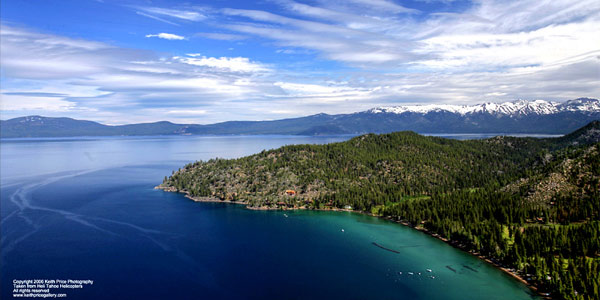 HeliTahoe Helicopter Tours Information
Info
Hours:
8am- 7pm
When to Go:
Off-season
Age Restriction:
Ages 2 and up
Phone:
530.544.2211
Website:
http://www.helitahoe.com
Important Information:
HeliTahoe Helicopter Tours offers a full refund in case of bad weather and/or cancelled flights. The helicopters also have limits of 220 pounds per seat on two-person flights as well as an 185 pound per person average on three-person flights. The pilot will have final discretion on admitted passengers.
Quick Facts
HeliTahoe helicopter tours depart daily from three different airports: South Lake Tahoe, Minden-Tahoe, and Truckee.
Every single seat aboard HeliTahoe helicopters is a window seat.
HeliTahoe South Lake Tahoe offers scenic tours, guided adventures, and even wedding extravaganzas.
HeliTahoe helicopter tours start as low as $70 per guest.
Address:
1901 Airport Rd
South Lake Tahoe, CA 96150
View Map

Need a place to eat in South Shore (CA)
User Average Review
Overall:
Location:
Fun Factor:
Service:
Value:
Based on 0 reviews
Rating Distribution
0.0 out of 5 Stars
100.0% recommended it
HeliTahoe Helicopter Tours Reviews

There are currently no reviews!


Fun things to do in South Shore (CA)
HeliTahoe Helicopter Tours Hotel

Other hotels in South Shore (CA).
*Some images shown above are not actual photos from the attraction, but category representations. Visit the web site for actual photos.
Need a place to stay? Check out these nearby hotels
You can walk to Gondola & Casinos, is Pet Friendly, Offers Deals and has a Private Beach

Address: 931 Park Avenue South Lake Tahoe, CA 96150

Forest Suites Resort at Heavenly Village offers hotel rooms & oversized suites that sleep 4-6 adults.

Address: One Lake Parkway South Lake Tahoe, CA 96150

Stardust Tahoe Rests in the Heart of Tahoe's Best Shopping and Entertainment

Address: 4061 Lake Tahoe Blvd South Lake Tahoe, CA 96150

The Americana Village Tahoe Is One Of The Best Cheap Tahoe Hotels

Address: 3845 Pioneer Trl South Lake Tahoe, CA 96150

Walk to Gondola, Lake... Year-Round Vacation Specials and Packages

Address: 4075 Manzanita Ave South Lake Tahoe, CA 96150