Thunderbird Lodge
North Shore (NV) / Incline & Crystal Bay
Location
5000 Highway 28
Incline Village,
,
NV
Type

Cruises

Region

North Shore (NV) / Incline & Crystal Bay
Summary
Features: The Thunderbird Lodge Lake Tahoe is a historic stonewall mansion that has become a popular tourist attraction over the years. The Thunderbird Lodge Preservation Society is a non-profit group that owns the elite estate of late George Whittell Jr. The property features six beautiful architectural buildings including the lodge, boathouse, lighthouse, card house, elephant house and servant house. Thunderbird Lodge Tours are available June to mid-October.
Why We Go: Sitting on the banks of Lake Tahoe, Thunderbird Lodge Preservation Society is a charming estate that offers phenomenal lake views. Its stonewalls and pointy high roof ceilings give this elite estate a romantic yet dramatic look. Originally owned by George Whittell Jr., this estate is now open for the public to enjoy and features a museum and several land and water tours. The Thunderbird Lodge Preservation Society also hosts weddings, corporate functions and charity events.
Castle Tours: Guided tours provide a glimpse into the unique history behind the Tahoe Thunderbird Preservation Society. Guests can take a guided one hour and 15 minute tour and walk through the various homes on the property including the lighthouse, old lodge, the 600-foot tunnel connecting the mansion to the boathouse, the elephant room and the servant house. In the boathouse guests will see Whittell's legendary Thunderbird, a 55-foot mahogany yacht.
Water Tours: Tahoe Thunderbird Preservation Society features two public water tours, one departs from South Lake Tahoe and one departs from North Lake Tahoe. The South Shore Tour departs from Tahoe Keys Marina, Tuesday through Saturday at 10am. Guests can enjoy a five-hour excursion aboard a 40-foot cruiser. This guided tour also includes breakfast and a picnic lunch. Ticket prices for the South Shore Tour are $135 per person, and $55 for children ages six to 12.
Special Events: Thunderbird Lodge Preservation Society hosts a number of corporate and charity events throughout the year. One of their most popular events is the Winemakers' Dinner held every Summer. Patrons who attend this event can enjoy a savory dinner paired with exquisite wines in an intimate setting. Dinner tickets are $195 per person but $125 of that is a charitable contribution to the Tahoe Thunderbird Preservation Society.
Inside Knowledge: The elephant house was actually home to George Whittell's elephant pet named Mingo. George Whittell and his wife, Elia Whittell, were big animal lovers and kept many exotic animals as pets.
Do's and Don'ts:
Do Take a Tour: There are no self-guided tours allowed, the best way to see the property and learn its rich history is through a tour. The Thunderbird Tahoe Preservation Society offers land and water tours June through mid-October. Along with the Castle Tour mentioned above, there are also private tours, school tours and paddleboat tours available. Reservations for Thunderbird Lodge Tours must be made two days in advance. Children must be at least six-years-old.
Do Dinner at the Castle: Although this may not be an option everyone can afford, dining at the castle can be reserved for celebrating special occasions. The lodge can accommodate as many as 16 guests for brunch, lunch or dinner. Patrons can enjoy an intimate and private setting while a personal chef prepares a delectable four course meal. Also included in this extravagant dining experience are non-alcoholic beverages, a commemorative program and guided tour. Charitable contributions begin at $5,000.
Don't Forget to Make a Donation: The Thunderbird Lodge Preservation Society does not receive government help or grants. It is solely sustained by visitor's donations and contributions. Donations to the Tahoe Thunderbird Preservation Society can be made in any amount online or by phone.
Don't Forget Your Camera: The Thunderbird Lodge offers guests fascinating views of Lake Tahoe and its lush landscaping. Patrons may want to bring their cameras to capture the lake's breathtaking views as well as the lodge's architectural beauty.
Thunderbird Preservation Society Lake Tahoe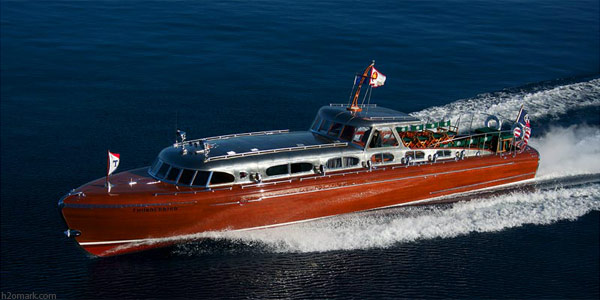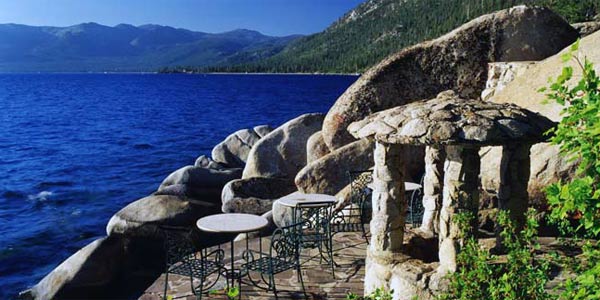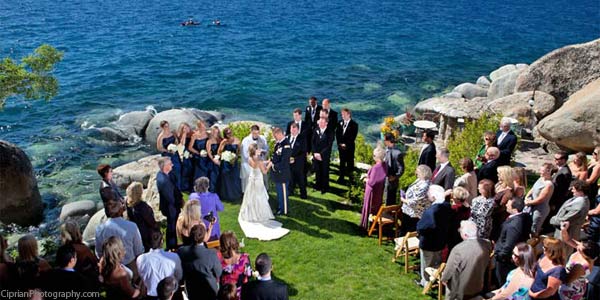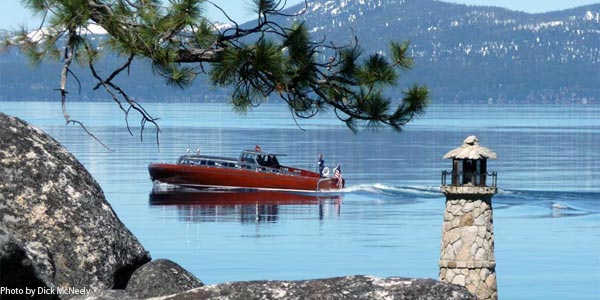 Thunderbird Preservation Society Lake Tahoe Information
Info
Hours:
Hours may vary by season.
When to Go:
Best to go during the Summer.
Age Restriction:
Ages 6 and older.
Phone:
775.832.8752
Website:
http://thunderbirdtahoe.org/
Quick Facts
Thunderbird Lodge is a historical stonewall estate on the pristine shores of Lake Tahoe, Nevada.
George Whittell Jr., commissioned architect Frederick DeLongchamps to build his six acre estate in 1936.
The famous Thunderbird, Whittell's 55-foot Mahogany yacht resides in the boathouse at Thunderbird Lodge.
The upscale estate is now owned by a non-profit group, the Thunderbird Lodge Preservation Society and is funded by charitable donations.
Address:
5000 Highway 28
Incline Village,, NV 89451
View Map

Need a place to eat in North Shore (NV) / Incline & Crystal Bay
User Average Review
Overall:
Location:
Fun Factor:
Service:
Value:
Based on 0 reviews
Rating Distribution
0.0 out of 5 Stars
0.0% recommended it
Thunderbird Preservation Society Lake Tahoe Reviews

There are currently no reviews!


Fun things to do in North Shore (NV) / Incline & Crystal Bay
Thunderbird Preservation Society Lake Tahoe Hotel

Other hotels in North Shore (NV) / Incline & Crystal Bay.
Need a place to stay? Check out these nearby hotels
North Shore (NV) / Incline & Crystal Bay

AAA Four Diamond Lake Tahoe hotel resort casino and spa in a luxury lakeside setting!

Address: 111 Country Club Dr Incline Village, NV 89451

North Shore (NV) / Incline & Crystal Bay

The Hyatt High Sierra Lodge Offers Large Two Bedroom Condos with Full Kitchens and Fireplaces

Address: 989 Incline Way Incline Village, NV 89451

North Shore (NV) / Incline & Crystal Bay

The Parkside Inn at Incline Village Offers Cheap Family Friendly Accommodations Near Diamond Peak

Address: 1003 Tahoe Blvd Incline Village, NV 89451