Sand Harbor Tahoe
North Shore (NV) / Incline & Crystal Bay
Location
State Route 28
Incline Village
,
NV
Type

Parks & Beaches

Region

North Shore (NV) / Incline & Crystal Bay
Summary
Features: Sand Harbor Tahoe is one of the most popular tourist destinations because of its white sandy shores, gorgeous panoramic lake views and well-maintained facilities. Sand Harbor Lake Tahoe is laced with short and easy trails that treat hikers to breathtaking views of the lake and lush green scenery. Those who visit Sand Harbor Tahoe during warmer seasons can enjoy a variety of water sport activities including swimming, scuba diving, kayaking, paddle boarding and boating.
Why We Go: Although Sand Harbor Tahoe is a favorite among locals and tourists, it still provides a relaxing waterfront experience in a clean and pristine environment. Below are a few highlights of why hundreds of people flock to Sand Harbor Tahoe every year.
Lake Tahoe Shakespeare Festival: A long-standing cultural tradition, the Lake Tahoe Shakespeare Festival offers guests a night filled with captivating costumes, characters and music. The production is performed in an open air theater featuring Sand Harbor's gorgeous backdrop complete with views of the moonlight and stars. Shows run nightly in July and August beginning at 7:30pm, and tickets cost $15 to $80 each.
Lake Tahoe Sand Harbor Visitor Center: The visitor center is a great resource for those seeking a little history on the Lake Tahoe region. The Lake Tahoe Sand Harbor Visitor Center also features a gift shop and snack and drink concession. The visitor center is open on the weekends 10am to 4pm.
Sand Point Nature Trail: A calming half mile hike, the Sand Point Nature Trail offers magnificent views of the lake and leads to more secluded beach areas.
Inside Knowledge: Sand Harbor Incline Village is a popular destination during the Summer because it offers tourists many options in fun outdoor activities. Sand Harbor Tahoe can also be a beautiful place to visit during the Winter. With its snow-covered peaks and trees, guests can enjoy a unique panoramic view of Lake Tahoe. Although it may be too cold to take a dip in the lake, boating is still a great option. The boat launching hours are 6am to 2pm on the weekends October through April.
Do's and Don'ts:
Do Respect Nature: One of the reasons Sand Harbor Lake Tahoe is well-maintained is because there are strict rules one should follow while visiting this beach. For example, there are no pets allowed anywhere on the beach or trails, no camping and all trash and litter must be disposed of properly. Wildlife including plants and animals are protected under state law and visitors should help keep parks clean by picking up after themselves.
Do Get in the Water: Sand Harbor Incline Village offers a beautiful stretch of soft white sand and calm crystal blue waters perfect for those looking to unwind. There is no excuse not to get in the water since there is something for everyone. For those who want to stay active try kayaking or scuba diving, those who would rather relax can dip their feet in the water or sunbathe on a giant boulder.
Don't Forget to Pack a Lunch: It would be a good idea to bring box lunch since Sand Harbor Tahoe has a large and beautifully-shaded picnic area. Each picnic site also has a barbecue grill, great for outdoor Summer barbecues. Paved walkways make this area easily accessible to those with disabilities.
Don't Forget Your Wallet: Entrance and parking at Sand Harbor Tahoe is $12 per vehicle. While there are many activities people can enjoy for free such as picnicking, hiking and swimming, there are a few other great options too. During the Summer months, visitors can rent kayaks and paddle boards for a full day for $60 to $80 respectively. There are also great kayak and paddle board tours and lessons available at Sand Harbor Lake Tahoe.
Sand Harbor Tahoe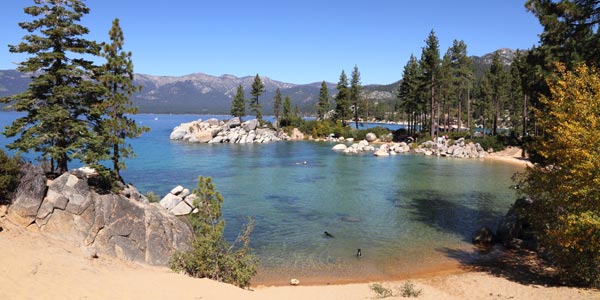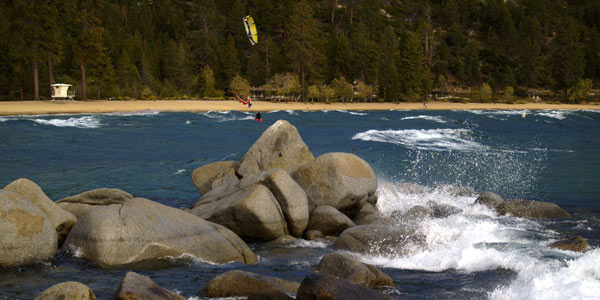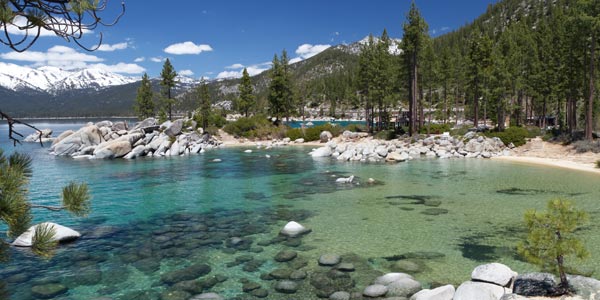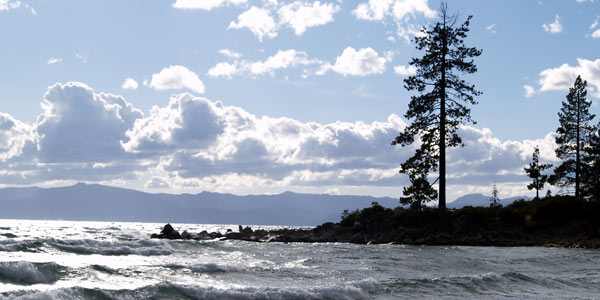 Sand Harbor Tahoe Information
Info
Hours:
Hours may vary by season.
When to Go:
Best to go during the Summer.
Age Restriction:
All ages.
Phone:
775.831.0494
Website:
http://parks.nv.gov/lt.htm
Quick Facts
Parking at Sand Harbor Tahoe is $12 per vehicle.
Sand Harbor Lake Tahoe is located off SR 28.
The beach is accessible year round.
Peak season is during Summer weekends in July and August.
Address:
State Route 28
Incline Village, NV 89452
View Map

Need a place to eat in North Shore (NV) / Incline & Crystal Bay
User Average Review
Overall:
Location:
Fun Factor:
Service:
Value:
Based on 0 reviews
Rating Distribution
0.0 out of 5 Stars
0.0% recommended it
Sand Harbor Tahoe Reviews

There are currently no reviews!


Fun things to do in North Shore (NV) / Incline & Crystal Bay
Sand Harbor Tahoe Hotel

Other hotels in North Shore (NV) / Incline & Crystal Bay.
*Some images shown above are not actual photos from the attraction, but category representations. Visit the web site for actual photos.
Need a place to stay? Check out these nearby hotels