Sugar Pine Point State Park
North & West Shore (CA)
Location
Hwy. 89, West Shore Lake Tahoe
Tahoma,
,
CA
Type

Camping & RVs

Region

North & West Shore (CA)
Summary
Features: Sugar Pine Point State Park is a sweet camping spot off the crystal shores of Lake Tahoe. For years nature buffs have enjoyed camping overnight and participating in a variety of outdoor activities at Sugar Pine Point State Park. Visitors to this camping site can enjoy swimming in the pristine waters of Lake Tahoe, hiking to Sugar Pine Lighthouse, biking through the lush forest or simply relaxing next to a burning campfire.
Why We Go: Sugar Pine Point State Park is more than just a camping ground. It offers many leisure activities for those looking for a more diverse outdoor experience. Sugar Pine Point Cross Country Skiing Tahoe is laced with various hiking and biking trails, some offering magnificent forest views while others offer views of Lake Tahoe's crystal blue waters. Sugar Pine Point Camping includes plenty of bathroom and showering facilities to ensure a comfortable and convenient stay for visitors.
Wi-Fi Service: Many California state parks including Sugar Pine Point Camping feature Wi-Fi services to their visitors. Wi-Fi reception is available to those with wireless laptops and hand held devices including smart phones, and offers a convenient way for campers to stay connected.
Dog Friendly: Dogs are allowed on Sugar Pine Point State Park but must be kept on a leash at all times. Dogs are not allowed on the beach or trails, except paved trails. Also, dogs must be a kept in a tent or vehicle between the hours of 10pm-6am.
Skiing: During snow season, campers can enjoy skiing at Sugar Pine Point Cross Country Skiing Tahoe. With waterfront beach views, skiing in Sugar Pine Point Campground offers a unique snow experience.
Inside Knowledge: There is a bear warning at Sugar Pine Point Camping. Visitors should be alert that a bear could come into the campgrounds at any time. All food must be kept locked in bear-proof lockers. Food can not be kept in tents or vehicles. Those who do not store their food away properly may be fined up to $1000.
Do's and Don'ts:
Do Store Food Properly: Food needs to be kept inside metal bear-proof lockers at all times. The inside dimensions of a food locker is 36" deep, 43" wide and 22" high. Those who do not properly lock their food, beverages and toiletries will be cited.
Do Keep Your Dog on a Leash: Although Sugar Pine Point Camping permits dogs, not all areas of the park are accessible to dogs. Dogs are not permitted in buildings, trails or the beach. Dogs need to be kept on leashes no longer than six feet at all times.
Don't Forget to Make Reservations: Reservations can be made up to seven months in advance at Sugar Pine Point Campground. Family campsites can accommodate as many as eight people. Check out time from Sugar Pine Point Camping is at noon.
Don't Make too Much Noise: To ensure a pleasant experience for visitors, devices such as radios should not be played loudly, and quiet hours are from 10pm-6am.
Sugar Pine Point State Park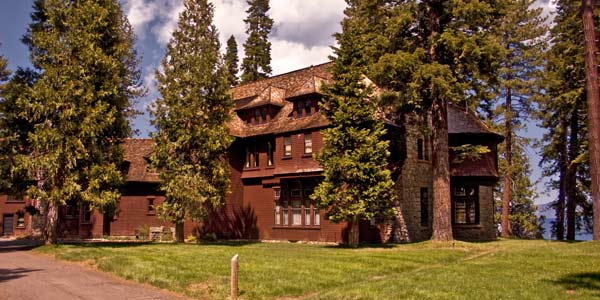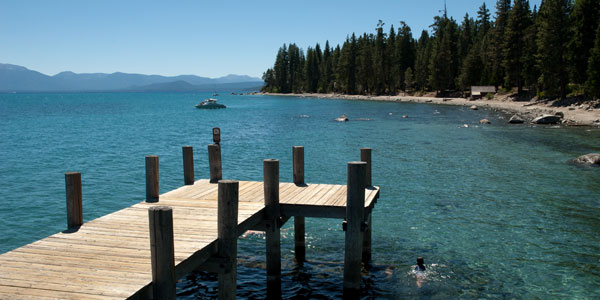 Sugar Pine Point State Park Information
Info
Hours:
Weather permitting, Sugar Pine Point Campground is open daily. Quiet hours are from 10pm-6am.
When to Go:
Best to go during the Spring and Summer, make reservations early.
Age Restriction:
All ages
Phone:
530.525.7982
Website:
http://www.parks.ca.gov/pages/510/files/sugar_pine_campground.pdf
Quick Facts
Camping reservations should be made 48 hours in advance.
Bathroom and shower facilities available on camping grounds.
Dogs are permitted on the camping grounds but must be on a leash.
Sugar Pine Point Camping offers a variety of hiking and biking trails.
Address:
Hwy. 89, West Shore Lake Tahoe
Tahoma, , CA 96142
View Map

Need a place to eat in North & West Shore (CA)
User Average Review
Overall:
Location:
Fun Factor:
Service:
Value:
Based on 0 reviews
Rating Distribution
0.0 out of 5 Stars
0.0% recommended it
Sugar Pine Point State Park Reviews

There are currently no reviews!


Fun things to do in North & West Shore (CA)
Sugar Pine Point State Park Hotel

Other hotels in North & West Shore (CA).
*Some images shown above are not actual photos from the attraction, but category representations. Visit the web site for actual photos.
Need a place to stay? Check out these nearby hotels