Tahoe Wilderness Adventures - Outfitter and Guide Service
North & West Shore (CA)
Type

Camping & RVs

Region

North & West Shore (CA)
Summary
Features: Lake Tahoe is known for its incredible outdoor activities - and Tahoe Wilderness Adventures offers everything from stand - up paddleboarding to incredible guided hikes. Hassle free camp set up, custom guided tours, and rental equipment makes Tahoe Wilderness Adventures the ultimate outfitter for any Lake Tahoe adventure. Get back in touch with Mother Nature and enjoy the wonders of the Sierra Nevada Mountains.
Why We Go: When it comes to camping, hiking, and pretty much anything else outside, Tahoe Wilderness Adventures knows how to make the trip perfect. Based on the North Shore, Tahoe Wilderness Adventures provides travelers with the best outdoor recreation outfitting.
Stand-Up Paddleboards: It's all the rage - and we highly recommend getting out on the calm Lake and enjoying this awesome activity. There are no better views than from the middle of the Lake, and Stand Up Paddleboarding is a great way to spend the day with the family.
Hiking: Trust the vast knowledge of the incredible guides at Tahoe Wilderness Adventures. What better way to find the perfect day hike than to go with someone born and raised in Lake Tahoe. Explore off the beaten track and discover breathtaking views that only the locals know about. Guides are knowledgeable in the area's native plants, geological formation, and history of the basin, so learn something new while enjoying incredible views.
Camping: Whether you are new to camping, or are no stranger to the great outdoors, Tahoe Wilderness Adventures provides guests with not only camping gear rentals, but with set up and hassle free break down. No need to worry about a thing, Tahoe Wilderness Adventures takes care of the full set up and tear down, so feel free to kick up your feet and relax.
Inside knowledge: Tahoe Wilderness Adventures is privately owned by Tahoe City native Kyle O'Neal. He is an avid outdoorsman, and his knowledge of the area and passion for outdoor adventure make him the perfect person to help with any Lake Tahoe outdoor outfitting.
Do's & Don'ts:
Do take Advantage of full service camping: Tahoe Wilderness Adventures offers patrons the best service of all - hassle free camping within the beautiful Tahoe Basin. All you have to do is reserve a campsite on reserveamerica.com, and contact Tahoe Wilderness Adventures and they will take care of the rest.
Do try your hand (or foot?) at paddleboarding: Lake Tahoe's crystal waters and deep blue colors just beg to be played on. Try Stand-Up Paddleboarding, it's all the rage for a good reason.
Don't haul all your camping gear: Not only does Tahoe Wilderness Adventures offer hassle-free full service camping, they also offer simple gear rental if you would rather set up camp yourself. They offer everything from tents to BBQs, so no need to come prepared!
Don't fret about finding a good day hike: Get the whole family out in the great wilderness of Lake Tahoe. Tahoe Wilderness Adventures offers custom guided hikes for all levels. See the Lake through the eyes of a local, and enjoy views that most tourists don't get to see.
Tahoe Wilderness Adventures - Outfitter and Guide Service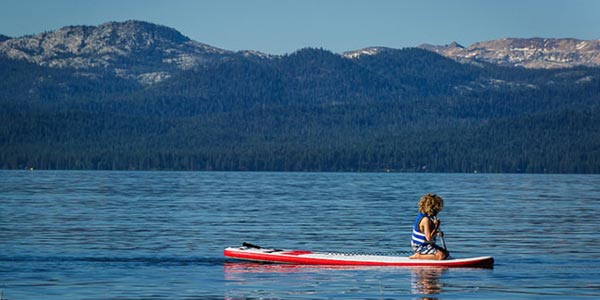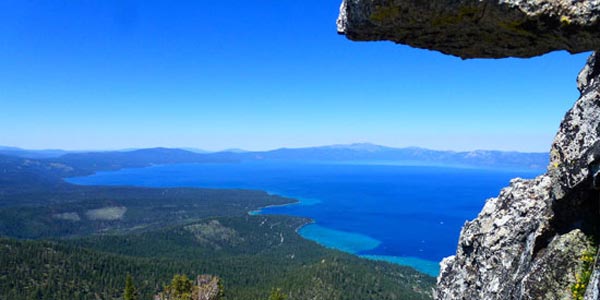 Tahoe Wilderness Adventures - Outfitter and Guide Service Information
Info
Hours:
8am - 5pm, seven days a week!
When to Go:

Age Restriction:
None
Phone:
530.308.4422
Website:
See "Visit Official Website"
Quick Facts
Tahoe Wilderness Adventures provides patrons with all the necessities for a perfect camping trip to Lake Tahoe - with rental equipment and even full service set up and break down available!
Guided day hikes give Lake Tahoe travelers the chance to see parts of the Basin that otherwise remain hidden treasures - and with a guide who is knowledgeable about the area.
Stand Up Paddle Board rentals, and delivery service also! Tahoe Wilderness Adventures not only has the best deals for SUP rentals in North and West shore, they make it easy and offer delivery.
Address:

,
View Map

Need a place to eat in North & West Shore (CA)
User Average Review
Overall:
Location:
Fun Factor:
Service:
Value:
Based on 0 reviews
Rating Distribution
0.0 out of 5 Stars
0.0% recommended it
Tahoe Wilderness Adventures - Outfitter and Guide Service Reviews

There are currently no reviews!


Fun things to do in North & West Shore (CA)
Tahoe Wilderness Adventures - Outfitter and Guide Service Hotel

Other hotels in North & West Shore (CA).
*Some images shown above are not actual photos from the attraction, but category representations. Visit the web site for actual photos.
Need a place to stay? Check out these nearby hotels
Nightly Rate*

AAA Four-Diamond, full service, luxury resort at the base of Squaw Valley in North Lake Tahoe.

Address: 400 Squaw Creek Rd Olympic Valley, CA 96146

The Village at Palisades Tahoe offers guests several Specials, Packages & Deal options!

Address: 1750 Village East Rd Olympic Valley, CA 96146

Lakefront accommodations with a private beach and a welcoming atmosphere

Address: 8200 N. Lake Blvd Kings Beach, CA 96143

Luxurious accomodations slope side in the new Village at Northstar™ and at Old Greenwood, Lake Tahoe's premier four season resort community.

Address: 4001 Northstar Drive Truckee, CA 96161

The Cedar Glen Lodge Tahoe Offers Great Family Friendly Accommodations and Activities

Address: 6589 N Lake Blvd Tahoe Vista, CA 96148