The Cabins at Zephyr Cove
South Shore (CA)
Location
760 U.S. Hwy 50
Zephyr Cove
,
NV
Hotel Type

Hotels

Offers Promos

No

Pets Allowed

Yes
2. Find your check in date below.
3. Rate shown is average rate for 2 nights.
* Room Rates shown above reflect the average nightly rate for a 2 night stay with the calendar date as the check-in date, our visitors should verify actual rates, promotions and deals directly with the hotel as we make no guarantees regarding rates, but only provide them as a convenience.

Quick Facts
Parking Available
On-Site Restaurant
Attractions Nearby
Restaurants Nearby
Pets Allowed
High-Speed Internet
28 Rooms
1 Floors
The Cabins at Zephyr Cove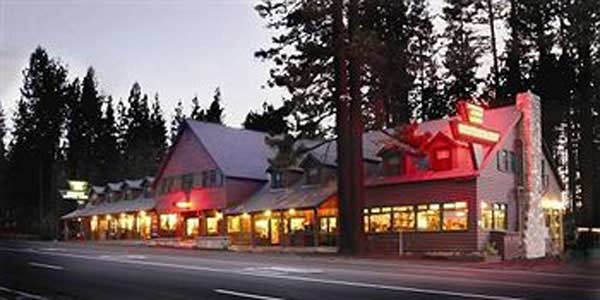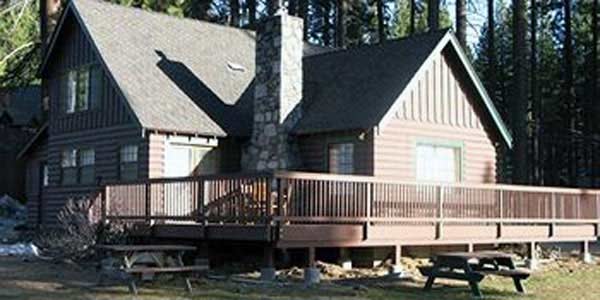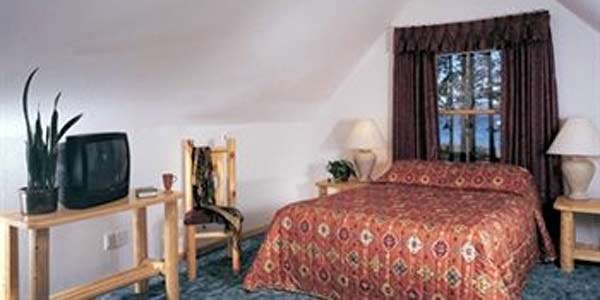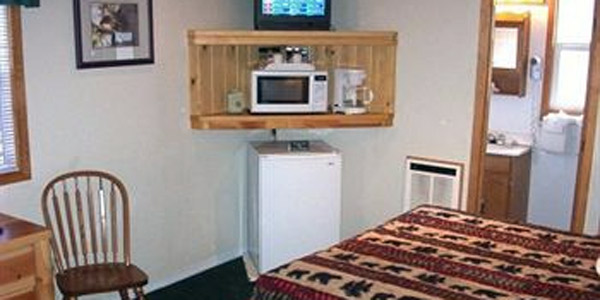 The Cabins at Zephyr Cove
Features: The cozy Zephyr Cove Cabins Lake Tahoe range in size from smaller one-room studios to grand two-story cabins with room for up to ten guests. Right on the South Side of Lake Tahoe Zephyr Cove Cabin Rentals offer a unique and picturesque alternative to regular Tahoe hotels.

Why We Stay: The Cabins at Zephyr Cove resort offer a quaint departure from everyday life while still offering all of the best modern amenities. The excellent location of the Zephyr Cove Cabins South Lake Tahoe makes for a wide variety of fun activities to enjoy in any season.
Antique Look, Modern Feel: The great old-time look of the cabins always inspires nostalgia and makes a stay at the Zephyr Cove South Lake Tahoe unique among Tahoe vacations. But we love that all of the Cabins at Zephyr Cove are renovated to include the best modern amenities such as cable television, wireless Internet, and fully equipped kitchens.
Exciting Activities: The activities available with Zephyr Cove Cabin rentals seem almost endless. Relax on their 1-mile private beach, book a horseback riding tour in the woods, or let the kids build a snowman right outside your cabin in the winter!
Range of Accommodation: The varying sizes of the Zephyr Cove Cabins Lake Tahoe make it possible for any vacationers to find the perfect escape. Whether you are a couple looking for a romantic getaway, or a business planning a corporate retreat, there are great Zephyr Cove Cabin rentals that accommodate all different sized groups.
Inside Knowledge: Although the Cabins at Zephyr Cove are right on Lake Tahoe, not all of them have a view of the lake. If a beautiful view from your window is important to you, make sure to specifically request that when booking Zephyr Cove Cabin rentals.
Do's and Don'ts:
Do Enjoy the Resort: Zephyr Cove is not just a location, it is also a Lake Tahoe resort. To make the most of your trip, enjoy the great trip planning help they offer, the comfortable central lodge, and the on-site restaurant for great meals!
Do Bring the Pets: The Cabins at Zephyr Cove welcome pets at an additional nightly charge, and with so much beautiful nature right at your doorstep, this is a trip where the dogs will have a blast!
Don't Stress About Food: These cabins might feel remote but their prime location in South Lake Tahoe ensures ample dining options. Between the Zephyr Cove Restaurant, the Sunset Bar and Grille and your cabin's fully-equipped kitchen, there are plenty of ways to eat well at the Cabins at Zephyr Cove.
Don't Leave the Kids at Home: The friendly structure of the Cabins at Zephyr Cove make it so that the kids can get out and play without the constant parent supervision necessary in other parts of Tahoe and the fun separated cabins can make for excellent family bonding opportunities.
User Average Review
Overall:
Service:
Cleanliness:
Location:
Room Quality:
Based on 0 reviews
Rating Distribution
0.0% recommended it
The Cabins at Zephyr Cove Reviews

There are currently no reviews!


Check out some things to do while you're in Tahoe.
The Cabins at Zephyr Cove Guest Rooms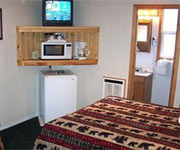 Studio Cabin
With a comfortable queen bed and a double sofa bed this cabin is a perfect choice for a romantic getaway or for a fun escape for a small family. Enjoy the wireless Internet, the refrigerator and the microwave that are available with this cabin.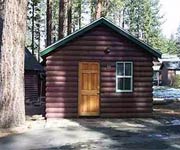 Studio Cabin with Kitchen
Bring the whole family to this cabin with a queen bed, a pull-out sofa bed, and a fun patio for outdoor entertainment. With complimentary wireless Internet, cable television, and a full kitchen including an oven, refrigerator, and microwave, this cabin has everything you need for a comfortable stay at the Zephyr Cove Cabins South Lake Tahoe.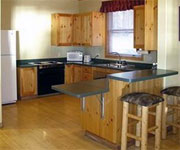 Two-Story Chalet Cabin
These larger cabins hold up to ten guests and are often requested for wedding parties, family reunions and corporate retreats. With two stories and great views the chalet cabins at the Cabins at Zephyr Cove are perfect for big groups and long stays in the beautiful natural destination of Lake Tahoe.

Check out these great tahoe restaurants near your hotel.
The Cabins at Zephyr Cove Restaurants
Not the right fit? Check out these other great South Shore (CA) hotels
You can walk to Gondola & Casinos, is Pet Friendly, Offers Deals and has a Private Beach

Address: 931 Park Avenue South Lake Tahoe, CA 96150

Forest Suites Resort at Heavenly Village offers hotel rooms & oversized suites that sleep 4-6 adults.

Address: One Lake Parkway South Lake Tahoe, CA 96150

Stardust Tahoe Rests in the Heart of Tahoe's Best Shopping and Entertainment

Address: 4061 Lake Tahoe Blvd South Lake Tahoe, CA 96150

The Americana Village Tahoe Is One Of The Best Cheap Tahoe Hotels

Address: 3845 Pioneer Trl South Lake Tahoe, CA 96150

Walk to Gondola, Lake... Year-Round Vacation Specials and Packages

Address: 4075 Manzanita Ave South Lake Tahoe, CA 96150