Basecamp Hotel
South Shore (CA)
Location
4143 Cedar Avenue
South Lake Tahoe
,
CA
Hotel Type

Hotels

Offers Promos

No

Pets Allowed

No
2. Find your check in date below.
3. Rate shown is average rate for 2 nights.
* Room Rates shown above reflect the average nightly rate for a 2 night stay with the calendar date as the check-in date, our visitors should verify actual rates, promotions and deals directly with the hotel as we make no guarantees regarding rates, but only provide them as a convenience.

Quick Facts
Check-In 3pm
Check-Out 12pm
50 Rooms
2 Floors
Hotel Amenities
Complimentary Breakfast
Television/Cable
Basecamp Hotel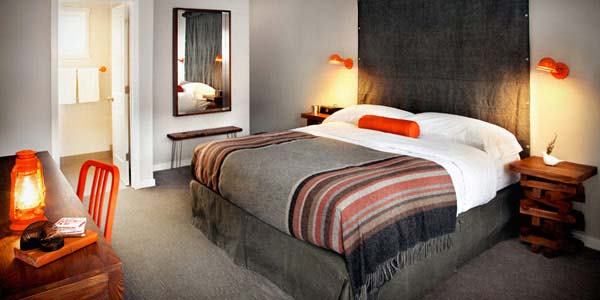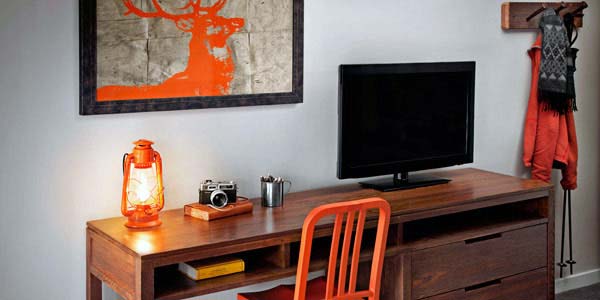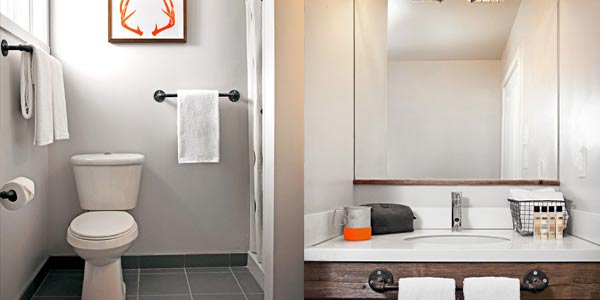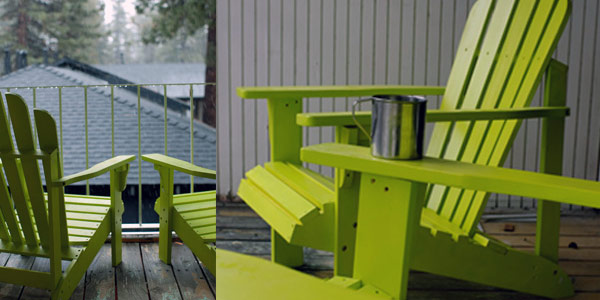 Basecamp Hotel
Features: Basecamp Hotel South Lake Tahoe offers modern and fun lodging for the adventurous at heart. Basecamp Hotel Lake Tahoe is ideal for groups of friends traveling together or the sporty couple. Basecamp Hotel South Lake Tahoe's design is lively and young, with an eye towards those adventurous travelers who like this kind of style.

Why We Stay: Basecamp Hotel South Lake Tahoe has such a fun, cool style. The amenities add appeal to Basecamp Hotel Lake Tahoe as an option to stay, because they contribute to how comfortable you're going to feel while you're here. To be close to the attractions, staying at Basecamp Hotel South Lake Tahoe gives you the ideal location.
The Style: Gray, orange, brown and black are the pops of color you'll see at Basecamp Hotel Lake Tahoe. The overall look is definitely modern yet casual, comfortable and FUN. Far from being stuffy, the ambiance here feels much more young.
The Amenities: Basecamp Hotel Tahoe stocks your room with organic teas and coffees. The gear rack is perfect for hanging equipment to dry. If you want to let your mind take a break and enjoy TV entertainment, you can do so on the 32" 1080p flat screen in your room. Head to Basecamp Hotel Tahoe's on-site bar for both gourmet hot chocolate beverages as well as your classic brews.
The Location: Tahoe Basecamp Hotel is located on the South Shore on the Nevada side. If you want to be close to all the activities including beach sports, the Tahoe Queen, Heavenly Gondola, and and Edgewood Golf Course, Basecamp Hotel South Lake Tahoe is in a great location.

Inside Knowledge: Basecamp Hotel South Lake Tahoe has several pet friendly rooms if you'd like to bring your canine friend along on your trip. Basecamp Hotel Lake Tahoe knows that your dog is more than just your household animal - he is also your friend and family member.
Do's and Don'ts:
Do Store Your Equipment: You can keep your bike locked up at convenient indoor areas here designated just for that purpose. You can put your skis and boards into lockers outside your room too.

Do Make S'mores: Two fire pits beckon you to their sides for roasting marshmallows, creating your ooey gooey chocolate graham cracker desserts and telling stories with your friends and family members.

Don't Skip The Hot Tub: The rooftop hot tub affords you rather fetching mountain views. Even if the breeze feels cool, the bubbling water is heated to wonderfully warm temperatures for your comfort. It doesn't get any better than that.

Don't Miss Your Morning Meal: Have breakfast because it's complimentary for you every single morning. It's no good to try snowboarding and skiing while you're as hungry as can be. This convenient breakfast will increase your energy levels so that you can perform well during your outdoor sports.

User Average Review
Overall:
Service:
Cleanliness:
Location:
Room Quality:
Based on 0 reviews
Rating Distribution
0.0% recommended it
Basecamp Hotel Reviews

There are currently no reviews!


Check out some things to do while you're in Tahoe.
Basecamp Hotel Guest Rooms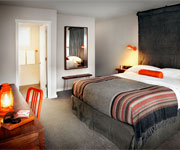 The King
When you've worn yourself out from a super active day of snowboarding, there's nothing better than this cozy, spacious King room. You'll enjoy blissful sleep upon the luxurious bedding. The soft, soft triple sheeting and the 300 thread count linens envelop your body in silkiness. With the high speed wired and wireless Internet, your Facebook is so easy to update and your emails can be sent quickly. Get your caffeine hit with the organic teas and coffees in your room.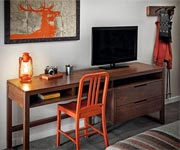 The Two Queens
Stay at this Basecamp room with the two Queen beds, and you and yours will have room aplenty. Your family and friends will enjoy the unique amenities of these quarters. Staying entertained is no hard task with the 32" 1080p flat screen television in this Basecamp room. When you've come back from skiing or snowboarding and your equipment is soaked, the gear rack here is designed to dry as well as store your gear. Pretty convenient! Throughout this room, you'll also see original art by Wendy MacNaughton.

Check out these great tahoe restaurants near your hotel.
Not the right fit? Check out these other great South Shore (CA) hotels
South Shore hotel with 70 comfortable rooms within walking distance of Lake and casinos.

Address: 4083 Cedar Avenue South Lake Tahoe, CA 96150

Sleep Peacefully At The Blue Lake Inn.

Address: 944 Friday Avenue South Lake Tahoe, CA 96150

Quality Inn and Suites Lake Tahoe has Competitive Prices and a Great South Shore Location

Address: 3838 Lake Tahoe Blvd South Lake Tahoe, CA 96150

LAKESIDE featuring studios, 1 bedroom, 2 bedroom and suites!

Address: 901 Ski Run Blvd South Lake Tahoe, CA 96150

Enjoy the Lakeside Beach Retreat and Lodge Tahoe

Address: 3411 Lake Tahoe Blvd South Lake Tahoe, CA 96150