Tahoe Sports Massage & Bodywork
South Shore (CA)
Location
2520 Lake Tahoe Blvd
South Lake Tahoe
,
Type

Health & Fitness

Region

South Shore (CA)
Summary
Features: Tahoe Sports Massage and Bodywork is a massage center in South Lake Tahoe that focuses on massage therapy perfect for those with an active lifestyle. Whether you're sore from all the activities keeping you busy on vacation or you're just ready to relax and unwind, massage therapy can leave you feeling fresh and ready for more action the next day!
Why We Go: Not only do they have excellent service and results, but we love the variety of different massage therapies they offer. It's easy to find exactly the right massage style for your body and specific needs!
Deep Tissue Massage: Perhaps the type of massage most people are used to, the deep tissue massage is geared toward releasing chronic stress areas that can occur from repeated movements, whether it's your active lifestyle or even just sitting in the same position all day long.
Lake Tahoe Wedding Massage: Lake Tahoe is one of the world's premier wedding destinations, but even with the serenity of the gorgeous views the bride and groom to-be can get pre-wedding jitters. Book a massage her to relax and refresh before your big day!
Custom Massage: At Sports Massage and Bodywork in South Lake Tahoe you can book a custom massage and the therapist will work with you to decide the best therapy for you. Don't get overwhelmed by all of the different treatments, book a custom one and choose the right massage - or combination of massages - for you!
Inside Knowledge: Tahoe Sports Massage in South Lake Tahoe offers Gift Certificates that can be personalized. Choose if you'd like it created over email or mailed in person, and if you'd like it to be for a specific service or a dollar amount!
Do's and Don'ts:
Do Leave Relaxed: Whether you choose the deep tissue massage, relaxing Swedish massage, hot stone therapy or the sports massage, you will leave more refreshed, revitalized and truly relaxed than ever before.
Do Choose the Right Time: Massages at Tahoe Sports Massage and Bodywork vary between 30 minutes and 90 minutes and the prices reflect the time, so talk to a therapist about which of the seven various massages at which amount of time is right for you.
Don't Feel Uncomfortable: You only have to undress as much as you would like for your massage therapy and there will be a cover cloth over you at all times, exposing only the part of you being massaged at that instant.
Don't Wait Until You're Injured: Massage is largely a preventative medicine and while it will help immensely to get therapy after an injury or stress, getting a massage can also help you stay flexible and prevent future strain. Don't hesitate to book a massage just to help you relax, this is a vacation in itself!
Tahoe Sports Massage & Bodywork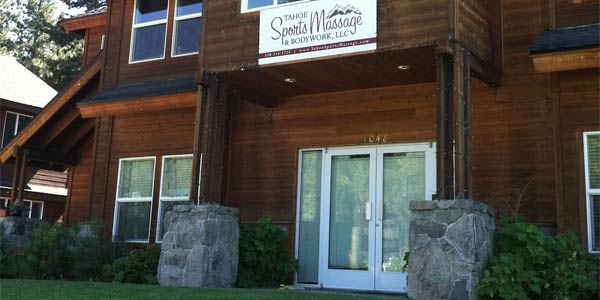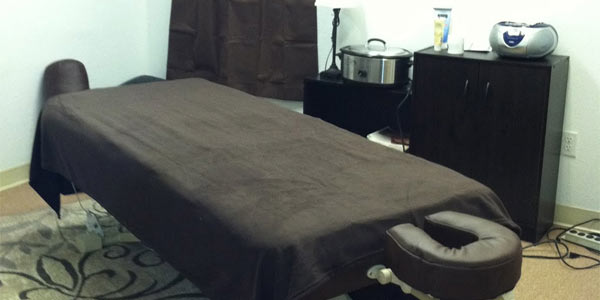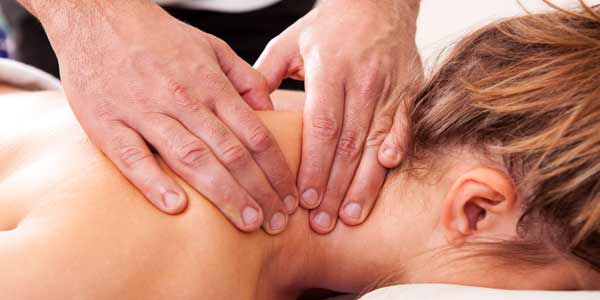 Tahoe Sports Massage & Bodywork Information
Info
Hours:
Therapy sessions by appointment.
When to Go:
Year Round
Age Restriction:

Phone:
530.314-1724
Website:
http://tahoesportsmassage.com
Quick Facts
Tahoe Sports Massage and Bodywork is located in South Lake Tahoe and is run by licensed massage therapist Sheree Ganske.
Although their office is located in South Lake Tahoe, massage therapists are available for mobile massages at your home or business.
There are seven different massage therapies and treatments available, but all are sure to make you feel brand new!
Whether you're looking for injury rehabilitation or an hour to relax and unwind, they can help you!
Address:
2520 Lake Tahoe Blvd
South Lake Tahoe, 96150
View Map

Need a place to eat in South Shore (CA)
User Average Review
Overall:
Location:
Fun Factor:
Service:
Value:
Based on 0 reviews
Rating Distribution
0.0 out of 5 Stars
0.0% recommended it
Tahoe Sports Massage & Bodywork Reviews

Fun things to do in South Shore (CA)
Tahoe Sports Massage & Bodywork Hotel

Other hotels in South Shore (CA).
*Some images shown above are not actual photos from the attraction, but category representations. Visit the web site for actual photos.
Need a place to stay? Check out these nearby hotels
You can walk to Gondola & Casinos, is Pet Friendly, Offers Deals and has a Private Beach

Address: 931 Park Avenue South Lake Tahoe, CA 96150

Forest Suites Resort at Heavenly Village offers hotel rooms & oversized suites that sleep 4-6 adults.

Address: One Lake Parkway South Lake Tahoe, CA 96150

Stardust Tahoe Rests in the Heart of Tahoe's Best Shopping and Entertainment

Address: 4061 Lake Tahoe Blvd South Lake Tahoe, CA 96150

The Americana Village Tahoe Is One Of The Best Cheap Tahoe Hotels

Address: 3845 Pioneer Trl South Lake Tahoe, CA 96150

Discounts, Deals and FREE Breakfast! On-site restaurant, pub & pool!

Address: 3600 Lake Tahoe Blvd. South Lake Tahoe, CA 96151