Fireside Pizza Co
Squaw Valley
Location
1985 Squaw Valley Road #25
Olympic Valley
,
CA
Cuisine

Italian & Pizza

Hours

Open for Lunch and Dinner

Price

$$
Pricing Guide - Cost of one meal
$ - $10 and under $$ - $11-30 $$$ - $31-60 $$$$ - $60 and above
Summary
Features: Fireside Pizza Co Squaw Valley is a family-owned pizza restaurant in The Village near Squaw Valley USA Ski Resort with delicious pizza, pasta and salad options at reasonable prices.
Why We Dine: Fireside Pizza Squaw Valley is quite possibly the best pizza in the area. With fresh ingredients, innovative twists on old recipes and a fun family-friendly vibe Fireside Pizza Co is always our first choice out of all of the Squaw Valley pizza options.
Lots of Options: Fireside Pizza Squaw Valley has great accommodating service and if you'd like your pizza with substitutions, half-and-half of two different types or even would like to create your own pizza, Fireside Pizza Co Squaw Valley has you covered.
Relaxed Atmosphere: The large restaurant is relaxed and fun and though it can get kind of loud, we love that everyone there is having fun and enjoying their food. We also love the old-fashioned touch of drinks served in large mason jars instead of regular glasses.
Allergen-Free Choices: Fireside Pizza Co Squaw Valley is wonderful when it comes to catering to people with allergies. You can order pizzas on gluten-free crusts and have your pick of vegetarian and vegan toppings.
Inside Knowledge: As a popular Squaw Valley pizza destination, Fireside Pizza Co Squaw Valley is often very busy, especially during snow season. During peak times expect to wait a while to be seated.
We Recommend:
The Pear and Gorgonzola Pizza: This innovative pizza is a life-changing combination that you will only find at Fireside Pizza Co Squaw Valley. Served on thin crust with the perfect amount of toppings, you can't go wrong with this pizza.
The BBQ Chicken Pizza: With the perfect balance of BBQ sauce, cheese, chicken and bacon bits the BBQ chicken pizza at Fireside Pizza Squaw Valley is a delicious new version of a tasty old classic.
Restaurant Amenities
Catering Services
Chef's Specials
Easy Parking
Fresh Food
Healthy Options
Kid Friendly
Outdoor Seating
Premier Location
Wine Bar
Specialty Beers on Tap
Fireside Pizza Co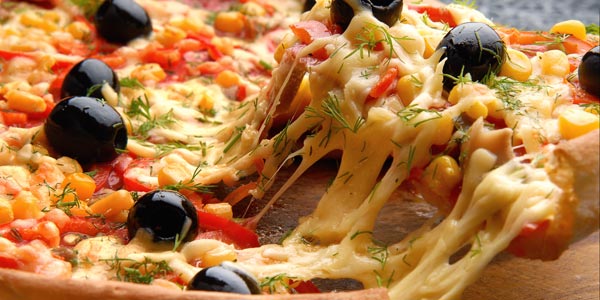 Fireside Pizza Co Information
Info
Location:
1985 Squaw Valley Road #25
Olympic Valley, CA 96146
View Map
Phone:
530.584.6150
Hours of Operation:
Open for Lunch and Dinner
Quick Facts
Fireside Pizza Co Squaw Valley is a cozy family-run business and their service reflects it.
Fireside Pizza Squaw Valley is located in "The Village," a tourist-friendly ski resort neighborhood.
Fireside Pizza Co The Village is popularly known as the best Squaw Valley pizza.
Restaurant Website:
http://www.firesidepizza.com/index.htm
Restaurant Menu:
http://www.firesidepizza.com/menu.htm

Fun things to do in Squaw Valley
User Average Review
Overall:
Menu:
Ambience:
Location:
Service:
Based on 0 reviews
Rating Distribution
0.0% recommended it
Fireside Pizza Co Reviews

There are currently no reviews!


Not what you're looking for? Check out these nearby restaurants.
*Some images shown above are not actual photos from the restaurant, but category representations. Visit the restaurant's web site for actual photos.
Need some nearby lodging? Check out these great Squaw Valley hotels