Scusa Lake Tahoe
South Shore (CA)
Location
2543 Lake Tahoe Boulevard
South Lake Tahoe
,
CA
Cuisine

Italian & Pizza

Hours

Mon.- Thu., Sun. 5pm- 9pm, Fri.- Sat. 5pm- 10pm

Price

$$
Pricing Guide - Cost of one meal
$ - $10 and under $$ - $11-30 $$$ - $31-60 $$$$ - $60 and above
Summary
Features: Scusa Restaurant Lake Tahoe captivates each and every one of your taste buds with Italian culinary masterpieces. Scusa Italian Restaurant Lake Tahoe offers top notch wines to perfectly complement your Italian meal.
Known for its four star service as well as remarkable eats, Scusa Italian Ristorante is sure to win over your heart (and taste buds) too.

Why We Dine: Scusa Restaurant Lake Tahoe comes highly recommended by locals and tourists alike. With such a stellar reputation, Scusa Italian Ristorante naturally peaks curiosity and encourages visits to see about all the buzz.
The Atmosphere: Feel the romance at Scusa Lake Tahoe, where you and your sweetheart can dine on the loveliest Italian eats. The classy decor contributes to your feelings of relaxation and joy while you dine.
The Food: The restaurant really passes the test when it comes to the food itself. Brimming with flavor, the seafood in these entrees may blow you away by how good they taste. Eat delicious carbs in the form of pastas or pack the protein into your food intake with the meat entrees.
The Wines: Scusa Restaurant Lake Tahoe completes your meal with tantalizing wines. There's nothing quite like a glass of wine with your romantic Italian dinner to make the night feel right.
Inside Knowledge: Drinking just became even better for you than before. You can drink organic wines at Scusa Italian Restaurant Lake Tahoe. Look for the asterisk next to a drink name on the wine list to identify the organic wines.

We Recommend:
Shrimp Scampi: Make your mouth go wild over this pasta dish. The fresh basil and roasted red peppers add extra flavor to the food. Fork the linguine into your mouth and taste garlic herb butter that delights the senses.
Sausage Linguine Bolognese: If you're feeling particularly carnivorous on your visit, order this meat-rich dish. The salsiccia (sausage) delivers the most flavorful mouthfuls of meat to satisfy you and the meat sauce will completely seal the deal.
Restaurant Amenities
Fresh Food
Romantic Dining
Take-Out Available
Wheelchair Access
Outdoor Seating
Scusa Lake Tahoe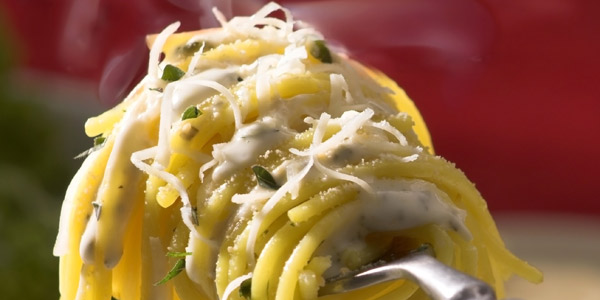 Scusa Lake Tahoe Information
Info
Location:
2543 Lake Tahoe Boulevard
South Lake Tahoe, CA 96150
View Map
Phone:
530.542.0100
Hours of Operation:
Mon.- Thu., Sun. 5pm- 9pm, Fri.- Sat. 5pm- 10pm
Quick Facts
Scusa Lake Tahoe serves mouthwatering Italian cuisine.
Scusa Restaurant Lake Tahoe is South Lake Tahoe's most recommended Italian restaurant.
Scusa Italian Restaurant Lake Tahoe offers a sizable wine list.
Restaurant Website:
http://www.scusalaketahoe.com
Restaurant Menu:
http://www.scusalaketahoe.com/menus.html

Fun things to do in South Shore (CA)
User Average Review
Overall:
Menu:
Ambience:
Location:
Service:
Based on 1 review
Rating Distribution
100.0% recommended it
Scusa Lake Tahoe Reviews
*Some images shown above are not actual photos from the restaurant, but category representations. Visit the restaurant's web site for actual photos.
Need some nearby lodging? Check out these great South Shore (CA) hotels
You can walk to Gondola & Casinos, is Pet Friendly, Offers Deals and has a Private Beach

Address: 931 Park Avenue South Lake Tahoe, CA 96150

Forest Suites Resort at Heavenly Village offers hotel rooms & oversized suites that sleep 4-6 adults.

Address: One Lake Parkway South Lake Tahoe, CA 96150

Stardust Tahoe Rests in the Heart of Tahoe's Best Shopping and Entertainment

Address: 4061 Lake Tahoe Blvd South Lake Tahoe, CA 96150

The Americana Village Tahoe Is One Of The Best Cheap Tahoe Hotels

Address: 3845 Pioneer Trl South Lake Tahoe, CA 96150

Discounts, Deals and FREE Breakfast! On-site restaurant, pub & pool!

Address: 3600 Lake Tahoe Blvd. South Lake Tahoe, CA 96151