Lauren Lindley Photography
Greater Tahoe Area
Type

Photographers

Region

Greater Tahoe Area
Summary
Overview: Lauren Lindley is a South Lake Tahoe wedding photographer and portrait photographer. She loves capturing people in their element, whether it's with the people they love or doing what they love. Lauren's photography is rooted in photojournalism and her style is organic and soothing, yet adventurous. No matter how you've planned it, your big day is going to unfold naturally. Her trained, photojournalistic eye gravitates toward the genuine, sometimes emotion-fueled moments, and nothing makes her happier than highlighting the fact that real life isn't posed.
What to Know:
Personality: Lauren Lindley loves candid moments, dance floors and fun. Her social, engaging, boisterous personality draws people in, brings out the best in them, and allows people to loosen up immediately. Her work style is low key and relaxed, making sure that everyone is comfortable and most of all, focused on having the most enjoyable wedding day possible.
Customizable: Lauren Lindley Photography understands that not only are not all clients the same, but neither are their weddings. As such, all her packages are fully customizable with individually designed coverage when needed and offered in hourly rates so that no matter what your wedding size, you can have the photographer you love at a price you can afford.
Photojournalistic: Lauren Lindley's wedding photography provides you with natural storytelling – un-posed and un-orchestrated to allow your day to progress without interruption. Lauren's ultimate goal is to provide you with the images that tell the story of your unique wedding day: those quick moments that make your day different from everyone else's.
Inside Knowledge: In 2014, the Tahoe Community in the Tahoe Daily Tribune awarded Tahoe's Best Photographer Lauren Lindley. Lauren Lindley worked in film for years before switching to digital photography and studied Radio-TV-Film at the University of Texas at Austin.
Lauren Lindley Photography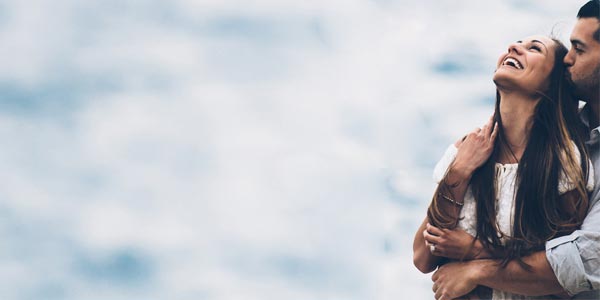 Lauren Lindley Photography Information
Info
Areas Served: Greater Tahoe Area
Phone: (512) 573-8606
E-mail: lauren@laurenlindley.com
Website: http://laurenlindley.com/
Important Information:
Areas Served: Greater Reno/Tahoe Area and destinations worldwide
Quick Facts
Lauren Lindley is a Lake Tahoe wedding photographer that also loves to travel! Her adventurous spirit will travel to photograph destination weddings worldwide.
Lauren keeps a koozie in every bag and the only bottle of wine she doesn't like has the word "merlot" on it. She's also a firm believer that guacamole is an all the time food.
When Lauren isn't doing athletics, you'll find her on the dance floor and most likely, that's where she'll be in the later hours of your wedding night because there's nothing she enjoys more than an epic dance party.

Need a place to have a rehearsal dinner?
Lauren Lindley Photography Course Information
Info
Course Statistics
Venue Amenities
Lauren Lindley Photography Video
Lauren Lindley Photography Resort Information
Type
Info
Hours & Seasons
Facilities & Services
Lauren Lindley Photography Trail Information
Difficulty
Fees
Elevation
Mileage (one-way)
Lauren Lindley Photography Resort Information
Info
Tackle & Equipment
Rates
The Fish
Trophy Mounts
User Average Review
Overall:
Professional:
Quality:
Value for Cost:
Responsive:
Based on 0 reviews
Rating Distribution
0.0 out of 5 Stars
0.0% recommended it
Lauren Lindley Photography Reviews

There are currently no reviews!


Check out other wedding services in Tahoe.
Lauren Lindley Photography Hotel
*Some images shown above are not actual photos from the service, but category representations. Visit the service's web site for actual photos.
Need a romantic place to stay?
You can walk to Gondola & Casinos, is Pet Friendly, Offers Deals and has a Private Beach

Address: 931 Park Avenue South Lake Tahoe, CA 96150

Forest Suites Resort at Heavenly Village offers hotel rooms & oversized suites that sleep 4-6 adults.

Address: One Lake Parkway South Lake Tahoe, CA 96150

Discounts, Deals and FREE Breakfast! On-site restaurant, pub & pool!

Address: 3600 Lake Tahoe Blvd. South Lake Tahoe, CA 96151

AAA Four-Diamond, full service, luxury resort at the base of Squaw Valley in North Lake Tahoe.

Address: 400 Squaw Creek Rd Olympic Valley, CA 96146

Lake Tahoe's only 5-star boutique lakeside resort

Address: 4104 Lakeshore Blvd. South Lake Tahoe, CA 69150