TRTA Full Moon Hike- Tahoe Meadows- Members Only
TRTA Full Moon Hike- Tahoe Meadows- Members Only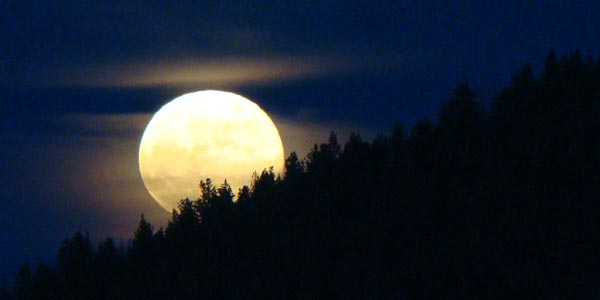 TRTA Full Moon Hike- Tahoe Meadows- Members Only Summary
Event Overview: Experience the peace, tranquility, and beauty of a sunset over Tahoe, followed by a Full Moon. Expect a casually paced hike for all ages. We will also be slowing down periodically to experience the dark by exploring our night time senses. Don't worry; we'll have headlamps on standby! This hike is for TRTA members only, so please join today!
What to Expect:
Distance: 2 miles
Difficulty: Easy
TRTA Full Moon Hike- Tahoe Meadows- Members Only Information
Info
Location:

,
View Map
Phone:
775.298.4485
Website:
http://www.tahoerimtrail.org/index.php?option=com_eventbooking&view=event&id=1153&catid=7&Itemid=1217
Quick Facts

Need someplace to eat while you're in Tahoe?
User Average Review
Overall:
Event:
Location:
Staff:
View:
Based on 0 reviews
Rating Distribution
0.0% recommended it
TRTA Full Moon Hike- Tahoe Meadows- Members Only Reviews

There are currently no reviews!


Fun things to do Nearby
*Some images shown above are not actual photos from the venue, but category representations. Visit the venue's web site for actual photos.
Event Dates

Sep 10,2014 - Sep 10,2014

Event Cost

FREE

Need some nearby lodging? Check out these great Other hotels
You can walk to Gondola & Casinos, is Pet Friendly, Offers Deals and has a Private Beach

Address: 931 Park Avenue South Lake Tahoe, CA 96150

Forest Suites Resort at Heavenly Village offers hotel rooms & oversized suites that sleep 4-6 adults.

Address: One Lake Parkway South Lake Tahoe, CA 96150

Stardust Tahoe Rests in the Heart of Tahoe's Best Shopping and Entertainment

Address: 4061 Lake Tahoe Blvd South Lake Tahoe, CA 96150

The Americana Village Tahoe Is One Of The Best Cheap Tahoe Hotels

Address: 3845 Pioneer Trl South Lake Tahoe, CA 96150

Discounts, Deals and FREE Breakfast! On-site restaurant, pub & pool!

Address: 3600 Lake Tahoe Blvd. South Lake Tahoe, CA 96151