Cal Neva Lodge and Casino
North Shore (NV) / Incline & Crystal Bay
Location
2 Stateline Road
Crystal Bay
,
NV
Hotel Type

Casino Resorts

Offers Promos

No

Pets Allowed

Yes
2. Find your check in date below.
3. Rate shown is average rate for 2 nights.
* Room Rates shown above reflect the average nightly rate for a 2 night stay with the calendar date as the check-in date, our visitors should verify actual rates, promotions and deals directly with the hotel as we make no guarantees regarding rates, but only provide them as a convenience.

Quick Facts
Check-In 3pm
High-Speed Internet
Parking Available
Pets Allowed
On-Site Bar
On-Site Restaurant
Attractions Nearby
Restaurants Nearby
Weddings
Golf Packages
199 Rooms
9 Floors
Hotel Amenities
Pets Accepted
Room Service
Sauna
Free Fast Internet
Fitness Center
Air-conditioning
Cal Neva Lodge and Casino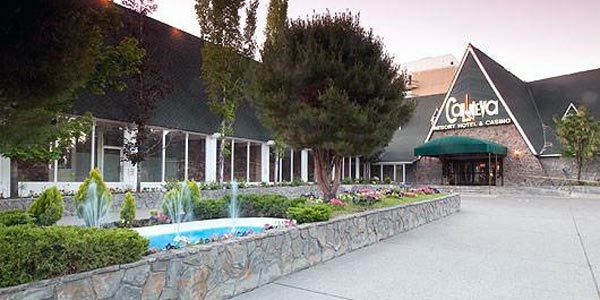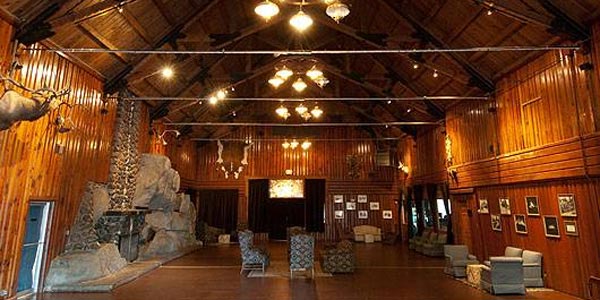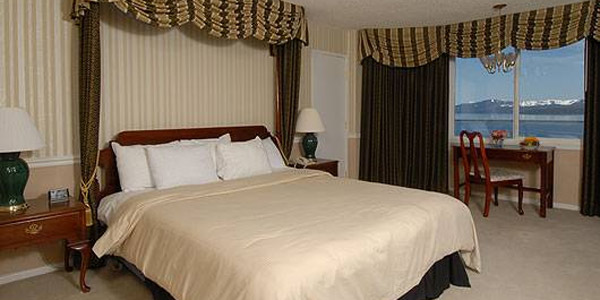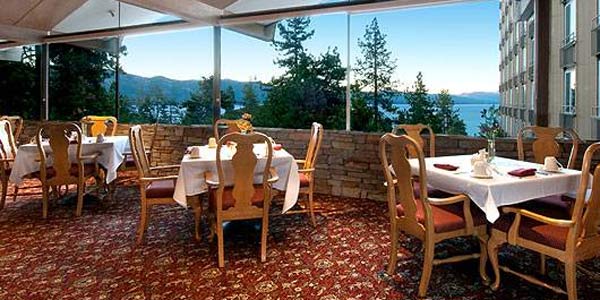 Cal Neva Lodge and Casino
Features: Cal Neva Lodge and Casino is a modern resort located on Crystal Point above Lake Tahoe with a rich history including its stretch as the pet getaway of Frank Sinatra in the 1960's.

Why We Stay: The exciting history that Cal Neva Resort Tahoe has stored up over the years is the reason we go to Cal Neva Tahoe, but the beautiful resort and modern amenities are what keep us enjoying our Lake Tahoe getaway there.
Rooms with a View: Cal Neva Casino Lake Tahoe is unique in that every one of its rooms offers a gorgeous view of Lake Tahoe. Sit back in your comfortable and spacious rooms and enjoy one of the most spectacular natural views in the world.
Celebrity Favorite: There is nothing cooler than walking down hallways and know you are following the footsteps of some of the biggest classic celebrities of the 50's and 60's. In Frank Sinatra's ownership Cal Neva Lodge and Casino was frequented by the likes of Dean Martin, Sammy Davis Jr., Marilyn Monroe, among others!
The Spa Treatments: The spa at the Cal Neva Resort Tahoe is a great way to unwind and de-stress on your vacation. Enjoy the Hydrotherapy tub, Dead Sea Body Masks, Salt Glow Scrubs, Hot Rock Treatments and Herbal Wraps to truly relax at the Cal Neva Lodge and Casino.
Inside Knowledge: In the gorgeous North Shore of Lake Tahoe, Cal Neva Lodge and Casino is actually the only property in the world that is located in two states, as it lies directly on the border of California and Nevada. Visit the outdoor pool and take a swim from California to Nevada and back again!

Do's and Don'ts:
Do Visit the Circle Bar: Famous for its glass dome made up of over 7,000 individual pieces of glass and the ornate wood carvings, the Circle Bar is a fun time and often has great happy hour specials that are sure to start your night out the right way!
Do Try Lady Luck: The intimate casino at Cal Neva Lodge and Casino is a taste of the classic charm that the gambling industry knew in Frank Sinatra's time. Sit down for an hour or two and feel the thrill of playing where all the high roller celebrities of the 60's let off steam.
Don't Miss the Secret Tunnels Tour: Frank Sinatra, Marilyn Monroe and the whole Rat Pack fled to Lake Tahoe to escape prying eyes of the public and the Cal Neva Casino Lake Tahoe was their prime destination. Take a tour and see the secret tunnels under the property that helped them stay hidden from all the fans!
Don't Miss the Lake: Why travel to Lake Tahoe if you aren't going to appreciate the lake itself? In addition to great views from your rooms, dine at the Lakeview Dining Room for beautiful views of the lake, delicious seasonal menus and an extensive wine list. And don't forget to enjoy fun lake activities in the summer!
User Average Review
Overall:
Service:
Cleanliness:
Location:
Room Quality:
Based on 1 review
Rating Distribution
100.0% recommended it
Cal Neva Lodge and Casino Reviews
Cal Neva Lodge and Casino Guest Rooms
Guest Suites
The guest suites at Cal Neva Resort Tahoe offer spectacular 180-degree views of Lake Tahoe from a private walk-out balcony. All of the rooms at Cal Neva Lake Tahoe offer daily maid service, free wireless Internet access and allow pets for a nightly charge.
Tower Rooms
The Tower Rooms at Cal Neva Lodge and Casino Resort have the best views of Lake Tahoe of any hotels in the region, secured by their lofty height from the top of the Cal Neva Resort Tahoe tower.
Cabins, Chalets, Terrace Level Rooms
The cabins, chalets and terrace level rooms at Cal Neva Resort Tahoe are perfect if you are in search of that rustic charm of old-time Lake Tahoe.

Check out these great tahoe restaurants near your hotel.
Cal Neva Lodge and Casino Restaurants
Not the right fit? Check out these other great North Shore (NV) / Incline & Crystal Bay hotels
North Shore (NV) / Incline & Crystal Bay

AAA Four Diamond Lake Tahoe hotel resort casino and spa in a luxury lakeside setting!

Address: 111 Country Club Dr Incline Village, NV 89451

North Shore (NV) / Incline & Crystal Bay

The Hyatt High Sierra Lodge Offers Large Two Bedroom Condos with Full Kitchens and Fireplaces

Address: 989 Incline Way Incline Village, NV 89451

North Shore (NV) / Incline & Crystal Bay

The Parkside Inn at Incline Village Offers Cheap Family Friendly Accommodations Near Diamond Peak

Address: 1003 Tahoe Blvd Incline Village, NV 89451