Lake Tahoe Catering Companies
Lake Tahoe Wedding Catering Companies
Browse through these special Lake Tahoe wedding catering companies
$nbsp;
Lake Tahoe Catering Company
...Click here for more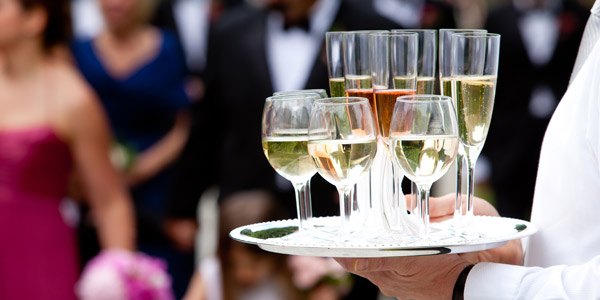 Great Wedding Caterers
As You Wish Catering, located in Tahoe City, has a special knack for catering large and small events. As You Wish can be your wedding day caterer and refer local professional event coordinators, florists and photographers. This Lake Tahoe wedding catering company can collaborate with you to come up with a delectable menu within your budget. For those who need help selecting a venue, As You Wish Catering can also provide a list of beautiful wedding venues in Lake Tahoe.
Menu: Many Lake Tahoe catering companies can serve a buffet or special menu at wedding receptions. As You Wish uses top quality meat, fish, vegetables, fruit and organic ingredients. Nothing is frozen and everything is prepared fresh the day of the event. Some of their speciality appetizers include: seared filet Mignon cutlets, roasted garlic potato cake with demi-glace and horseradish cream, quesadillas with carnitas, queso fresca guacamole and fresh tomato salsa.
Personal Chef: While catering for weddings in Lake Tahoe is their specialty, As You Wish also features a personal chef for more intimate events. A personal chef is a great option for people planning a special dinner at their home. The personal chef will do all the preparing of the food and cooking. As You Wish will send a list of menu ideas but you can personalize the menu to your own tastes.
As You Wish Catering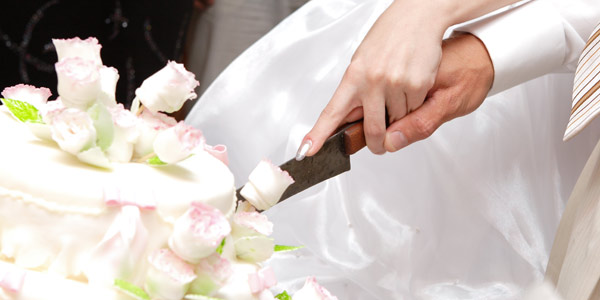 Truckee Caterers
Mountain Magic Catering, located in Truckee, delivers custom catering throughout Lake Tahoe. Top chef and owner Peter Bowers work together with a team of professionals to provide exceptional food and service on your special day. Mountain Magic Catering is a full service event and catering business that can help couples plan their wedding day by referring local party rentals, photographers, venues, florists, music, massage spas and hotel accommodations. Catering for weddings in Lake Tahoe, below is a peak at their menu.
Menu: Mountain Magic Catering is a good option for rehearsal dinners as well as wedding receptions. Here a few platter samples from the California reception buffet menu: grilled Hawaiian mahi mahi filet, rosemary and peppercorn crusted New York strip loin, warm bow tie pasta, rosemary roasted red skin potatoes and ensalata carpese.
Green Catering: This Lake Tahoe wedding catering company has been following eco-friendly practices for years. Environmentally conscience, Mountain Magic recycles all paper, aluminum and cardboard products in their office and while at catering events.
Mountain Magic Catering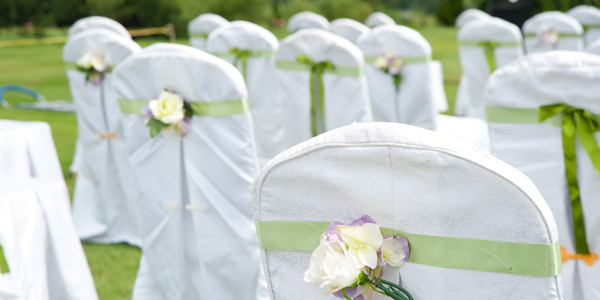 A lot of planning can go into crafting the "ideal" wedding day but there are many professionals willing to do all the dirty work for you, including Lake Tahoe catering companies. And while wedding food can often be a hit or miss among guests, it is one of the most important things to choose. Many Lake Tahoe catering companies offer more than pleasing platters. Below is a sample of some Lake Tahoe wedding caterers and other services they offer.

View Map of Lake Tahoe Wedding Services
Service Type:
Catering
Cakes


Details

As You Wish Catering Can Grant Your Catering Wishes!

Address: P.O. Box 7811 Tahoe City, CA 96145

Service Type:
Catering
Party Supplies
Essentials

Details

Have Magnificent Meals With Lake Tahoe Catering Company!

Address: 3901 Saddle Road South Lake Tahoe, CA 96150

Service Type:
Receptions
Catering
Chapels/Ceremony

Details

Murphy's Pub is the only restaurant in Lake Tahoe with a garden for outdoor weddings!

Address: 787 Emerald Bay Rd South Lake Tahoe, CA 96150

Service Type:
Chapels/Ceremony
Receptions
Catering

Details

Complete your special day with picturesque views and extra special wedding services!

Address: 955 Fairway Boulevard Incline Village, NV 89451
One of the most important things people pay attention to is the food they eat at a wedding reception. With many different palates to please, choosing a dinner menu can be daunting take. But leave it to the experts to conceive a deletable menu for your guests. We hope our picks for Lake Tahoe caterers was helpful. For a full list of services and prices please check online.